Woah guys – sorry to not have been on here recently. Life has been over-the-top busy with the house renovation — trying to finish it up so that we can move in there over the holidays. A lot is happening very quickly! I promise to give you a good update soon, but for now I just wanted to jump on here and wish you all a very merry christmas. I hope you have a wonderful holiday with your loved ones, and take some time to slow down, eat well, laugh, reflect on your year, and watch a few holiday movies. I'm jonesing for some Love Actually.
Here are some snippets of Maya's first visit with Santa Claus this morning (yep – on Christmas Eve … talk about last minute.. whoops!).
Quite a worried look. No tears, though!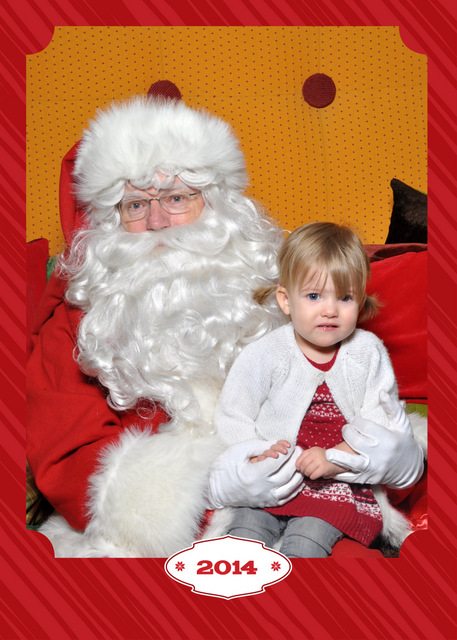 And a family shot (which apparently didn't help any with the whole worried-not-sure-what's-happening-here look for M).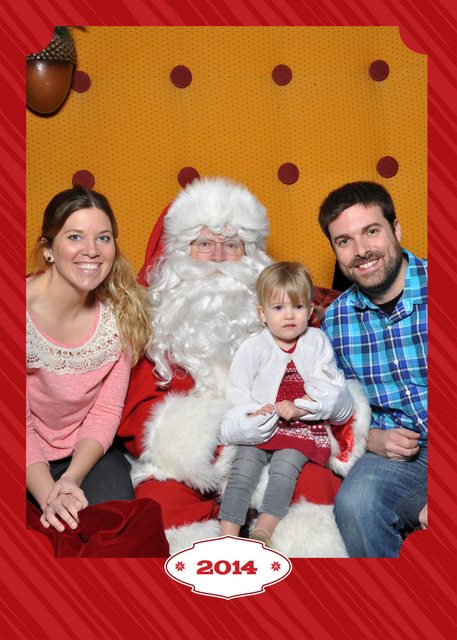 From my family to yours, merry merry! xo.