Remember that design contest that I won a few months ago at BlogPodium? And the gorgeous 3-seater sofa that was the prize? Well, she's here and she's a beaut. I thought I'd give you the EQ3 Reverie review for anyone else considering purchasing this gorgeous couch.
Here was the moodboard that won me the contest…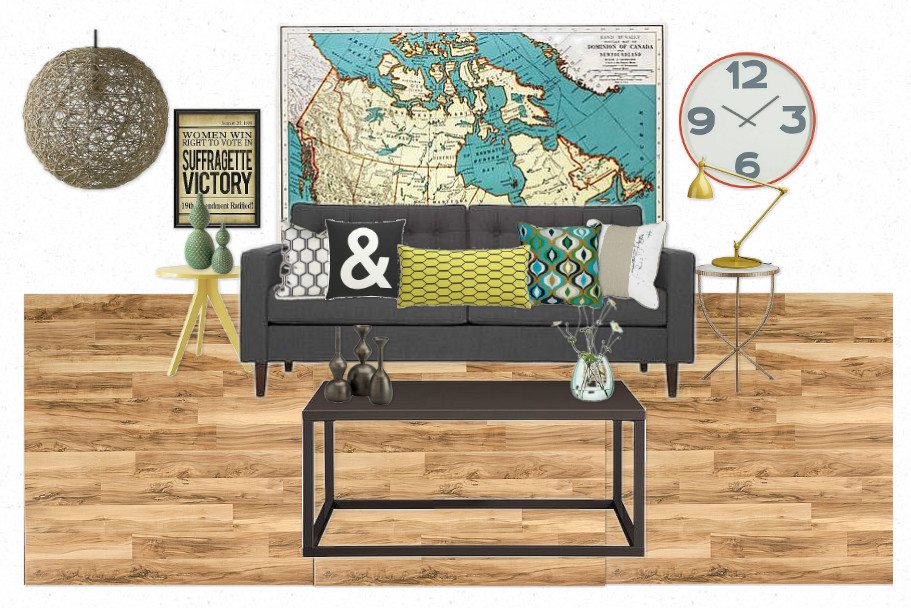 Ain't she pretty?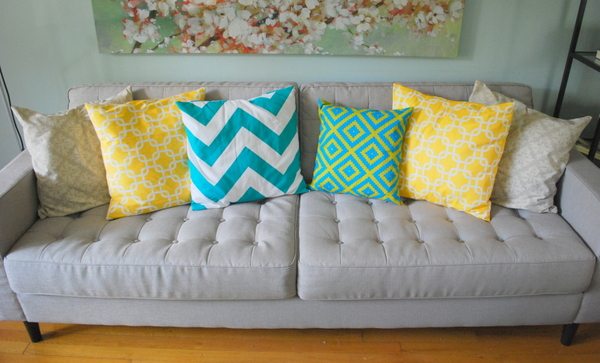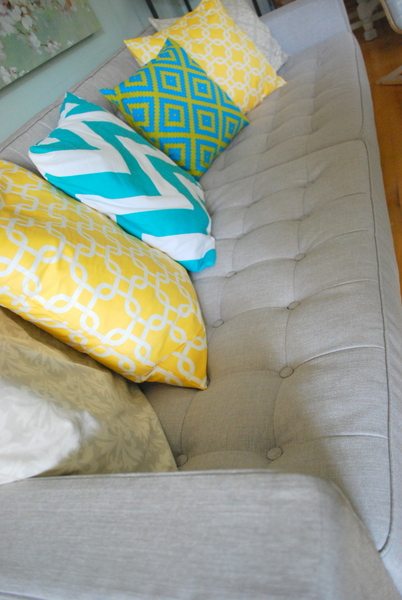 We originally thought we'd go with a charcoal gray colour for the upholstery (like the one I used in the mood board) but once we got into the store we fell in love with the lighter gray. The charcoal was super dark and had a lot of blue undertones, and so I worried that it would read as navy blue. This lighter gray is perfect for us and will carry through with just about any design and room for a long, long time.
The upholstery fabric is heavyweight and although it isn't super soft, the couch is very comfortable to sit on. [Update: 3 years later and the fabric still looks great! A few spot cleans here and there, but no sagging or tears or really any deterioration of the original couch. Unbelievable!]
I love the clean square lines and these nice cone-shaped wooden legs.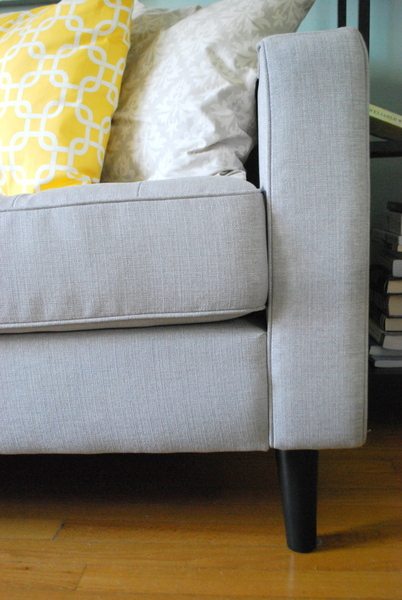 Oh and that classic tufting? To. Die. For. I'm so in love.
The quality of the couch is great. You can tell that it is made of high end materials. [Update: About a year in, one of the buttons fell off. The EQ3 team came in and repaired that button and the rest of the tufts super quickly and for free! Great service. 2 more years later and all of the buttons are still super intact.]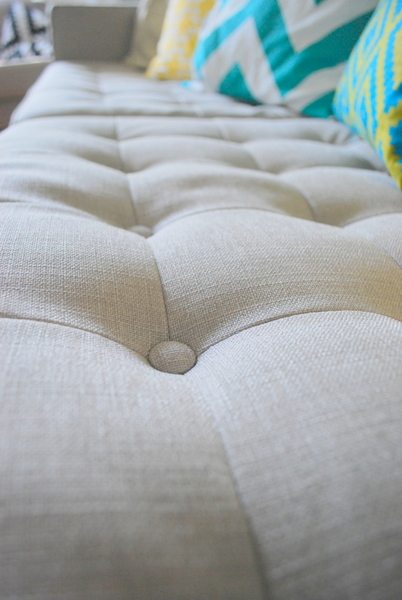 We're feeling super lucky. We definitely wouldn't have been able to afford a new couch anytime soon, so getting this swanky one from EQ3 was such a treat. A big thank you to EQ3 for sponsoring the contest, and to BlogPodium for hosting it!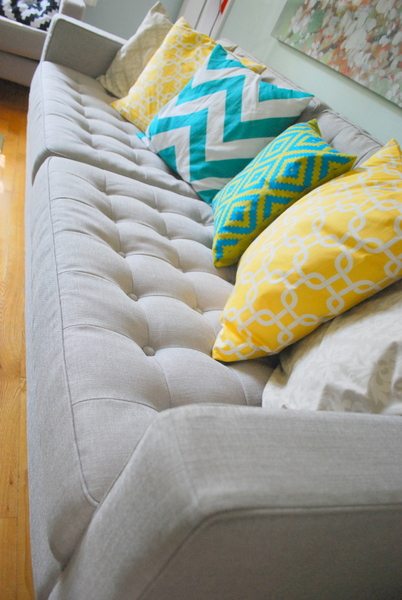 As I hinted at last week, we bought a few other new goodies from IKEA and elsewhere recently, so I'll be back next week with some shots of the rest of the living and dining rooms to see how they're looking these days. Stay tuned!
Want to see how the couch looks in our new renovated house (where the couch is 4 years old?!)? Check out our 2016 home tour!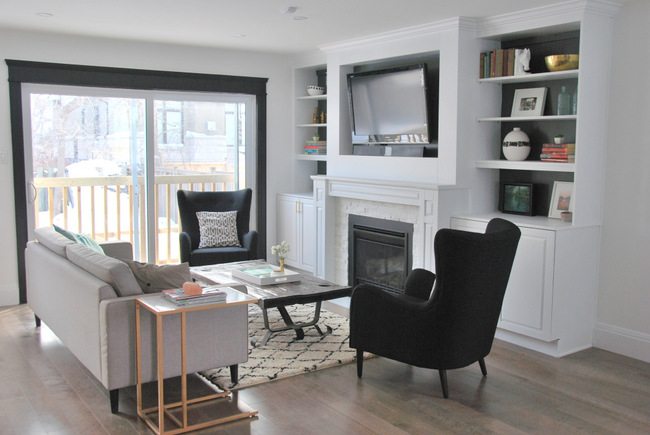 Any new sofas in your life, lately? Love light gray and tufting as much as I do?