You saw the after pics of the living room of my recent condo redesign project earlier this week, so I'm back with the rest (check out all the before shots here).
Here is the kitchen! Not too much actually changed in here (the cabinets and finishes were already great), but we needed to amp up the cozy factor. I added artwork (photos, a Homesense find, and notice the chevron canvas which was a recent DIY project?). The canvas actually covers up an ugly electrical box on that wall. If you have a feature like that in your place, a canvas is a great custom way to mask it (you can find all sorts of sizes at your local arts shop).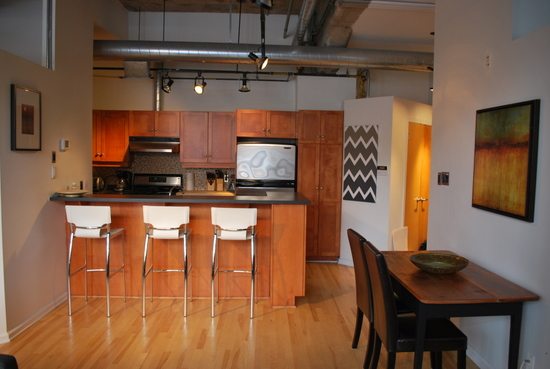 The barstools were a favourite find of mine.
I love the pop of white and chrome, and they are oh-so-comfortable. The leather also means that they are easy to keep clean and will age well.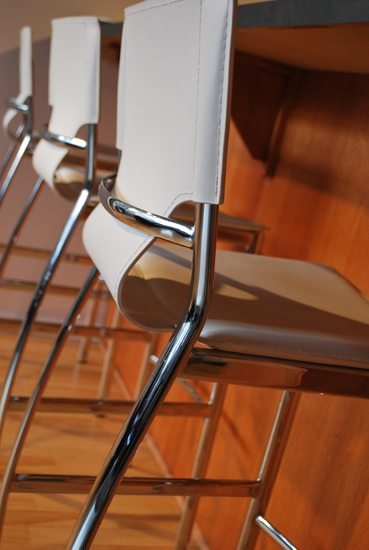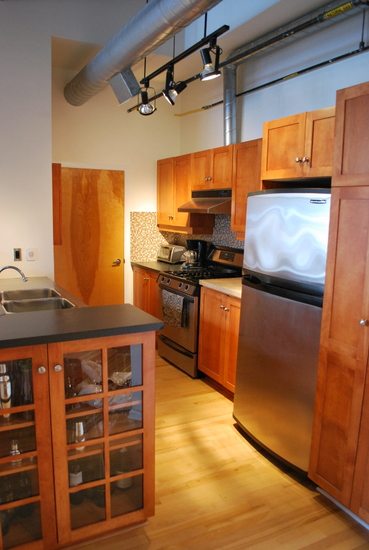 There is a small den in a nook off the main living room. I put in a sleeper sofa and this bookcase to make it feel more like a library. By day it is a sweet reading space, but at night can be turned into a guest suite at a moment's notice.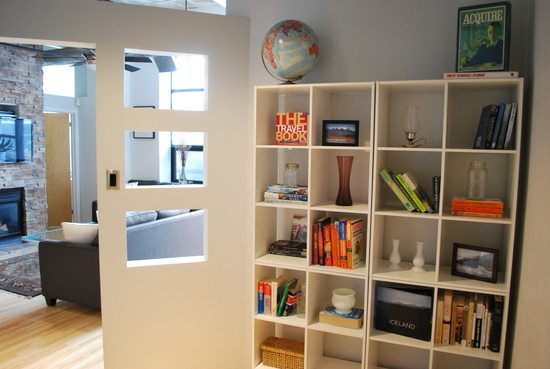 The bedroom was a sore spot when we started. It was an icy baby blue that didn't add any warmth or maturity to the space, and all of the furniture was hand-me-down and ready to be donated. See what I mean?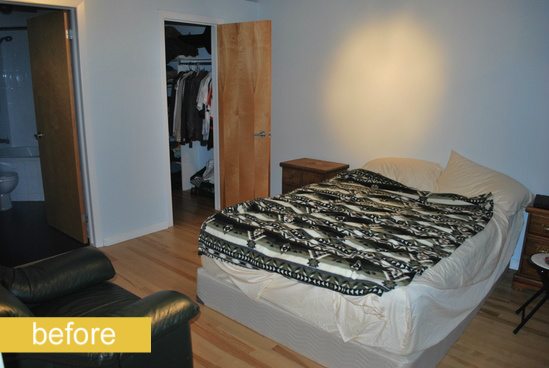 I kept the space fairly minimal and more masculine than the living room, but the end result is nice and crisp. I went for a warm gray on the walls, replaced the old furniture with IKEA pieces, added cozy bedding, some artwork including the big piece above the bed (again from HomeSense – hello, affordable!), and some bookshelves.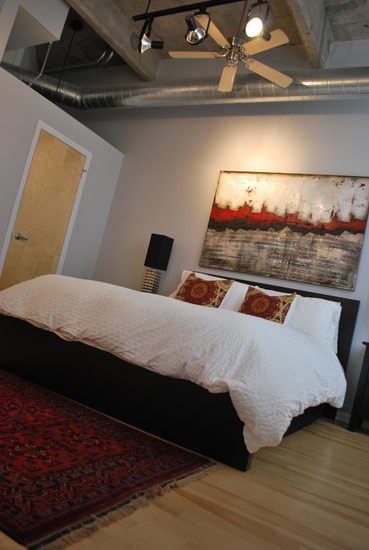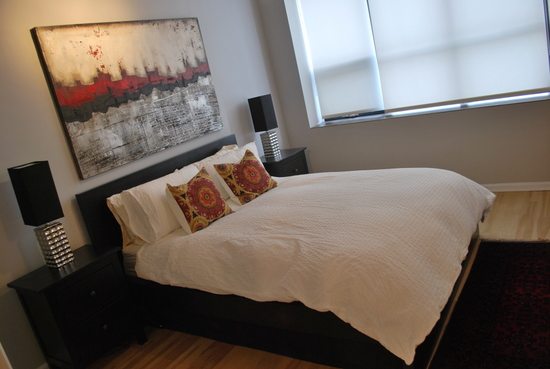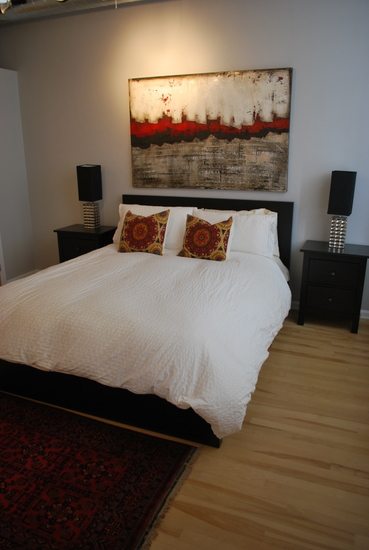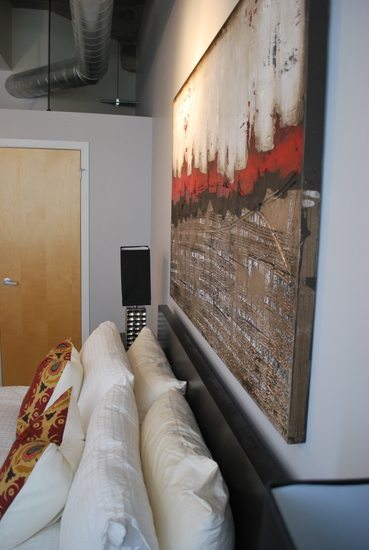 The bathroom (which leads right off the bedroom) had been originally painted the same icy blue. Again it felt cold, especially with the black floors in that space. We wanted to add a pop of colour, so an earthy lime green was just right. It adds the pop, some warmth, and just makes the bathroom feel more fun.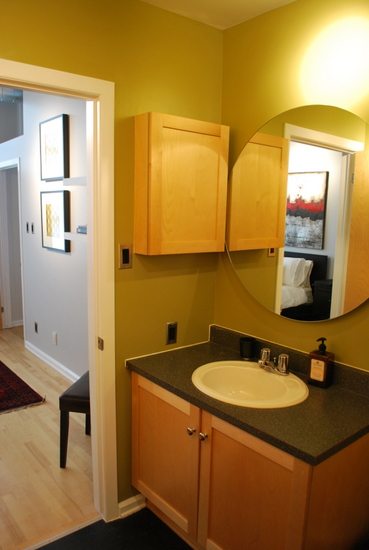 So there is it – a redesigned condo! I think I can safely say that the owner loved the end result and feels much more at home now in his new space. I can also attest to the fact that it is a fab space for entertaining (a few dinner parties have already taken place!).