Let's start this week off with a little house tour, shall we? This one belongs to my brother and sister in law. I have a seriously stylish family :)
Their semi-detached pad is in one of Toronto's hip neighbourhoods – full of cool little shops, parks and friendly folks. The whole house was gutted and re-done a few years ago and now has a nice open concept layout. The living room has a layered neutral look and comes across as earthy, un-cluttered, and warm.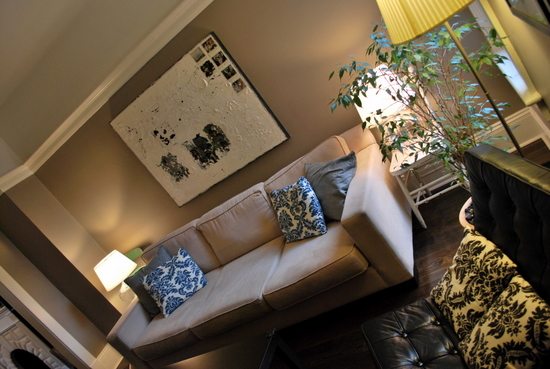 I have serious barcelona chair envy. Ain't she a beauty?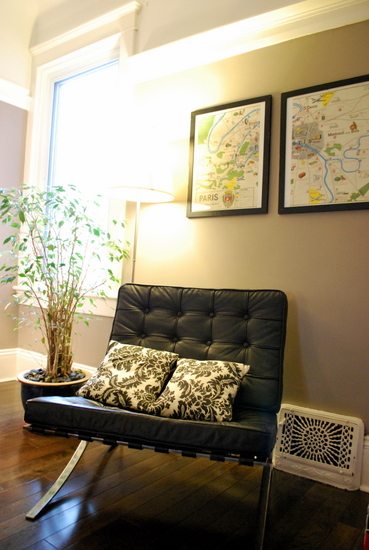 One really fun element dotted around this house are table lamps on old vintage chairs. Instead of using typical side tables, this is a quirky (and more affordable) idea.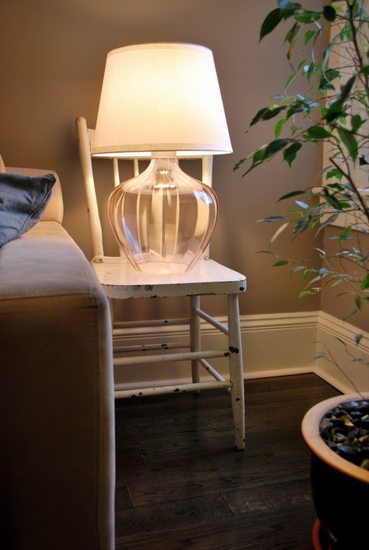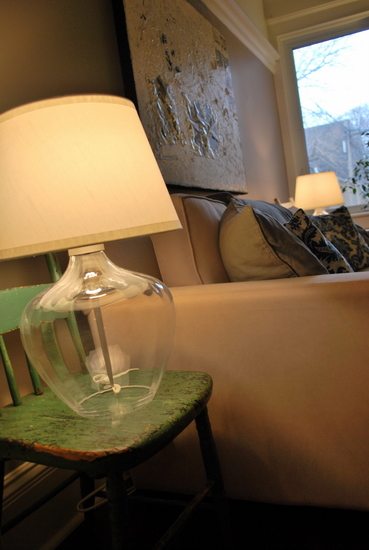 The living room opens up into a dining room full of books, a pretty weathered farmhouse table, and lots of charm.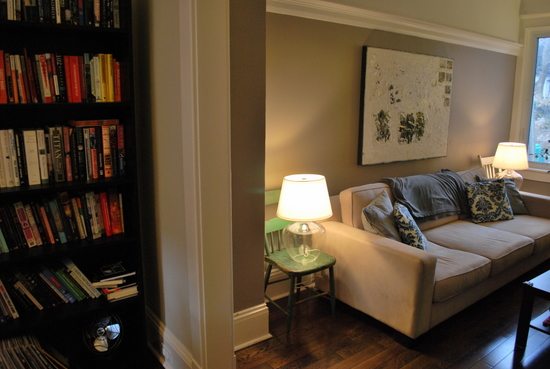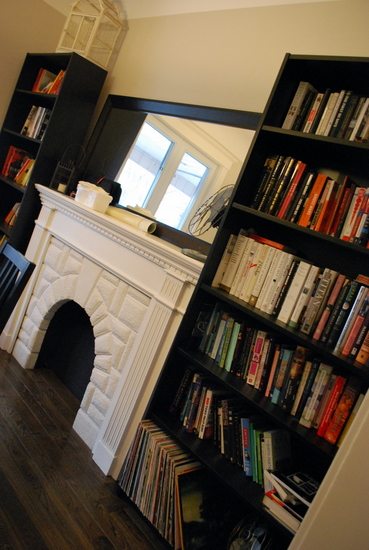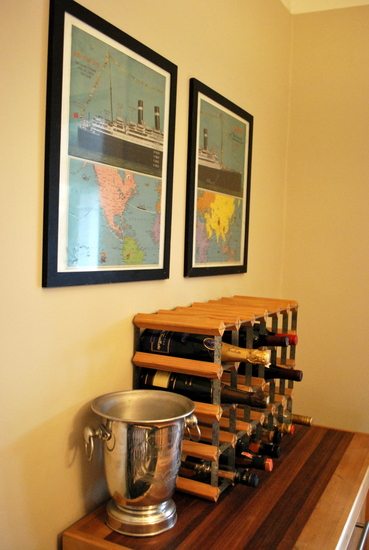 The kitchen, at the back of the house and opening onto the backyard, injects a shot of colour into the main floor. The pretty blue and tons of sunlight makes it feel like such a fresh space.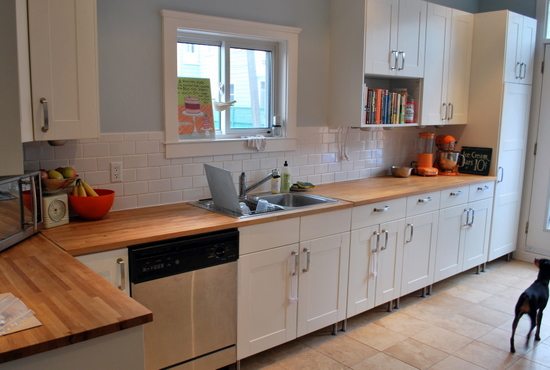 Notice the sweet orange kitchen accessories? Perfection.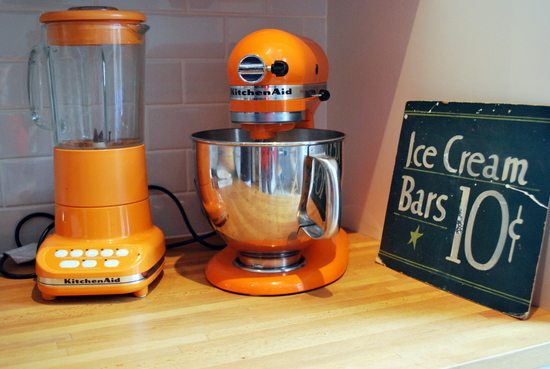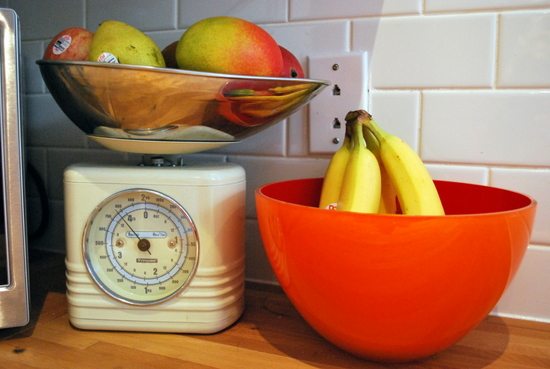 Up on the second floor are the three main bedrooms – one master and two for the kiddos.
First up is sweet Stella's room. Taupe walls and hits of pink make a feminine (but not over the top) space for this little girl.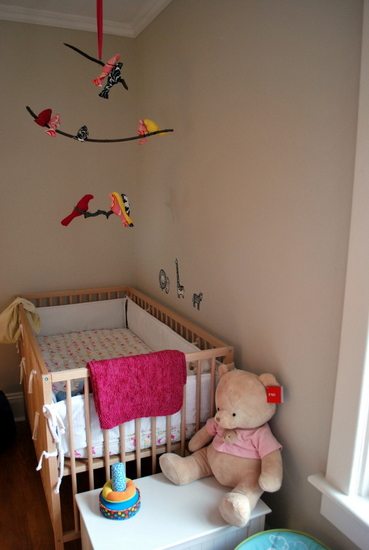 The framed butterfly prints below are just sheets of wrapping paper found at a specialty paper store. Pretty and affordable – right up my alley.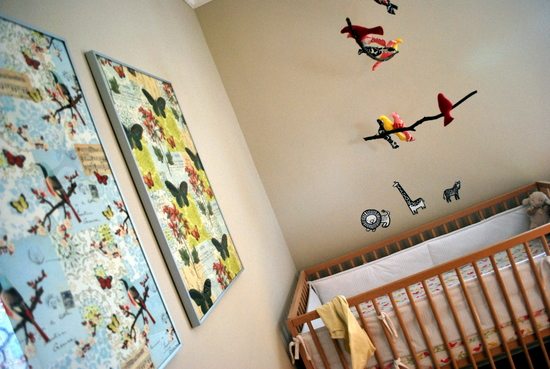 Henry's room is all about blue and orange. Oh, and did those lovely bird mobiles catch your eye? Alexandra (their Mum) whipped them up herself.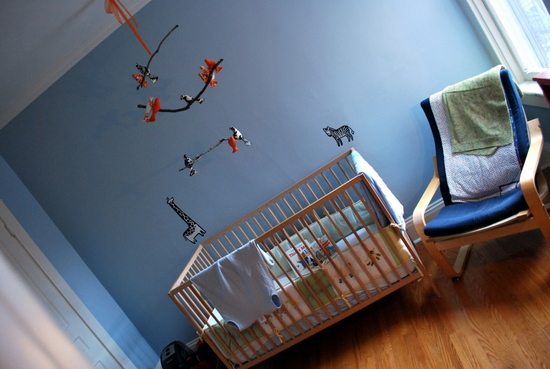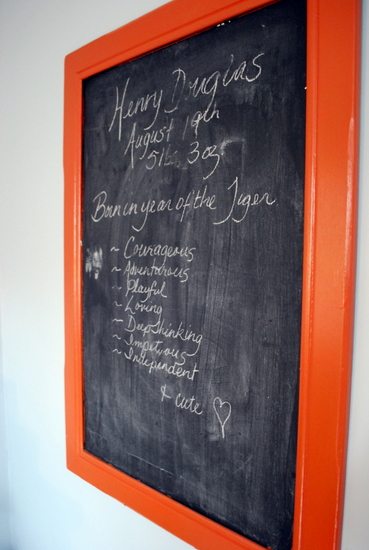 Maps are another big feature throughout the house. This one below is probably my favourite (feels like it was from a schoolhouse), but there are loads dotted around.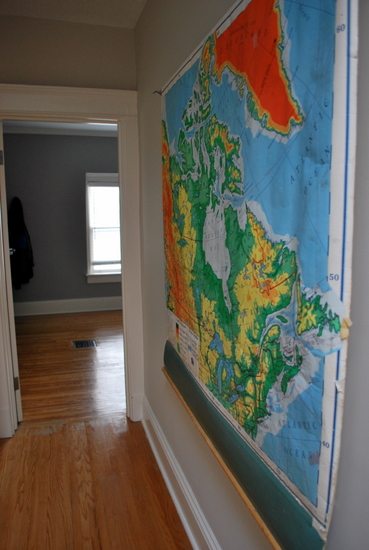 Another jolt of inspiration for your own digs. Did you have a favourite room or favourite piece in the house? Feeling inspired to go frame some wrapping paper, make a mobile, or do some painting? I know I am!  Thanks John and Alexandra for showing us around.