Here is the last DIY artwork with tape project for our ScotchBlue Painter's Tape week.
I racked my brain and perused pinterest for a while to think about this third canvas. I didn't want to do any kind of geometric pattern after finishing up the triangle piece, so when I saw a tree drawing online that was sort of boxy and straight, it was the perfect inspiration for a shape that could made with tape.
I did the main tree trunk first, and then added on the branches from bottom to top. I just cut the ScotchBlue Painter's Tape with scissors as I went to ensure the right sizes and crisp edges. I wanted something quirky and fun.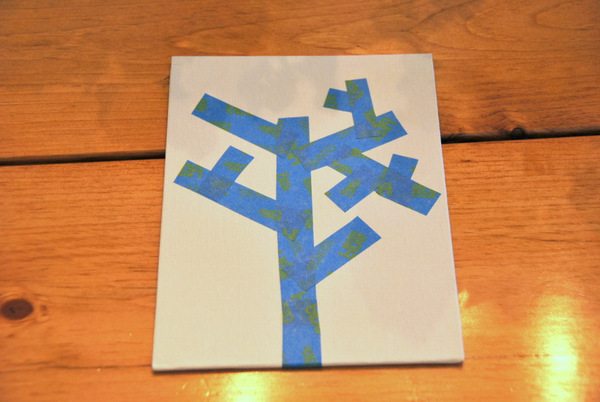 Then it was just a matter of painting the whole canvas.
I went for my tried and true favourite – turquoise. I just can't get enough of that colour. Never goes out of style, right?!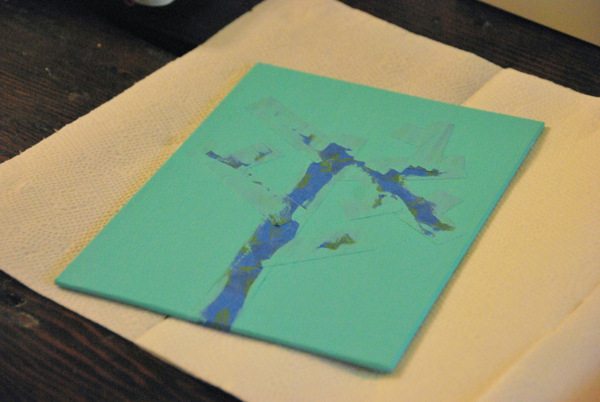 Once I peeled off the tape, it was cute, but I felt like something was missing.
It was a little plain jane…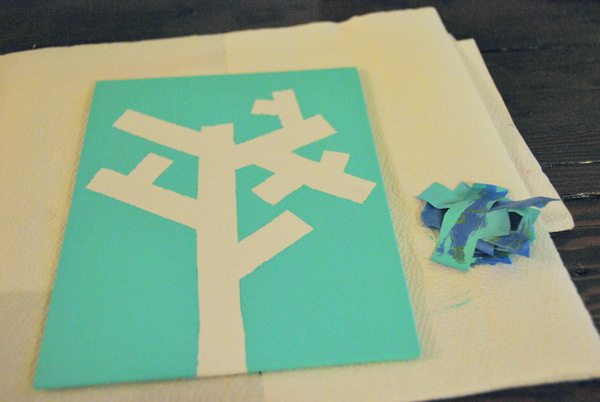 So I painted on a small yellow bird on one of the branches, which took it from plain to sweet in no time at all.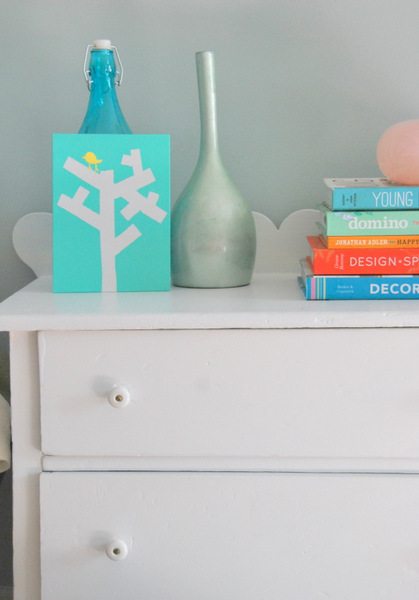 This would be perfect for a kids room, or would make a great little handmade gift for a kids birthday or baby shower.

So that's it! Three art projects in one week, all featuring ScotchBlue Painter's Tape. It was a fun challenge to use the same material, but try to create three very different art pieces. Check out the first two here: a deer head silhouette and a triangle ombre canvas.
This post is a collaboration with ScotchBlue™ Painter's Tape. To join the creative community, visit ScotchBlue™ Painter's Tape Facebook Page, ScotchBlue™ Painter's Tape Twitter Page, ScotchBlue™ Painter's Tape Pinterest Page or visit scotchblue.com to learn more.
**Note: This post has been sponsored by 3M, but opinions of their product is all me!**
What about you guys? Done any DIY artwork lately? Ever done any using tape? I want to hear about it!