Ever looking for a really easy way to make some of your own artwork? Here is a great tutorial for some DIY triangle ombre artwork.
One of the more obvious ways of using tape to create some original artwork is to do a geometric pattern of some kind. Since triangles have been working their way up the trend meter lately (which I am totally digging), I thought this would be the perfect inspiration.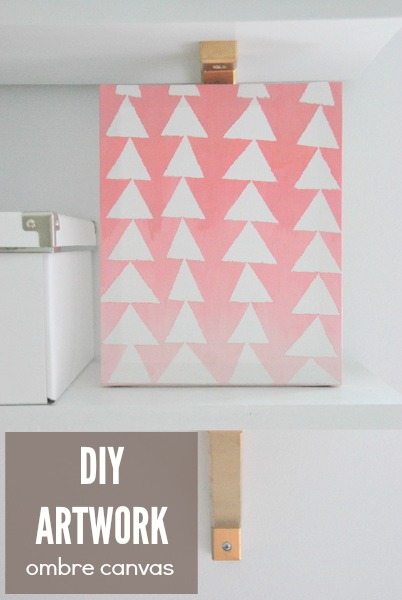 With my ScotchBlue Painter's Tape in hand, I cut a whole bunch of triangles – not being too cautious about size. I was after something a bit imperfect – something that looked more stamped than taped out.
I stuck down the pieces of ScotchBlue Painter's Tape in rows, from top to bottom of the canvas, overlapping them slightly. I made sure to give a good press down of each piece to create a good seal with the canvas.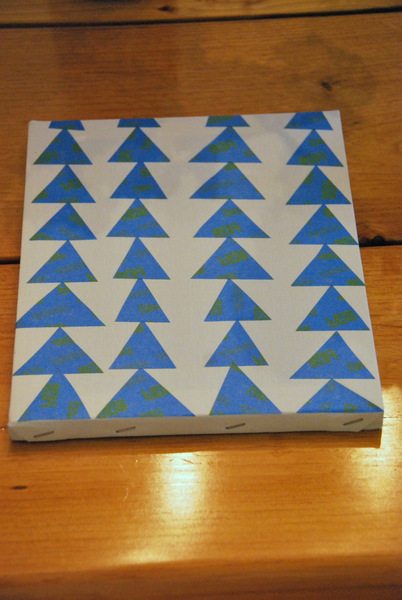 I pulled out one of my favourite pink paints and got to work. To get the ombre effect, I mixed in a bit of white and worked my way from light to dark. It adds a nice bit of dimension to the piece.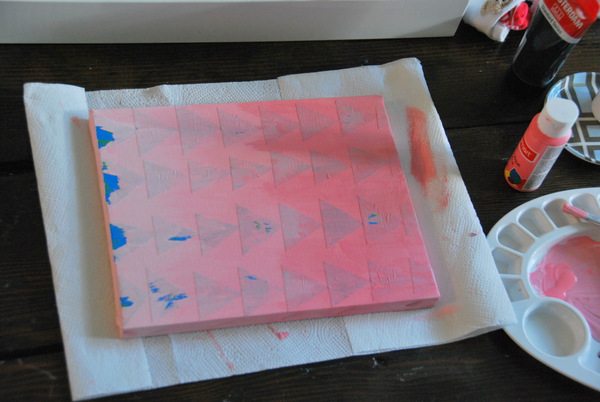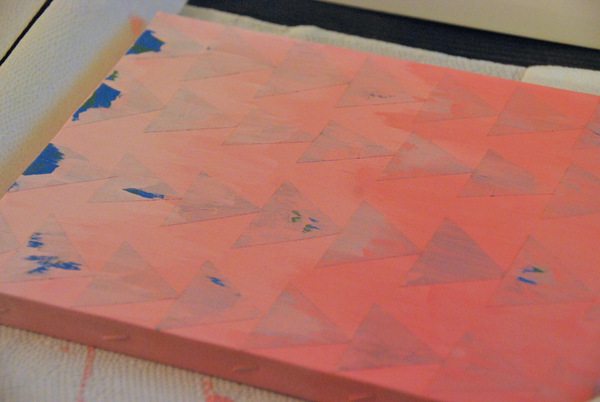 After a couple of hours, it was time to peel – totally the best part. The triangles came up really easily and the lines were really nice and crisp.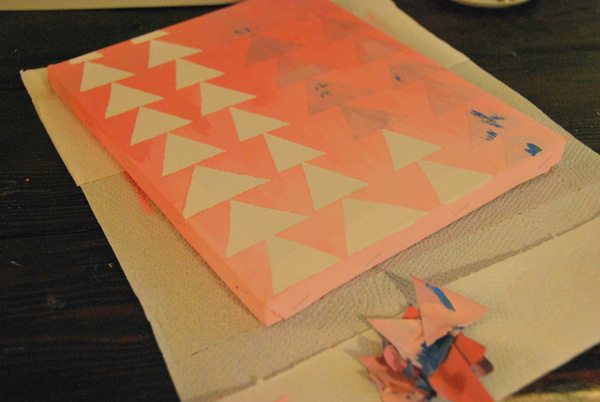 I love the result. It's a sweet little piece of artwork that fits perfectly into my little girl's room.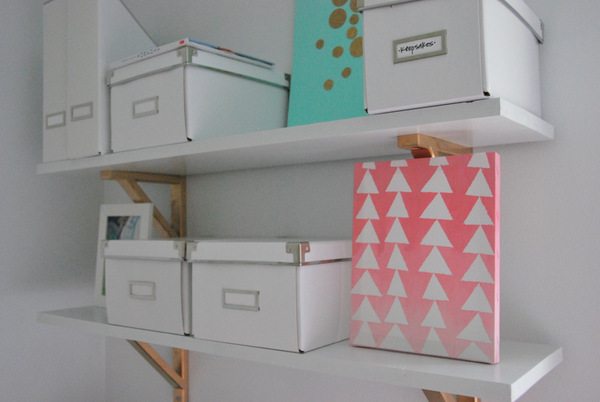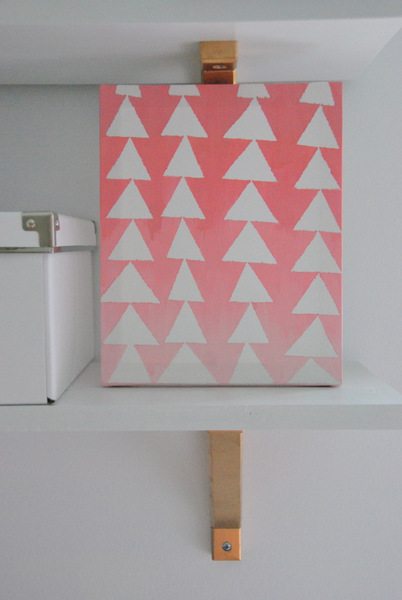 You can display it vertically or horizontally – whatever you prefer and suits the space. It's a nice way to add a bit of colour to a space without over-committing to anything, you know?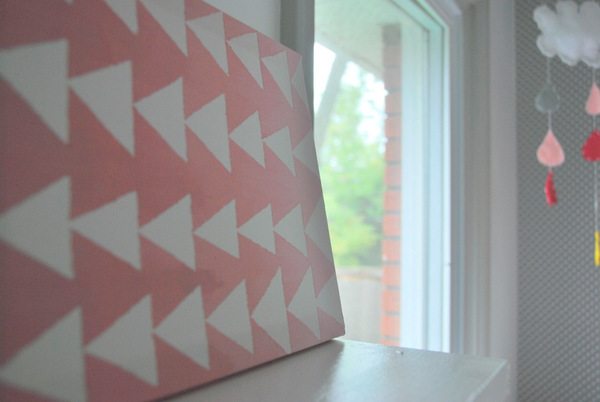 So there is my ScotchBlue Painter's Tape artwork project #2. My last one is coming later this week – stay tuned!
This post is a collaboration with ScotchBlue™ Painter's Tape. To join the creative community, visit ScotchBlue™ Painter's Tape Facebook Page, ScotchBlue™ Painter's Tape Twitter Page, ScotchBlue™ Painter's Tape Pinterest Page or visit scotchblue.com to learn more.
**Note: This post has been sponsored by 3M, but opinions of their product is all me!**