Now that we have a front door that doesn't have a screen door in front of it, I'm becoming a little wreath-obsessed. Don't be surprised if you see a new tutorial on here for the start of each season. Ha. I'm not sure I can help myself. Up first? A Fall inspired wreath, perfect for the season of reds and oranges and thanksgiving. Plus, this DIY Fall leaf wreath only cost $5 and is one of the easiest DIYs ever. Promise.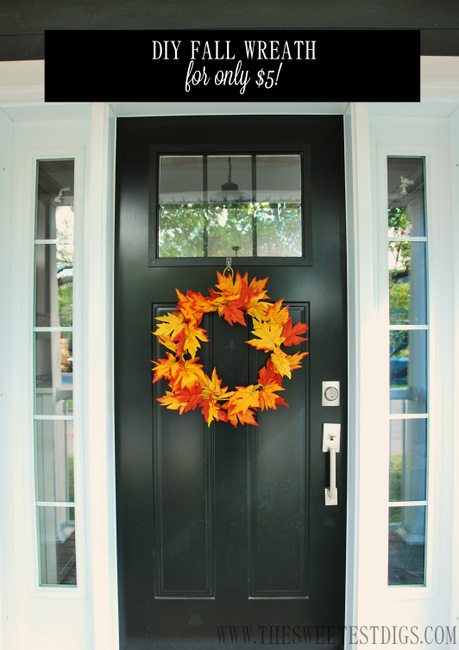 The supply list? ONE item. That's it. It's a vine of faux Fall leaves from the Dollar store (I got mine at the Dollarama here in Ottawa). It was labelled as "thanksgiving garland", but I think most dollar or craft stores would have something similar. Look in the faux flower and seasonal sections. Basically it's a string of leaves that are attached to some kind of "vine" that is bendy but strong. I picked up two lengths of it for a whopping $5 total.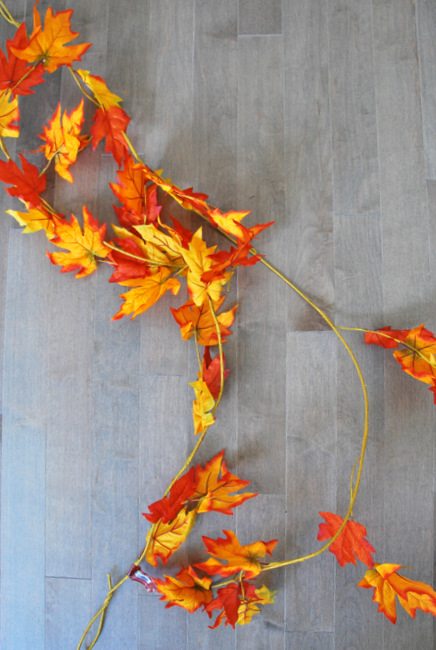 I started with the first one, just wrapping it into a circular shape over and around itself. You twist it around and let the formation come to life. This photo below was after just one garland, so it looks a little sparse.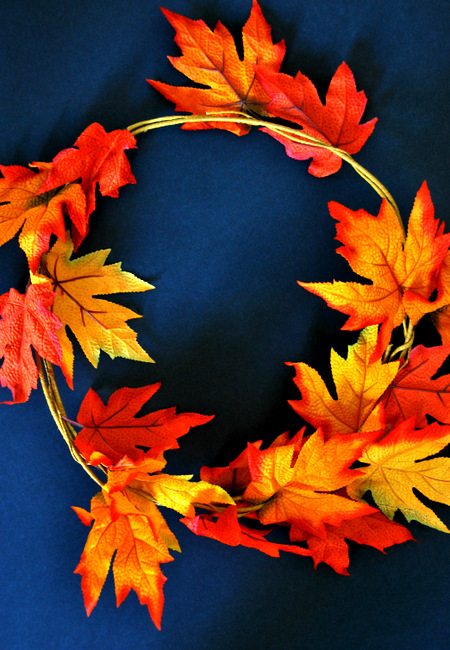 After adding the second one on, it looked way more full and I promptly hung it up on our front door. Doesn't it look sweet? A really nice way to bring some fall decor to our front entryway without much effort.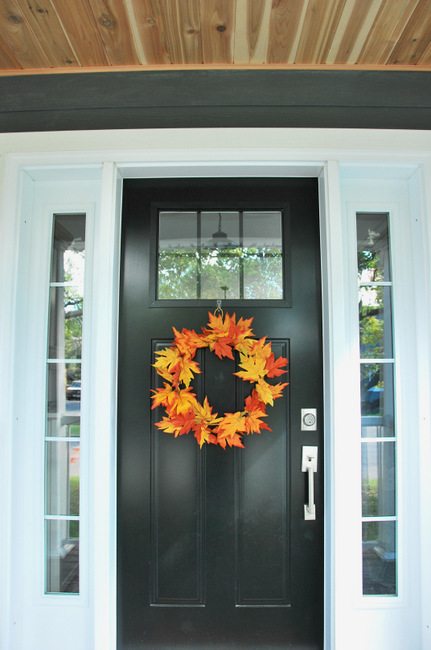 The leaves go in all kinds of directions and press up onto each other, but that casual look is part of its charm. You really can't go wrong with this easy project.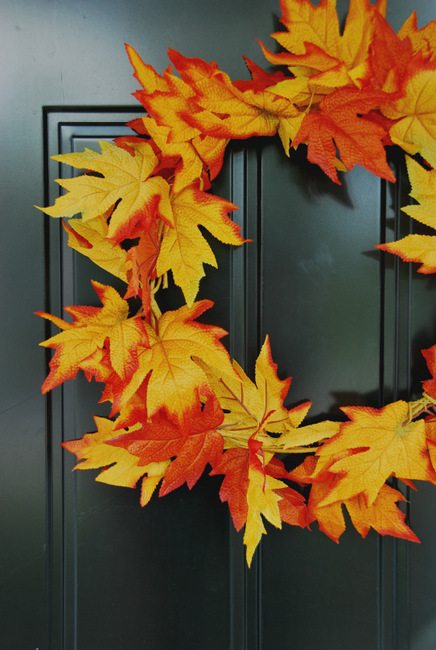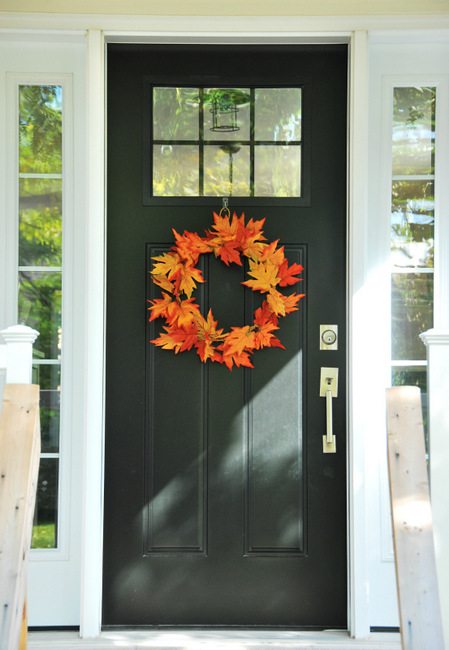 In terms of hanging it, there was already a loop at the end of the garlands so I kept one at the top of the circular to use for hanging. I used one of those 3M Command stick-on hooks for the door. They are the kind that come off again without damaging your surface, and I tried to find the one that would be most inconspicuous (ie. clear plastic and not bright white).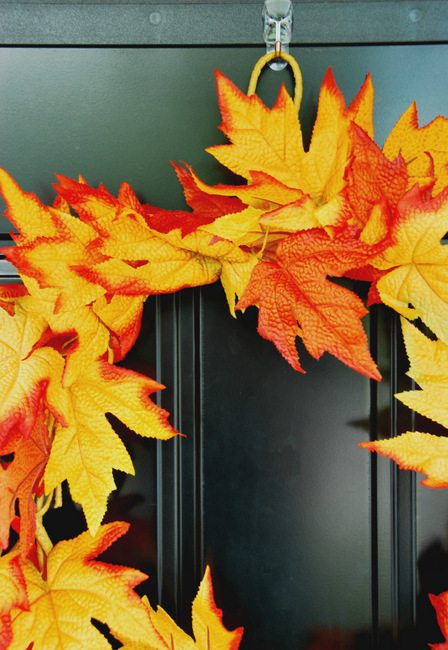 All in all, one of those projects that is fast, satisfying, and requires no special crafty skills. Love those!
Are you guys wreath people? Do you like to dress up your entryway for each season? Got any other amazing dollar store finds lately? I'm all ears!