During our entry hall makeover so far, you have seen how I painted the ceiling a chevron pattern and took a thrift-store frame and turned it into a mint mirror. Well, part two of this makeover was to add a DIY wood shelf. Not only would a shelf help fill that lonely wall, but since we don't have room for an entry-way table of any kind, it would act as that handy dandy spot to stash keys, sunglasses, and other on-the-go stuff.
DIY wood shelf – tight entryway problems
Since our entryway is a pretty tight squeeze, we needed a fairly narrow shelf. We grabbed a piece of 2×4 at the hardware store and got to work on cutting it to size. DIY Dan also rounded the corners a bit to try and prevent any future running into the shelf pain (mostly for his clumsy wife).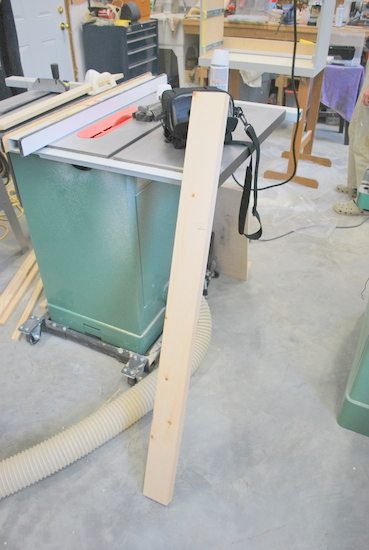 DIY wood shelf – sand n stain
Then I gave it a quick sand and coat of my fave stain (dark walnut by Varathane).
And let it sit out to dry for a while to make sure it was all cured before we brought it into the house.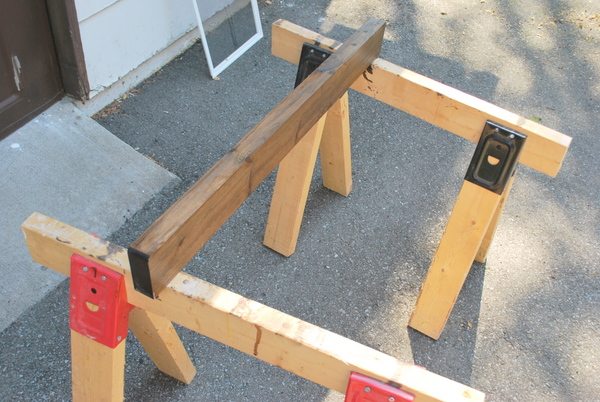 DIY wood shelf – level it
Then that handy hubby of mine came in for all things hanging. Made sure it was level…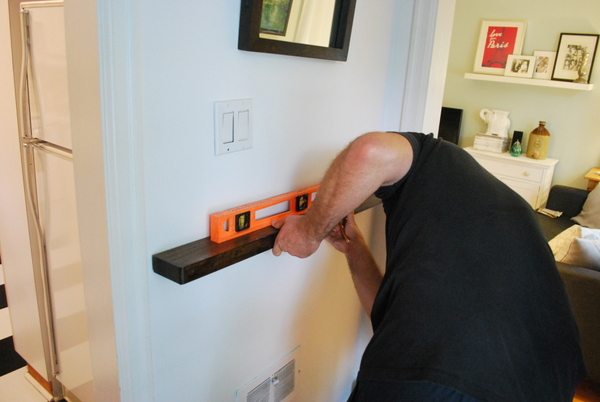 Marked it off and started to drill…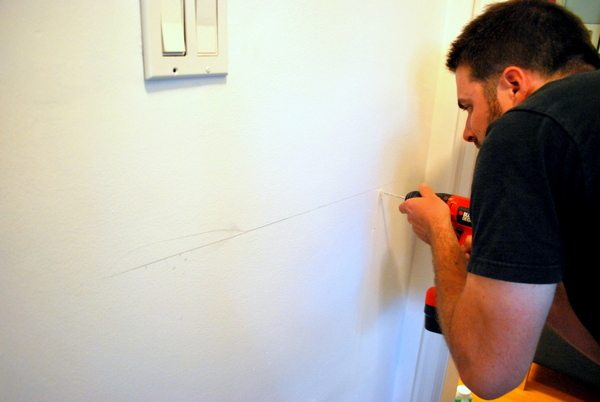 DIY wood shelf – industrial brackets
And then drilled in these brackets which I had pre-sprayed a matte black. I like the industrial look that helped off-set my feminine minty mirror.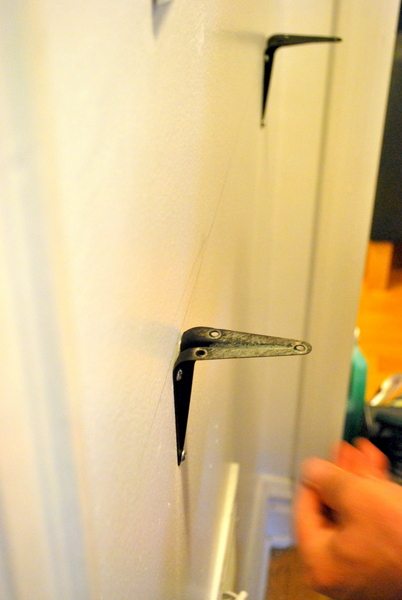 And here she was all done and in place. I think I want to marry this dark stain… I'm seriously in love.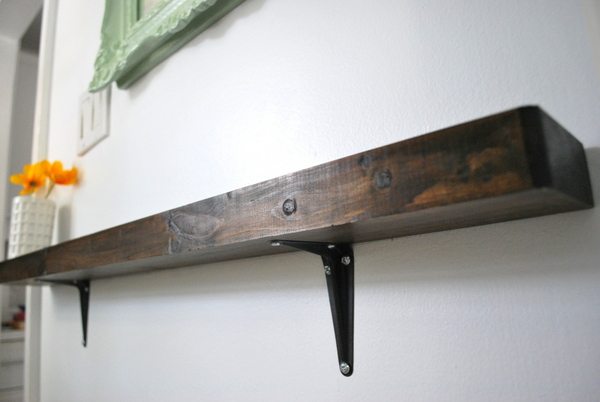 A little flashback to how the hallway used to look…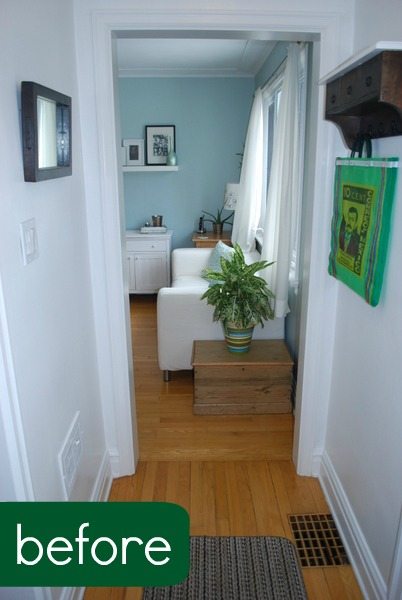 A too-small mirror and lonely white wall no longer! (oh, and you don't have to tell me how hideous that boob light is… it's on my list!!)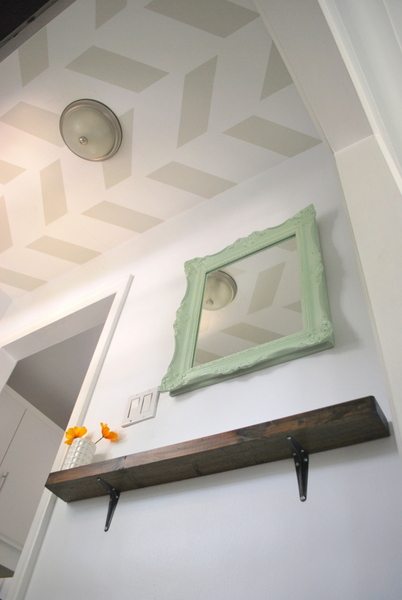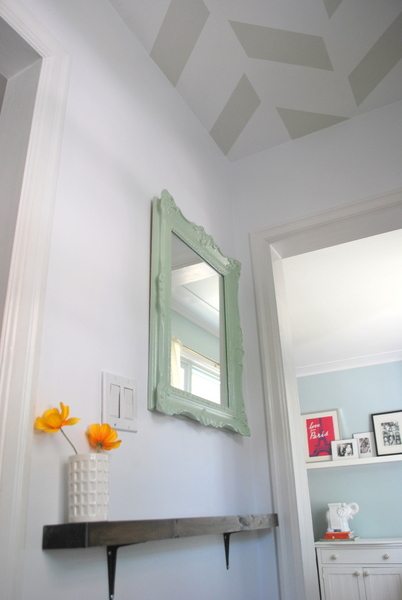 The balance is so much better now, and I like how the shelf ties in with the hook/drawer unit on the other side. It's nice to maximize this space, since we don't have much of it in our wee digs.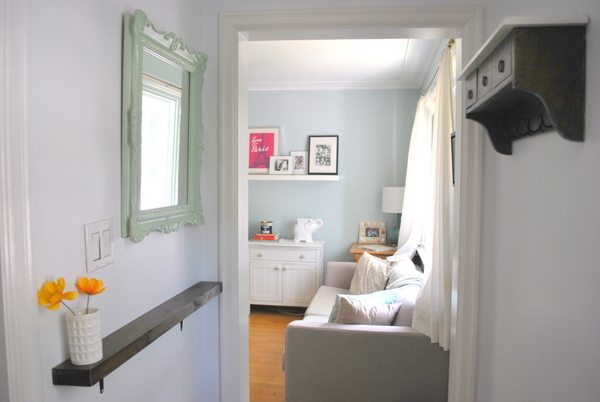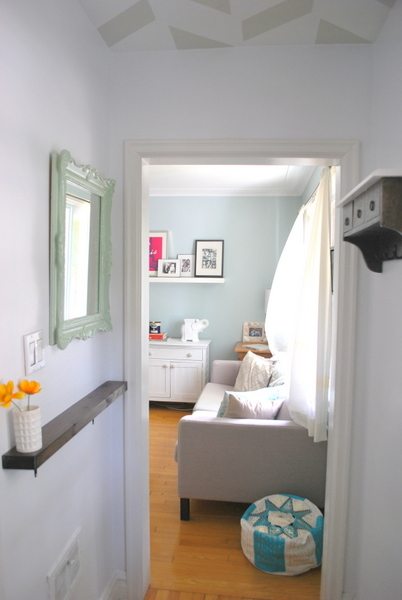 We still have a few things to check off the list: boob light, shoe rack, and painting the front door, but this little nook is starting to come together.
To my Canadian friends, happy long weekend!! We're off to celebrate our first year wedding anniversary (yay!) and hang with family. What are you guys up to this weekend? Any fun trips, events, or projects planned? Do tell.