Remember how I painted that chevron ceiling in my entryway back in the winter? Well, I was all revved up to make other changes to the hallway, but then 6 months passed and nothing had happened. Whoops. Anyway, I finally got my act together and took a thrifted piece of artwork and turned it into a mint framed mirror.
Here is a really early picture of the entry-way, pre-painted ceiling. See that small mirror on the left? Well, I had always known it was too small but hadn't found a replacement….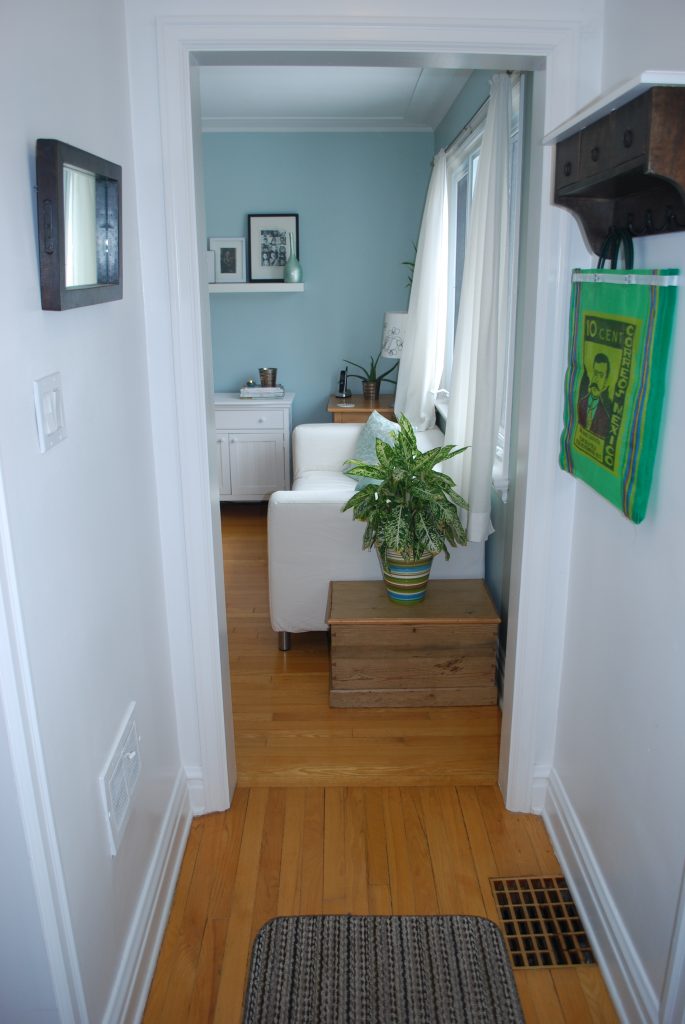 … until I stumbled upon a thrift store find. This big ornate frame was sitting at my local thrift shop, just dying to be painted. I had actually picked it up months ago, but it had been sitting in my garage (see? I told you I got lazy on this hallway makeover!). Anyway, I finally got it out, dusted it off, and got to work. It was a little sad to take out the artwork (clearly a personal masterpiece by someone out there), but the floral still life just wasn't my bag.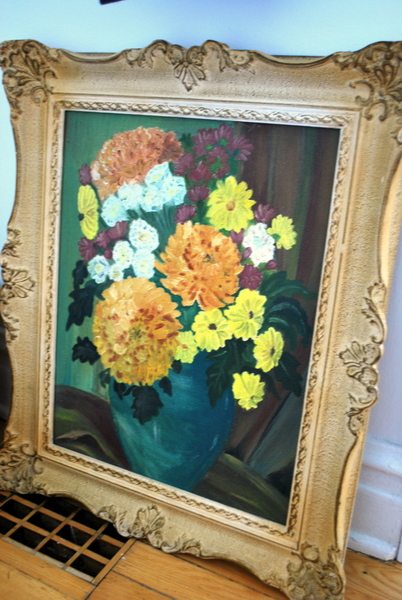 I wanted something aqua or minty to tie in with my blue living room. Y'all know I have hoards of paint (I always grab those mis-tints at the hardware store!), so I got out my aquas. The one on the far right was a little too bright, the spray paints weren't quite right (too green, too blue), so I went with that minty one in the bottom left.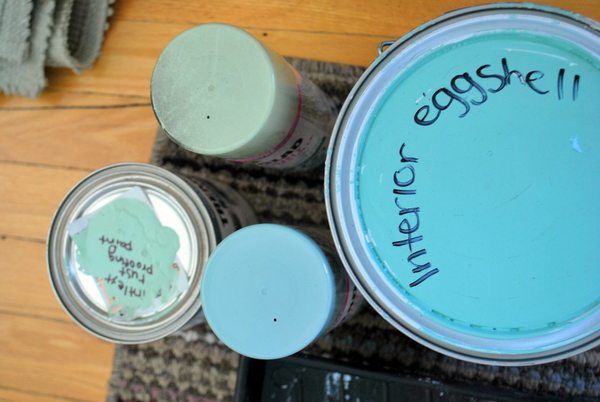 My painting spot? The backyard (on a sunny day with no rain in the forecast!).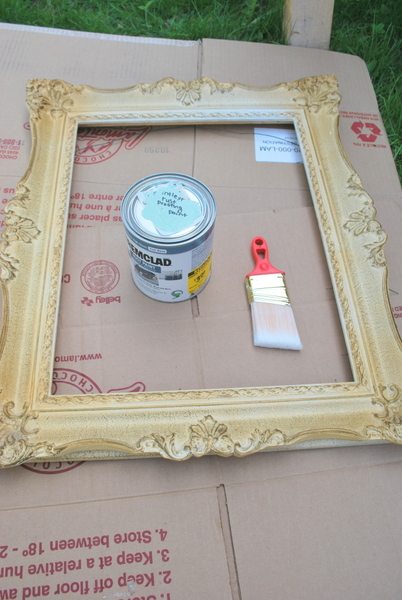 I put on two coats and had to make sure to really get it into all the nooks and crannies.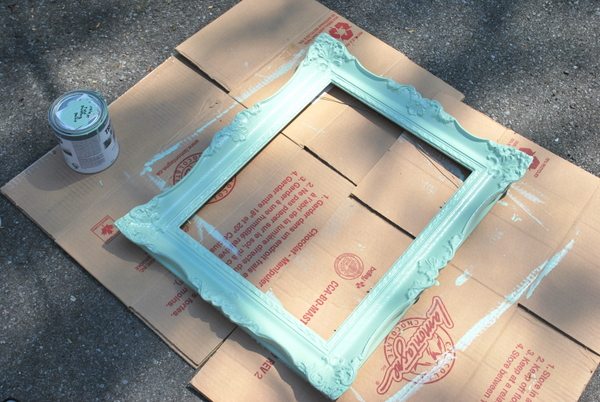 Then I grabbed the measurements and went out to my local mirror guy to get a piece cut. My mirror dude is from a local framing/mirror/glass shop that has been around forever. If you don't know of anyone if your area, ask around at the arts/framing stores and they'll probably be able to steer you in the right direction.
It was recommended that I use clear silicone to secure the mirror, so I grabbed a small tube for $4.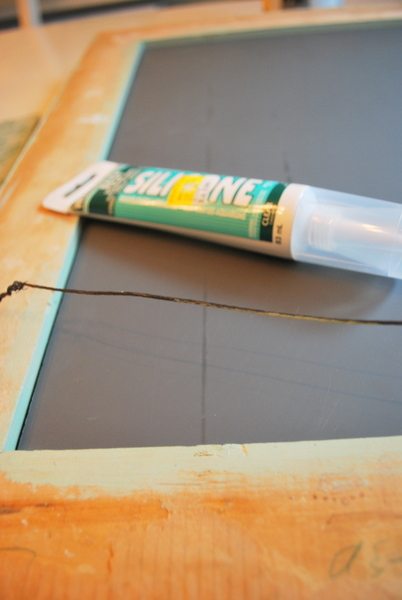 I was pretty liberal with the silicone, just to make sure the mirror was really stuck in there. The silicone can be a little stinky, so make sure to do this in a well ventilated area.
And here is the finished product. It's that perfect green-y mint that makes my heart happy.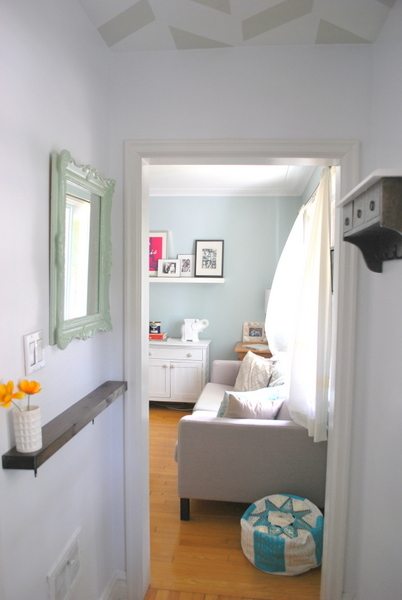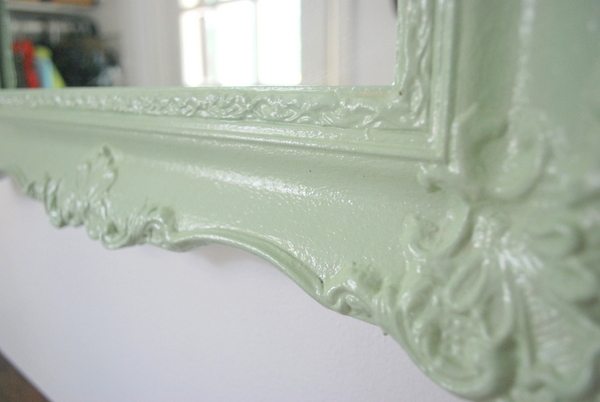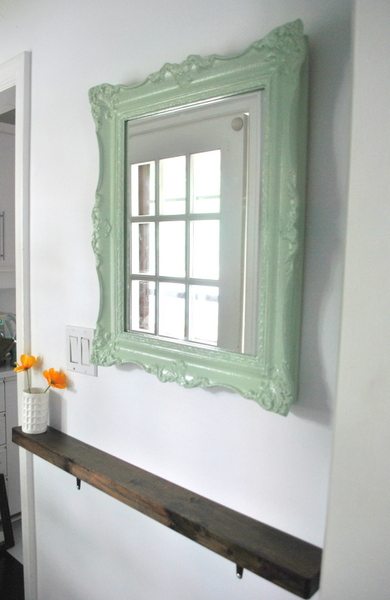 The budget breakdown?
Thrift store frame: $10
Paint: $0 (already owned, but was originally $3 for the mis-tint)
Piece of mirror: $17
Silicone: $4
Not bad for a big frame full of character.
Here is how I painted the chevron ceiling, and how we made that narrow DIY wood shelf.
Any of you folks DIY'd a mirror lately? Or a favourite thrift store find? Anyone else as mint obsessed as I am? I know I can't be the only one.