Wreaths – the best way to decorate any front door, in my opinion! As I'm getting my home ready for Fall, I knew I needed a beautiful fall wreath to add to the rest of my autumn decorations. This fall pumpkin wreath features big fall blooms and mini pumpkins, making it the perfect addition for anyone's autumn décor. Keep reading for the full how-to tutorial!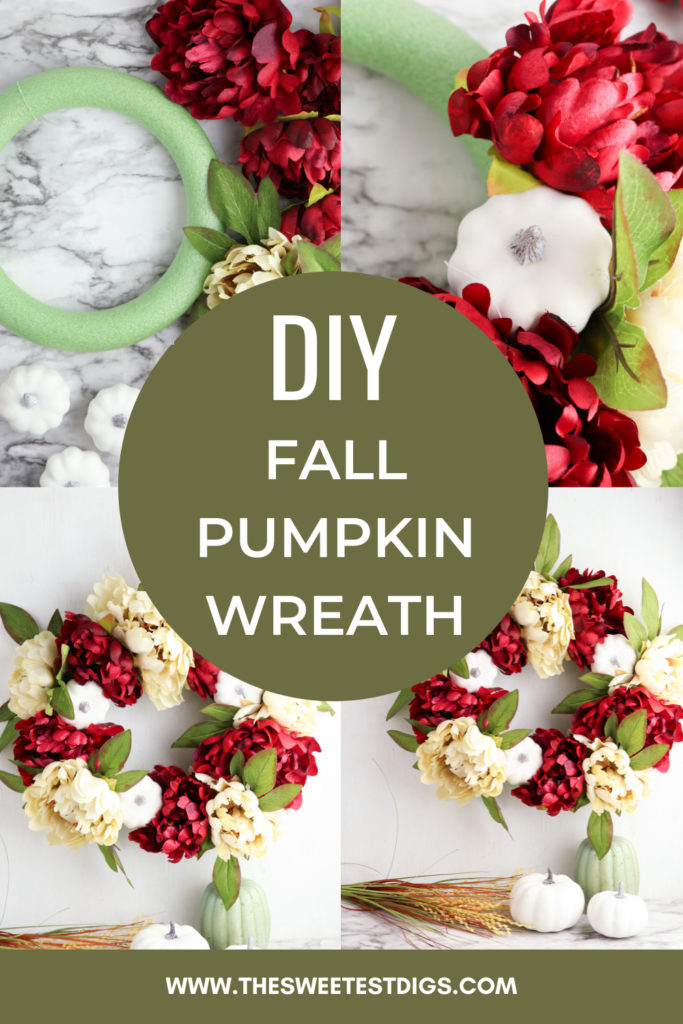 Fall Pumpkin Wreath Supplies:
You won't believe how easy this beautiful wreath is to make. And since it's so simple to put together, you only need a handful of supplies! To make your own fall wreath at home, you'll need: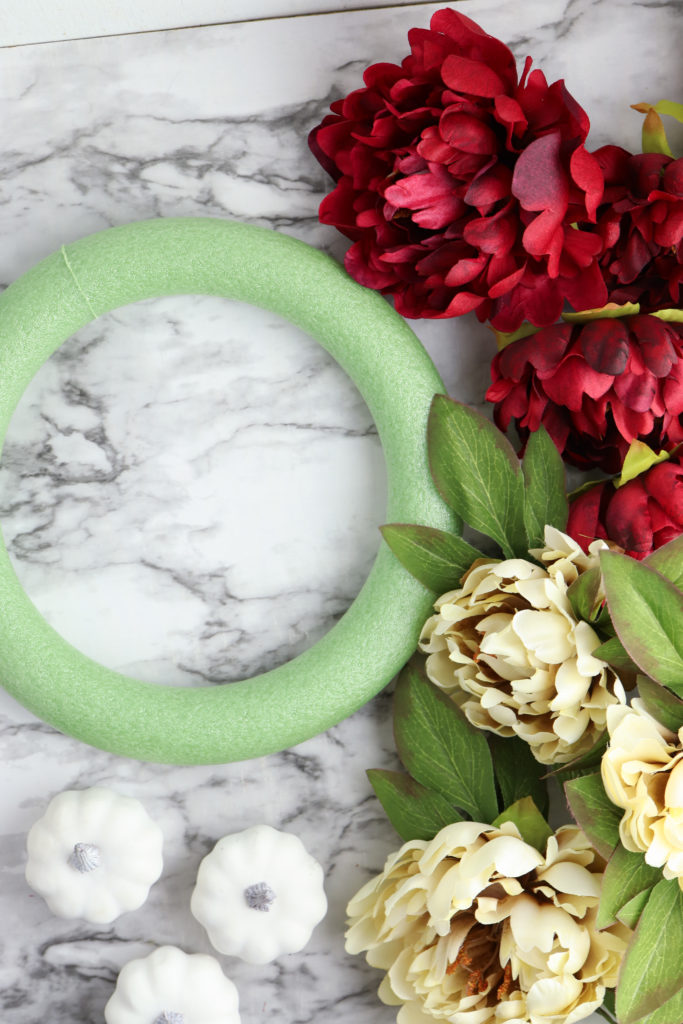 How to Make a Fall Pumpkin Wreath:
Step 1: Use Wire Cutters to Trim Stems off Flowers
This wreath really is simple to make. In fact, the hardest part is preparing your faux flowers! I suggest using wire cutters to trim the stems off each of your flower stems. You only need around one inch of stem under the flower to secure it to your wreath form, so you'll need to cut off all the extra stem from each bloom.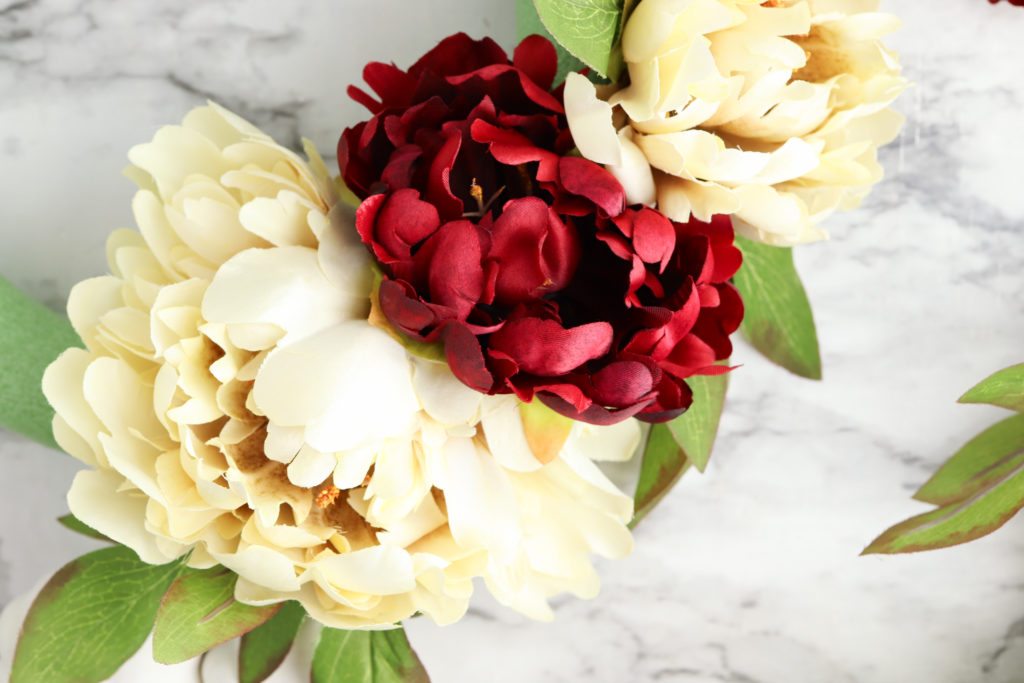 Step 2: Add your flowers to your wreath form
If your floral stems have leaves that can be moved up and down along the stem, make sure to push them up underneath the bloom to add some depth to your wreath. Otherwise, you can cut the leaves off the stem and glue them under the flowers after you've secured the blooms to the wreath form.
Once all your floral stems are ready to go, you can start attaching them to the wreath form. Start by putting a little bit of hot glue on the stem of the flower, then just push it into the wreath form in the spot you want to place it. Continue adding flowers until the wreath form is covered.
As you're adding your flowers, make sure to leave a few small sections of the wreath form exposed so you can add your pumpkins in.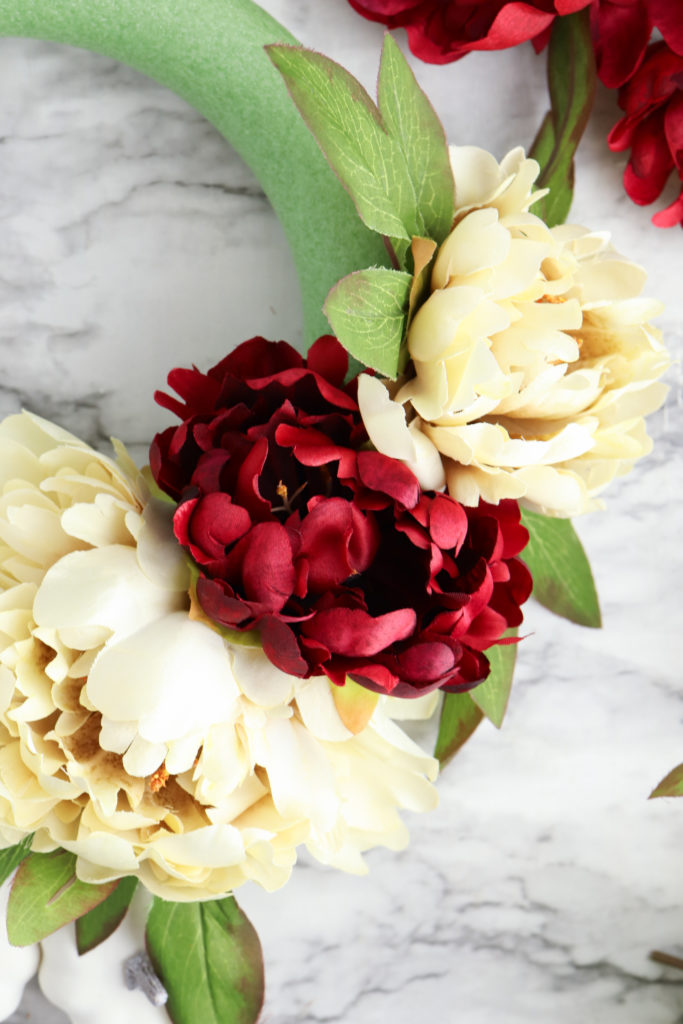 Step 3: Attach pumpkins
To attach the pumpkins, add a mound of hot glue to the form, then press the pumpkin in place. Hold the pumpkin steady until the glue sets.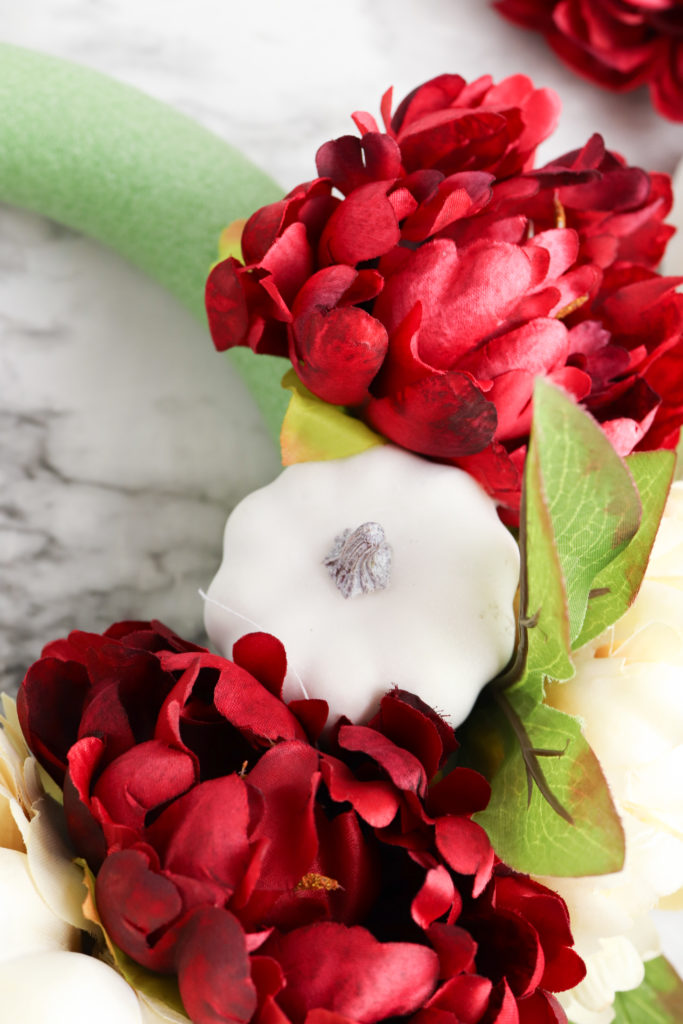 Step 4: Hang!
When all your flowers and pumpkins have been added, all that's left to do is hang your wreath on your front door!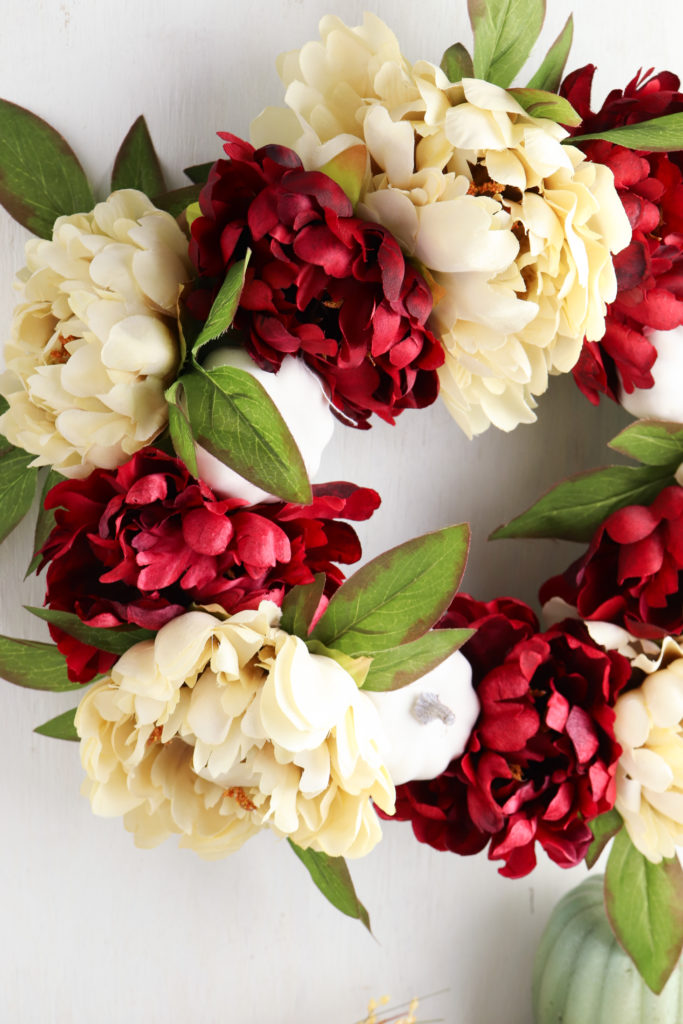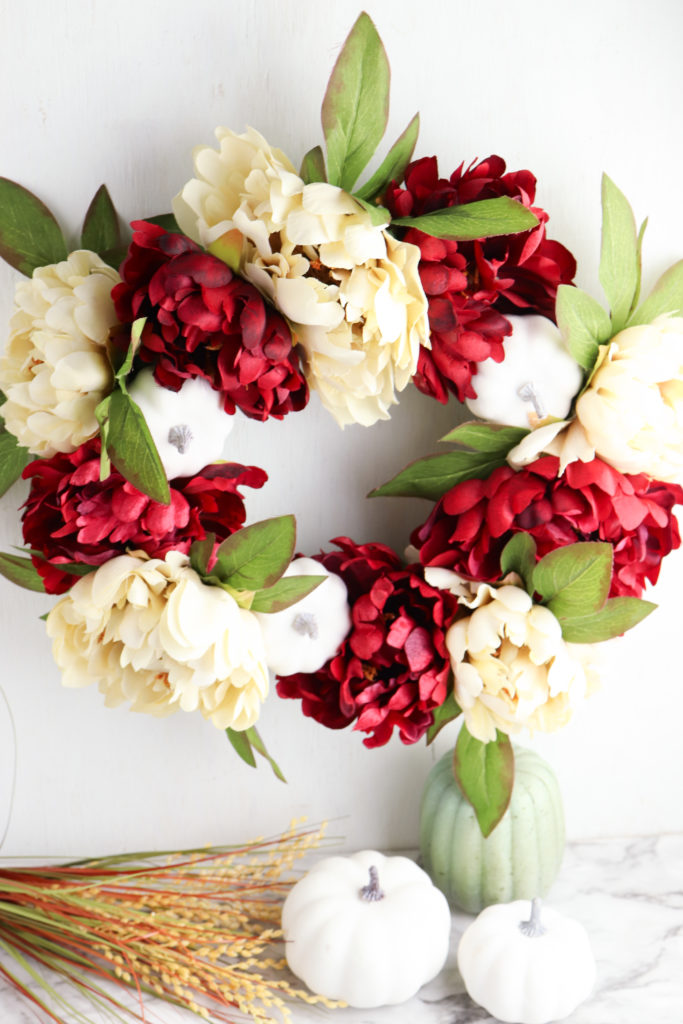 More DIY Fall Decor:
For more fall decorating ideas check out these 20 modern farmhouse wreaths or these 20 beautiful fall decorations.
Pin for Later!