We basically just needed one piece of furniture for the bunkie, besides bunk beds, and that was a dresser.
I searched the online used sites for quite a few weeks, but it was tricky as the dresser had to be a fairly specific size that didn't seem to be popular. I was spotting either really tall, narrow dressers ("tallboys") or long, large dressers. I needed something in between, but not as small as a nightstand. And I didn't want anything too ornate or with french country lines. Oh, and it had to be solid wood. No laminate. After a while, I finally spotted a fairly basic, solid wood dresser for $50 and snatched it up.
I totally forgot to take a before photo (bad blogger!!), but I knew exactly what colour I wanted to paint it for our by-the-lake bunkie. Can you guess?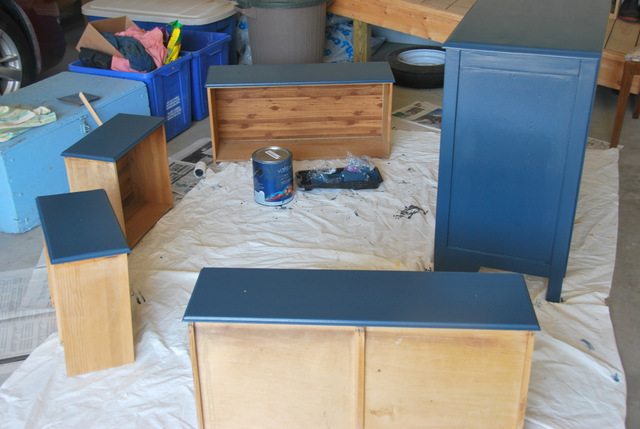 Ha. Navy probably isn't too surprising, huh?
The colour is called Fly by Night Blue by Valspar, which my Mum and I picked up when we were down at the Lowe's in the States. It's a paint & primer in one (semi gloss) that is meant for furniture and other high use areas.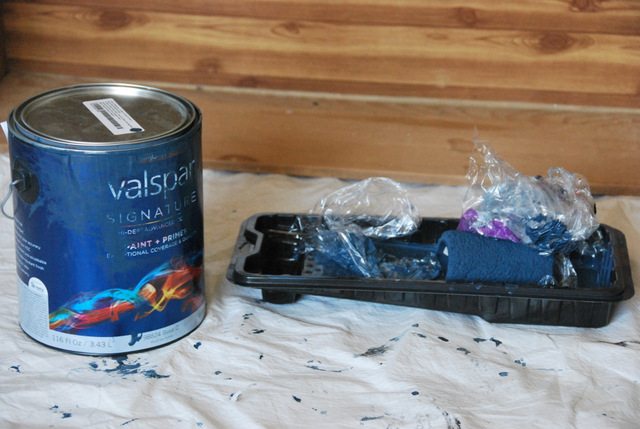 My mum painted it and in the end did 3 coats, with a light sanding between each. The glossiness of the paint did show some of the imperfections in the wood, which is a bit annoying. It's really only visible in certain bright light though, so it really isn't the end of the world. Not sure if I would use this paint again for a similar application, though..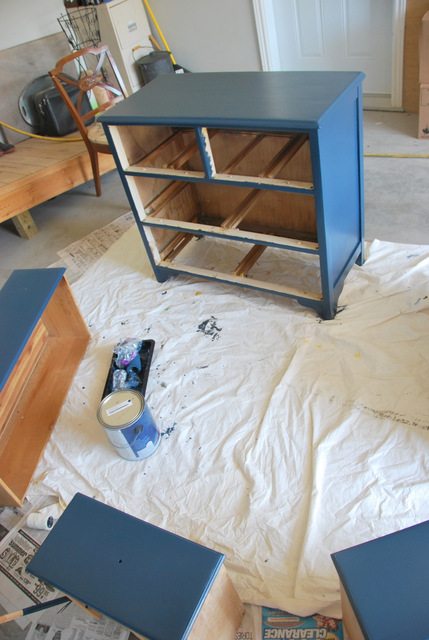 For the hardware, I wanted to go with brass. I am smitten with a navy + brass combo. Classic, don't you think?
I hit up Lee Valley Tools (my go-to place for hardware) and came across these small rectangular antique brass pulls ("A" in the link). They were $3.70 a piece, so it was under $30 for all six.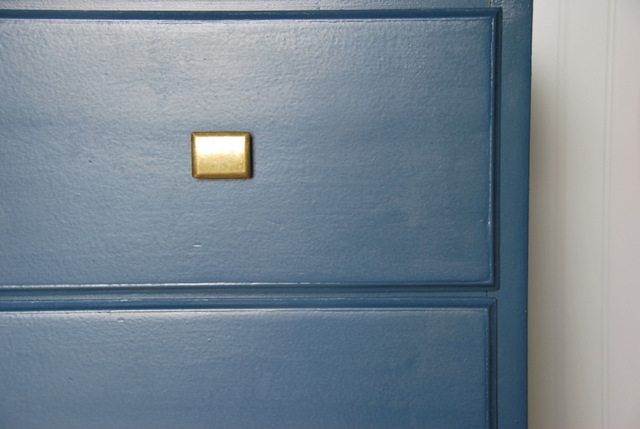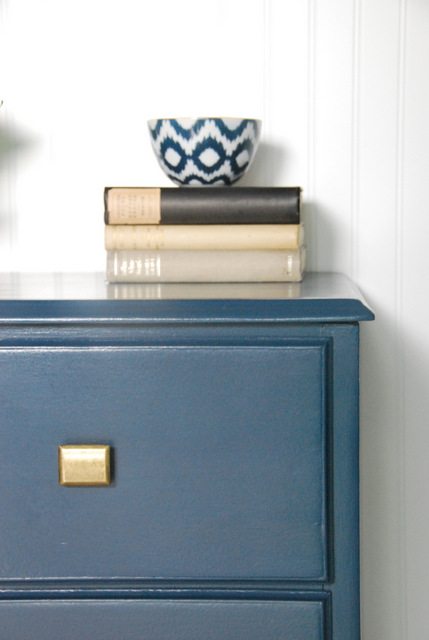 And here is the full dresser in all its navy + brass glory. This was when we first brought it into the bunkie (sneak peak at some of the other accessories!)…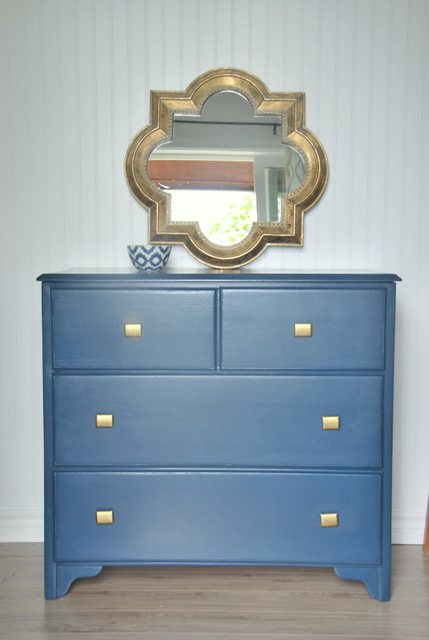 And once we hung the mirror and started to style it a little.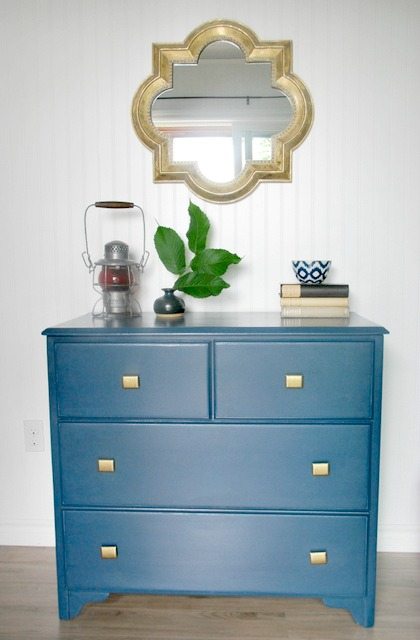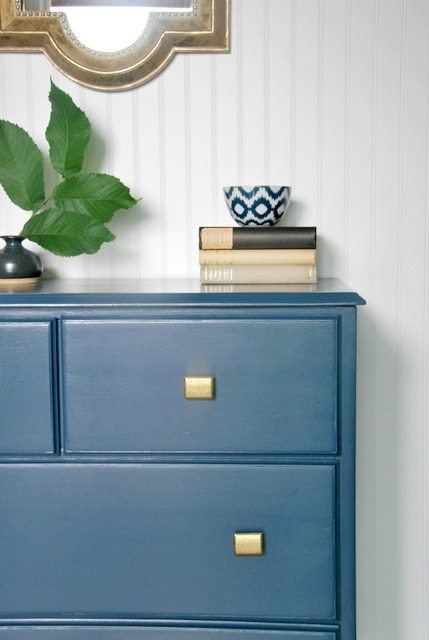 A little cottage chic, wouldn't you say? I know I still need to get to the actual bunk beds in the bunkie… but I need my Dad to chime in on that one as he was the one who did the building/assembling.
Have you guys been re-doing any furniture lately? Where do you go to get new hardware? Oh, and happy long weekend to my fellow Canadians. We're off for a girlfriends wedding today and tomorrow in Toronto, and then spending a night at a beautiful Inn in Prince Edward County on Sunday for our wedding anniversary. 3 nights without Maya – our longest stretch ever. We're like giddy teenagers over here.