For all you ladies who are doing your thing: building your businesses, parenting kiddos, in school, working the 9-5, being leaders, inspiring others, helping in your community, being kind, and just doing YOU. You are amazing. So… it's time to treat yo self. Or at least send this to your partner/friend/parent/whoever as your holiday wish list. Without further ado, my Gifts For Her 2016 edition.
*cough* Daniel, are you listening? *cough*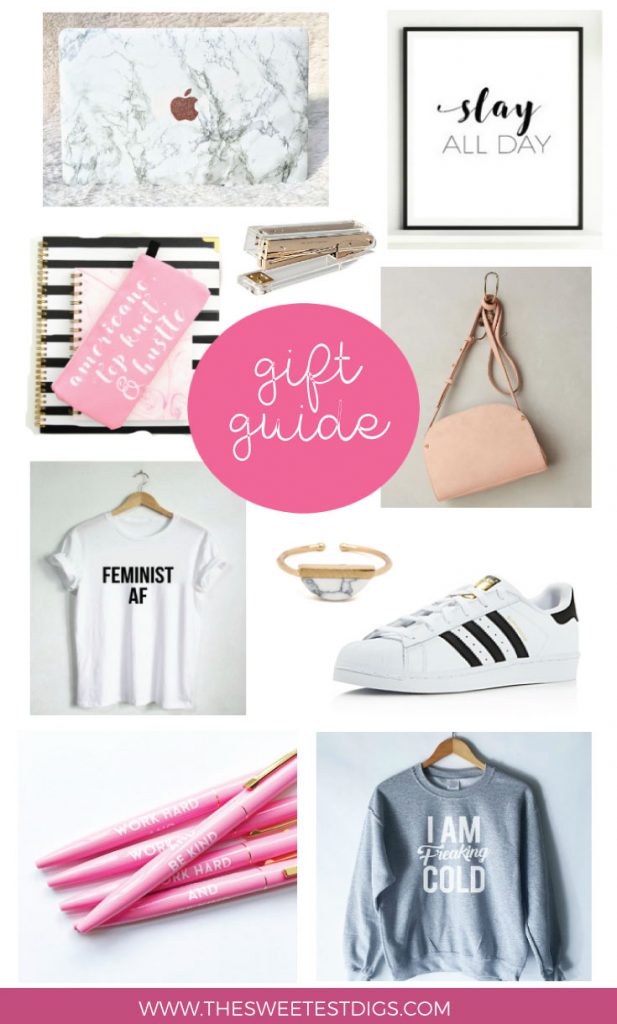 Adidas Sneakers. I have these and live in them. So comfortable – you can run all around town in them but still look cute.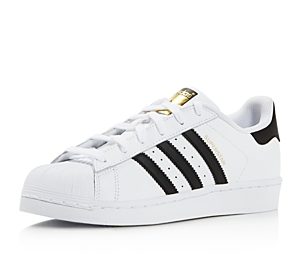 Marble and gold "Sundown Ring". I mean come on. How frigging gorgeous (and less than $20 – a steal!).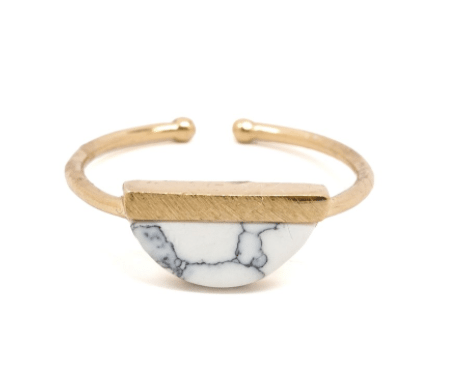 Gold and acrylic Kate Spade stapler. Glam up your desk with this beaut. There is also a matching tape dispenser.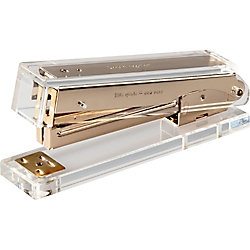 "Work Hard and Be Kind" pens in pink and gold. I LOVE these. And they are actually so much more practical than the quote pencils (which I still love… but realistically I use pens all-day-every-day).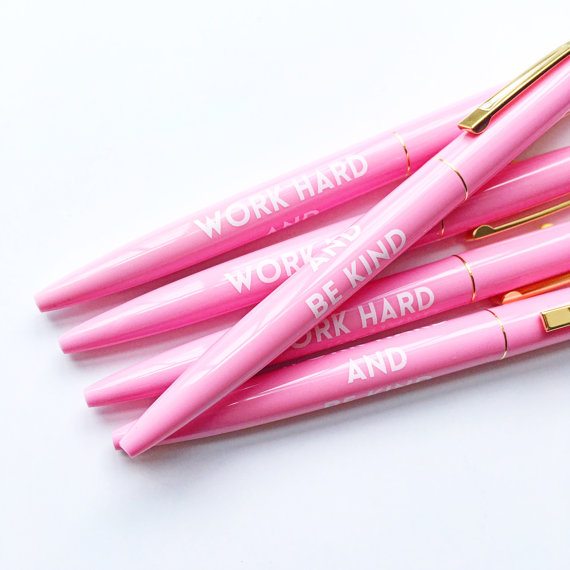 "I am freaking cold" sweatshirt (comes in gray, black, maroon). If you live somewhere with cold winters, I'm sure you'll appreciate this. I def want one – looks so cozy and the reviews are good!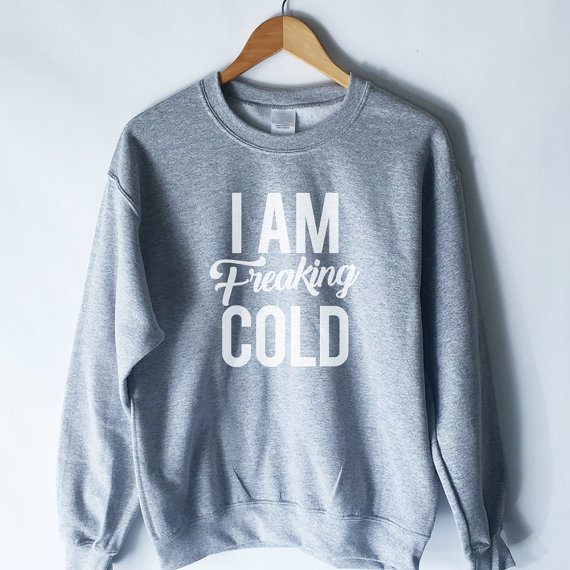 Marble Macbook hard case – This is a hard case versus just a skin. You can even choose what colour you want the glitter apple to be.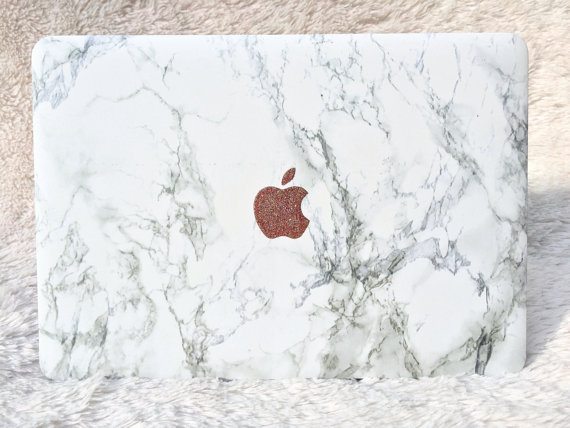 This one is a bit of a splurge, but how gorgeous is this cross body pink suede bag from Anthropologie? TO DIE FOR. Seriously you could wear this with some ripped jeans or a glam dress and it would still work. Versatile and chic.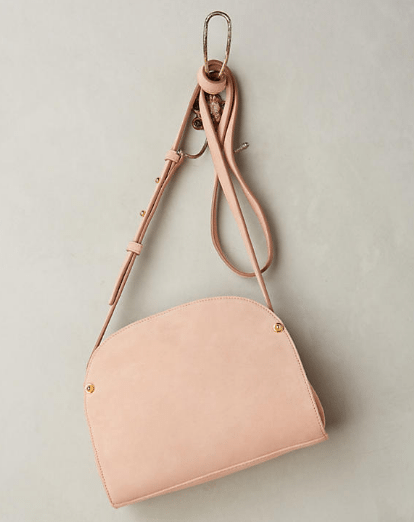 "She drinks more coffee than a Gilmore" mug. This one is from my own shop! Who else is binge watching Gilmore Girls before they launch the new episodes later this month?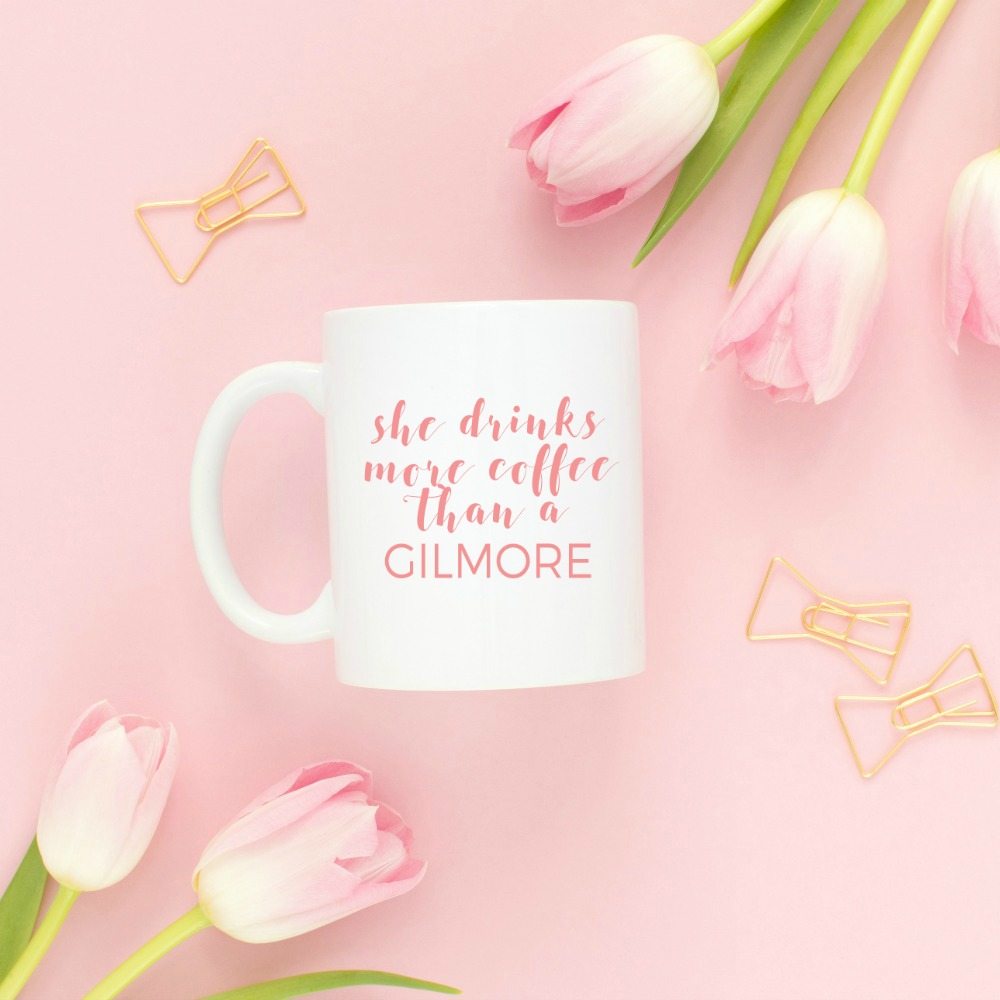 "Americano, Top Knot & Hustle" pencil case. The perfect desk accessory. Use it for your pens and pencils, as a makeup case, whatever.
"Slay all day" art print. Want to give your girlfriend a framed print? This one is perfect. Only $4.95 for the digital print and comes with instructions for printing at Staples (super easy to do!!).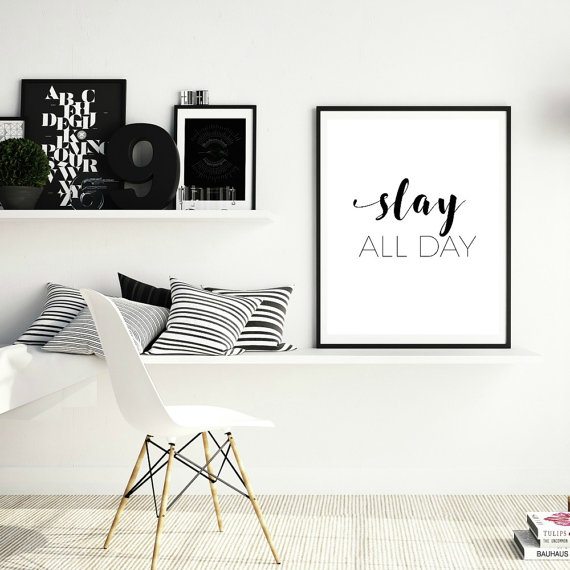 "Feminist AF" tee-shirt. Hell yes. I have BIG heart eyes for this tee. Especially after all the craziness that has been happening in the world as of late.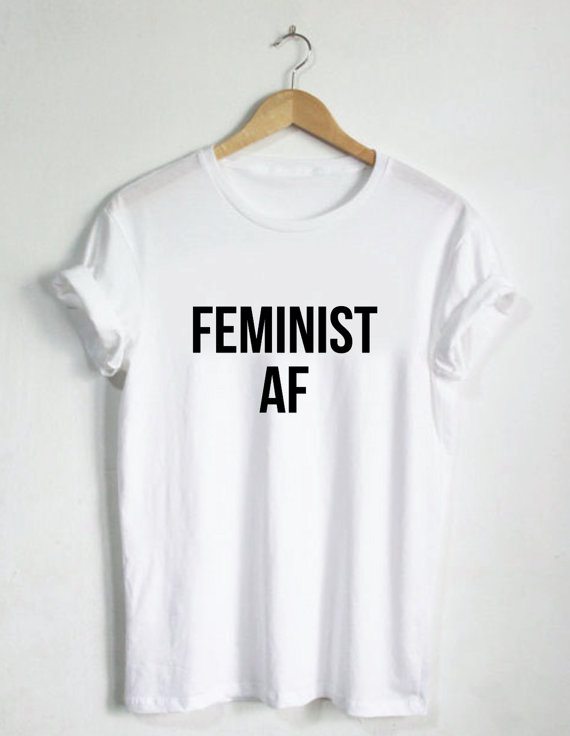 So that's a wrap. My go-to gifts for her for 2016.
What about you? Have anything on your wishlist?