So I have a pretty major announcement today.
I have officially launched a second website!
I'm not leaving THE SWEETEST DIGS behind… but I have done a re-organization that I hope is going to streamline everyone's experience (including my own!).
Here's the scoop:
When I started dabbling in the "business of blogging" stuff after giving a talk at Canada's blogging conference, BlogPodium, I didn't realize it would take off quite like it did. I also didn't realize that I would ADORE helping other bloggers launch and grow their blogging businesses. It has become such a passion of mine and I get so much joy out of it.
As that part of my blog grew, it started feeling more and more like I was trying to fit a square peg in a round hole.
I was trying to meld the home and DIY stuff with the blogging biz stuff. I kept telling myself that it was OK. That readers could pick and choose what they wanted to read. A bit of a "choose your own adventure" type of thing.
But as time went on, the two paths seem to deepen and it just kept not feeling right. I felt like I was boring the readers on my site who were interested in decorating with the blogging biz stuff, and vice versa.
I also found that mixing in the blogging biz stuff was messing with my stats and income. I want to be able to share my tried and true blogging strategies for a home and DIY blog – not a marketing blog. I see too many others sharing blog biz advice, but they are coming at it from the angle of a business blog, not a home blog. And there IS a difference. I wanted to stay true to my "roots".
So, that brings me here.
I'm breaking the two of them up.
I have launched www.GemmaBonhamCarter.com, which is going to be the new home for everything blogging biz related. You can head on over there to check out the spiffy new site.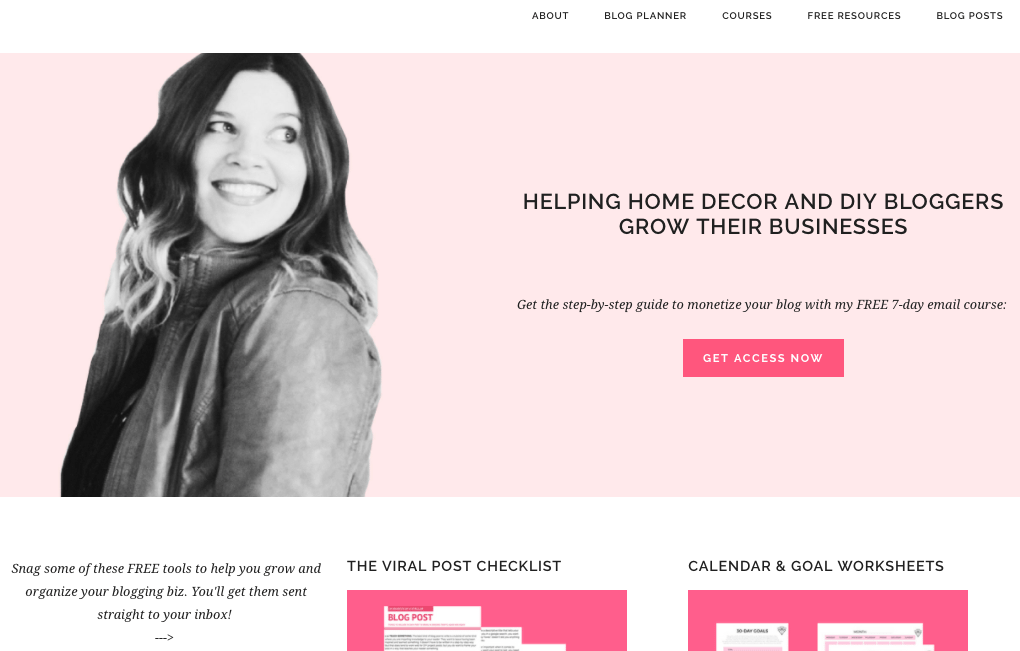 I have also done a re-haul of THE SWEETEST DIGS, which you can see here now. There are definitely still some wonky bits and pages that need filling out, but I'll be continuing to work away at this over the coming weeks. 
If you could just be patient as I smooth out the wrinkles, that would be stellar. Oh, and if you notice any links that don't work or other strange things, leave a comment about it so I know to add it to the "to-do" list!
So where do you go from here?
If you're interested in all things decorating, DIY, and life in general, then stay right here on THE SWEETEST DIGS. If want the exclusive and best of the best stuff, then be sure to subscribe to my email list (see the sign up box over on the right). 
Just interested in blogging biz? Then head on over to GemmaBonhamCarter.com and sign up for the email list.
Thanks so much for being a part of their journey with me. This whole blogging thing is definitely an adventure and I'm excited about this next stage. 
big xoxoxo!!