Have a girlboss in your life that you need to shop for? Or maybe you've been working hard all year and it's time to treat yo self?
There might just be something over in my Etsy Shop that is exactly what you've been looking for. I have rounded up my favourites at various price points below.
Under $10?
If you have a really small budget but still want to get something cute, how about an art print?
I love this 'Shine Bright' one.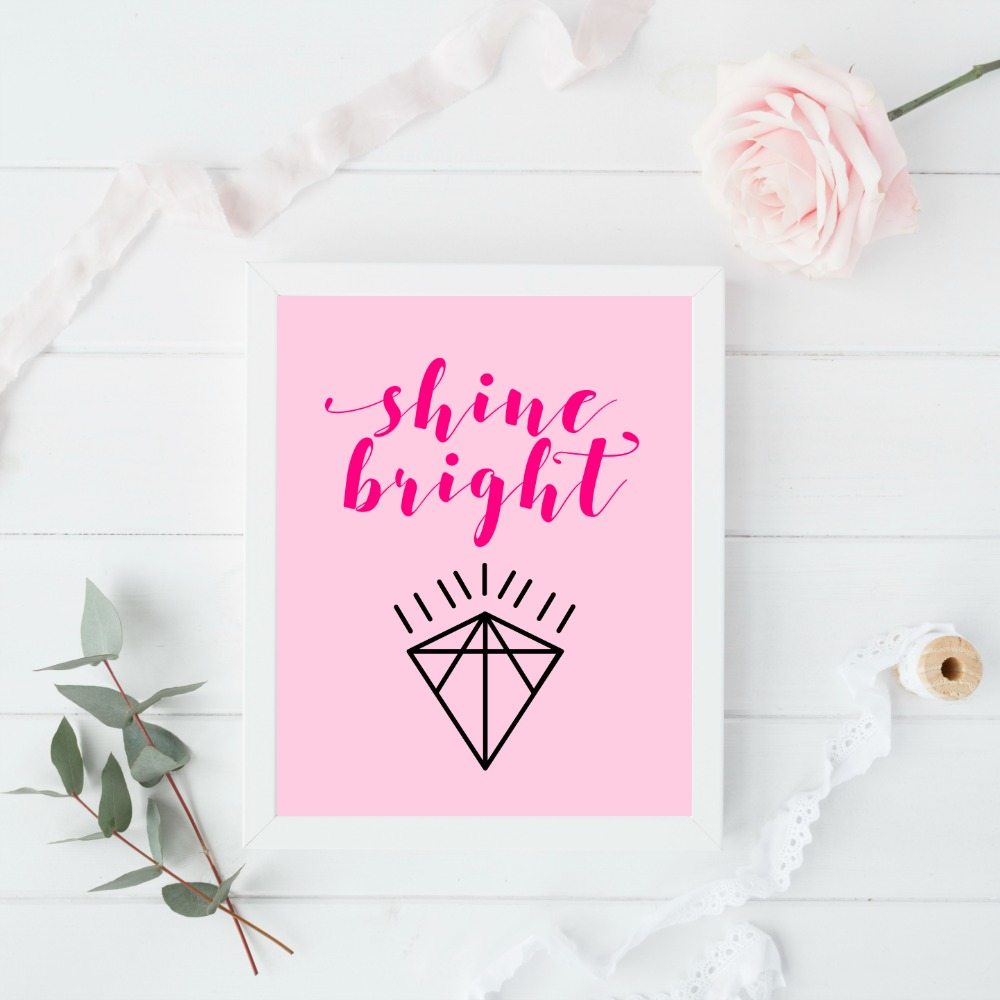 I sell these digitally, which means you can buy the art for less than $5. Then it's only a few dollars to get it printed (I send printing instructions with the art file, you don't need a printer at home!), and then you can grab a frame from the dollar store.
Boom.
Amazing and cute gift for under $10.
'Brunch so Hard'. I'm obsessed with the marble background of this one.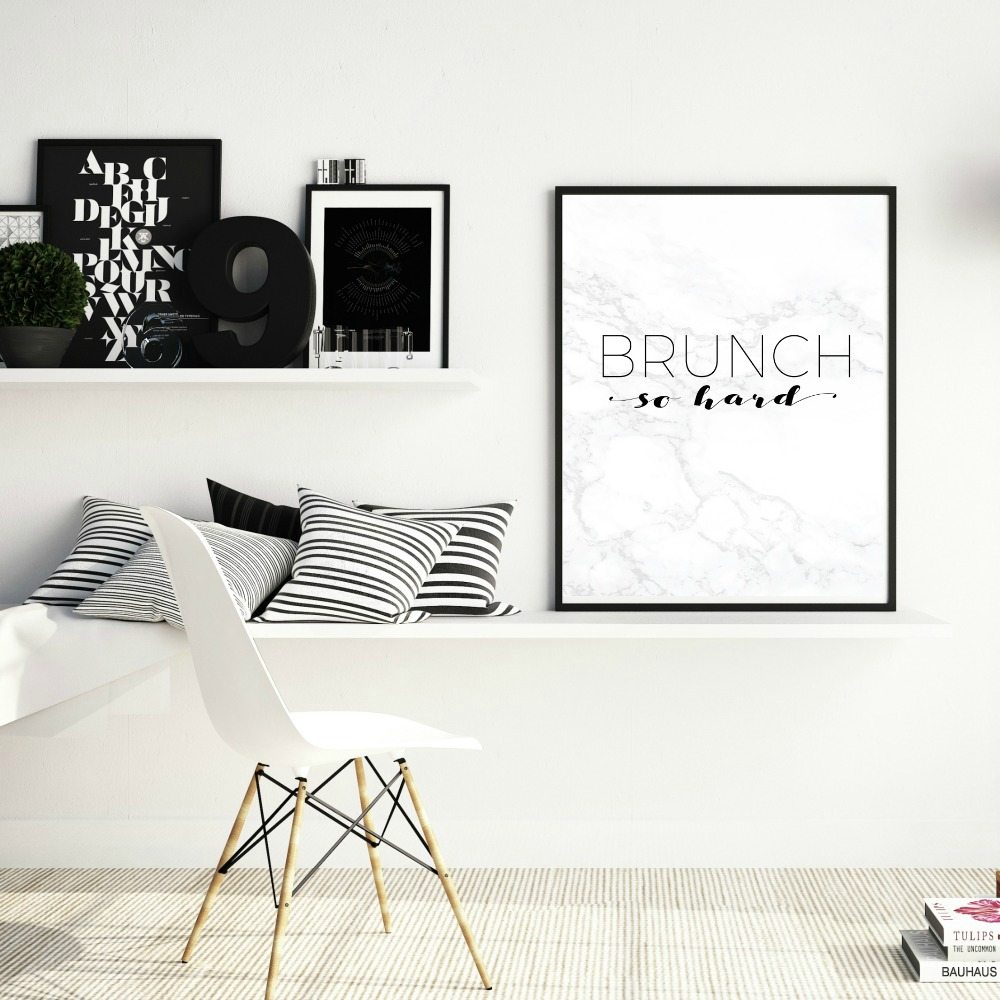 You can actually spy the 'Love actually is all around' print up in my own living room (bottom shelf on the right of my built-ins).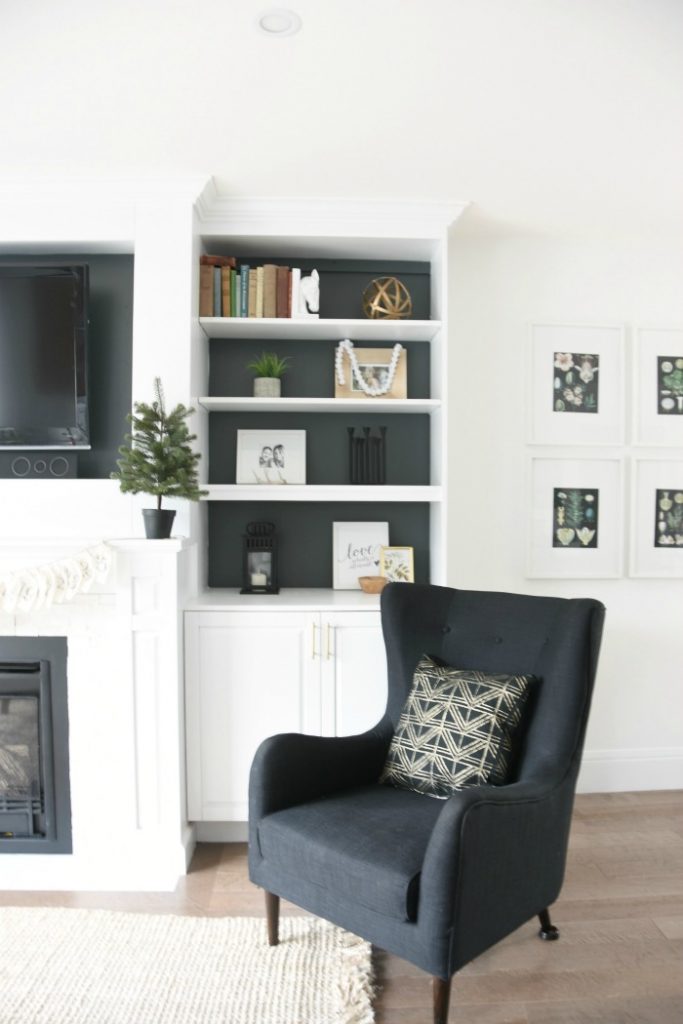 And the 'No Bad Vibes' print, styled beautifully over at Pastels and Pastries.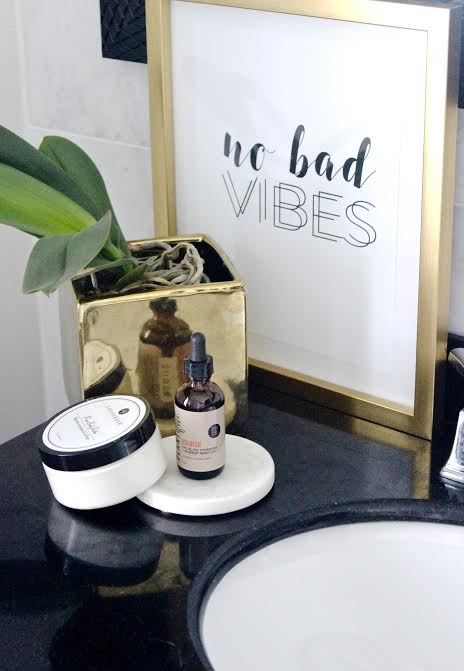 Under $20?
If you have a little more of a budget to spend, how about one of the super sweet pouches? They can be used as pencil cases, makeup pouches, a catch-all in your purse, whatever.
The 'Everyday I'm Hustlin' is a bestseller.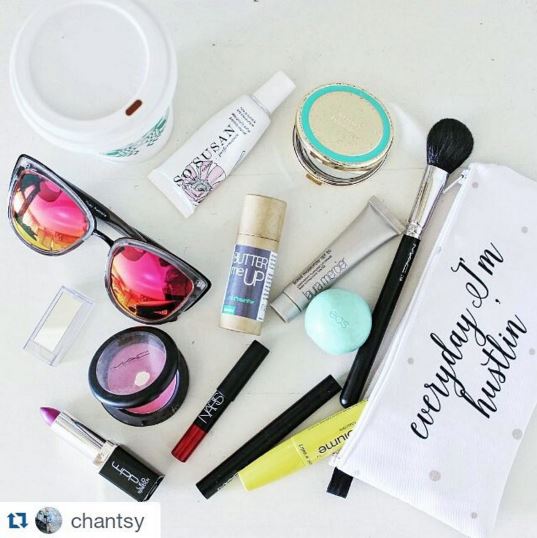 All of them have fun sayings on the front and then cute patterns on the back. Zipper enclosure and lined with canvas, they are really sturdy.
Hey, girlboss.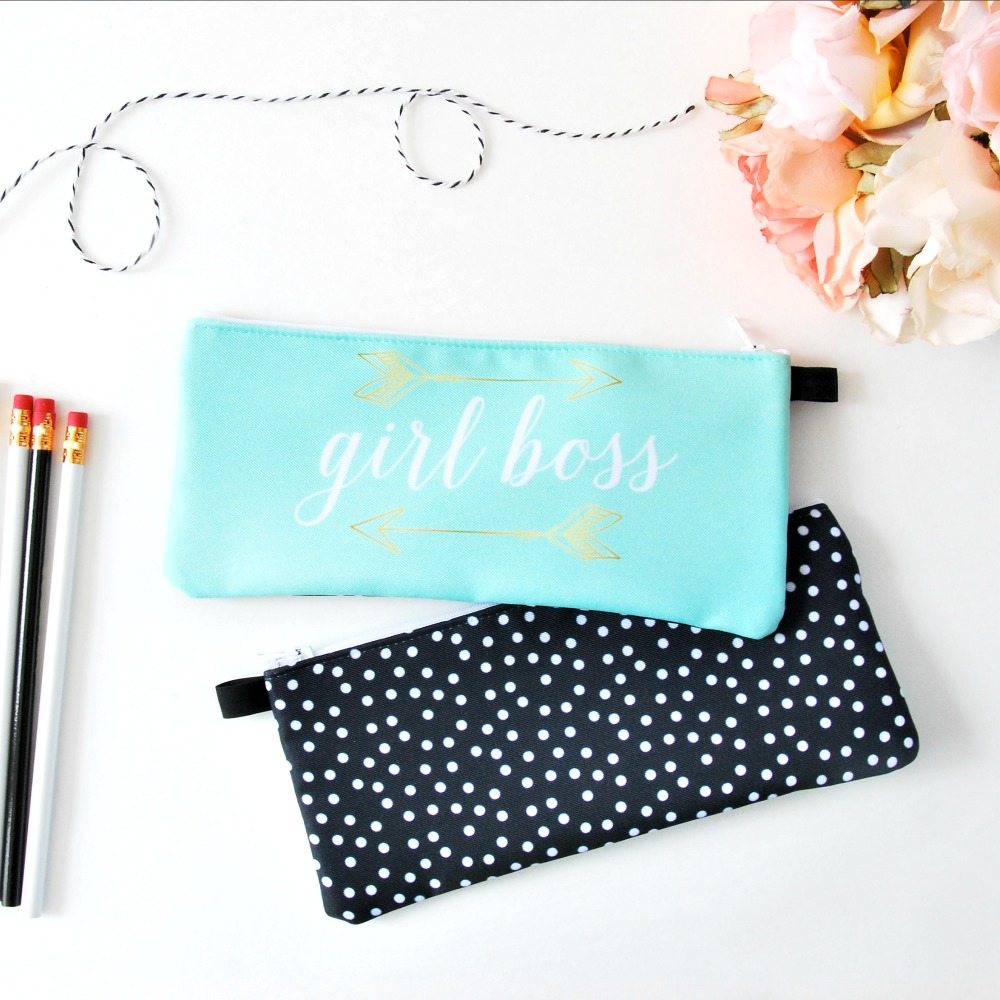 Also under $20 are my line of mugs. They are dishwasher-safe, 11 oz mugs that all have sayings that may resonate perfectly with that certain someone you're shopping for.
The Gilmore girls fan? [buy the mug here]
The flea market junkie? [buy the mug here]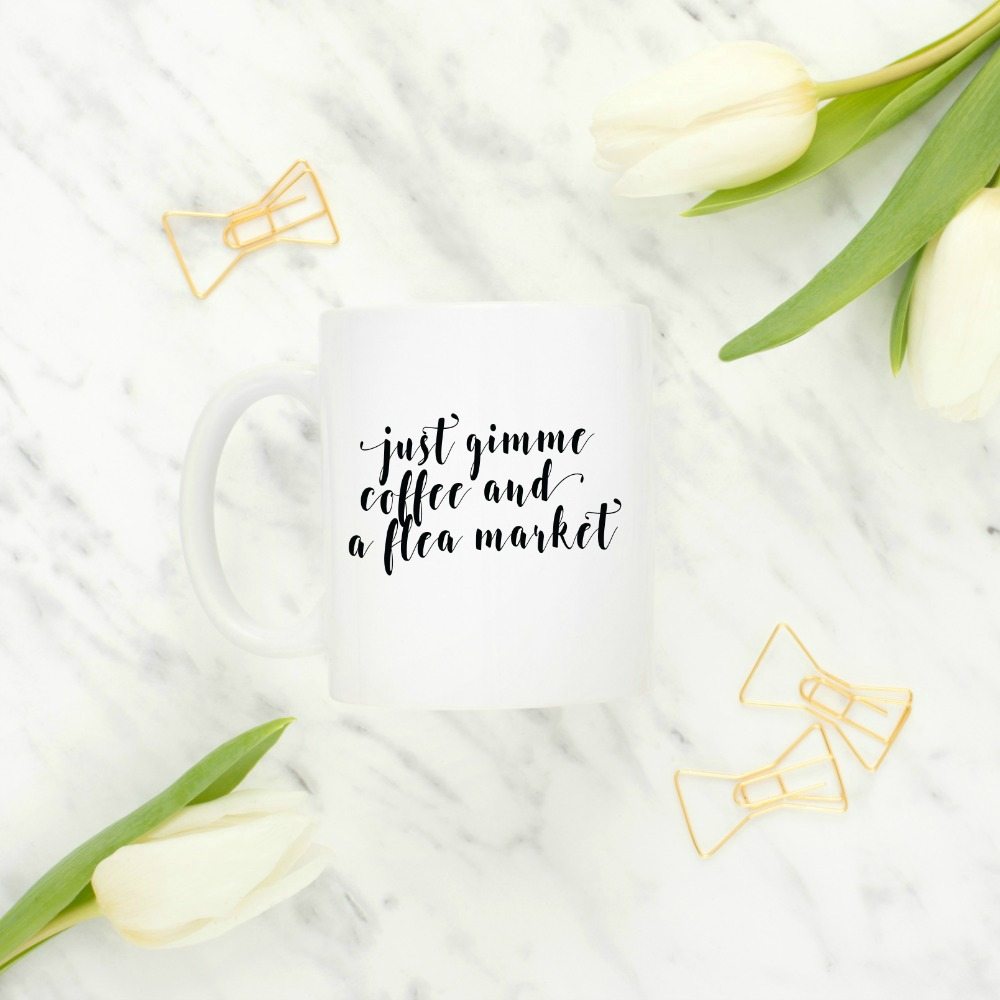 The go-getter? [buy the mug here]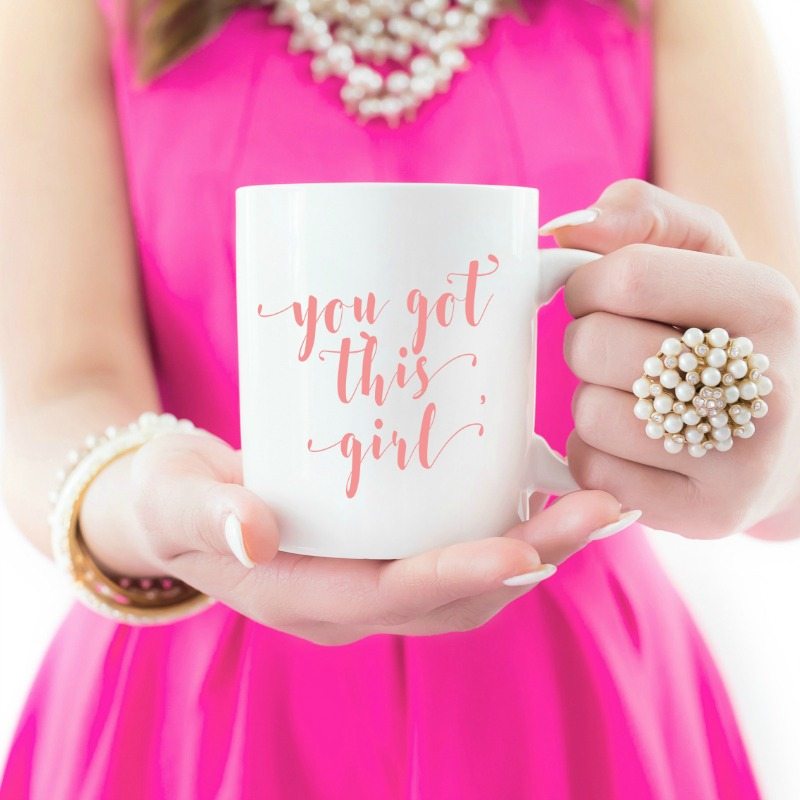 I use mine every single day! Lord knows with these two little kiddos of mine and my BIG biz dreams, mama needs a lot of coffee!
Under $40?
Lastly, the line of pillows in my etsy shop is another great gift option. These pillows are made out of a gorgeous velveteen fabric… honestly they are the softest pillows I have EVER touched.
They have zipper enclosures and can be thrown in the wash on cold.
The popsicles pillow is my long-time fave. Brings some life and colour to any space. You can see it here, styled by Ashley Izsak.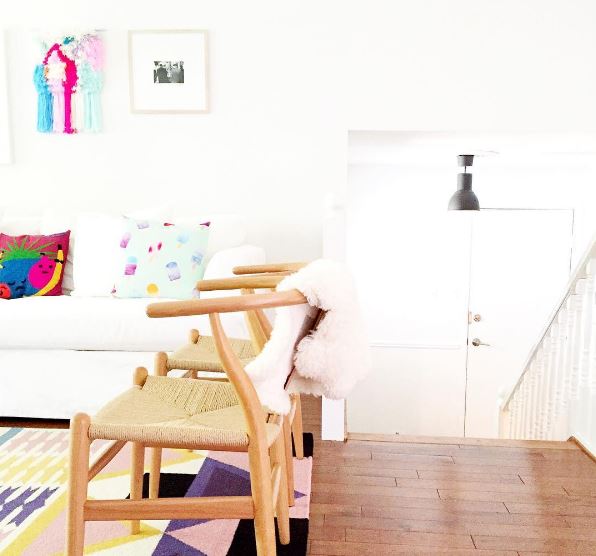 I also love the "do epic shit" pillow. A good one for any boss's home office!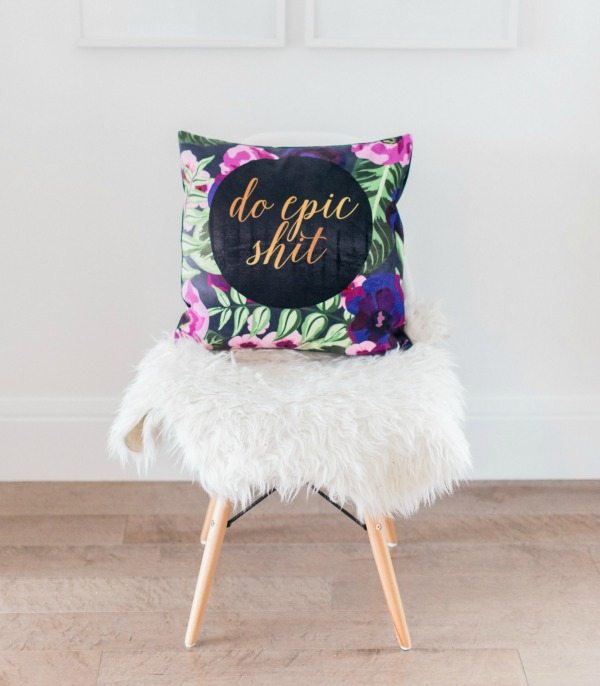 Or if you are a tea-drinking book lover, then this turquoise one might just be calling your name.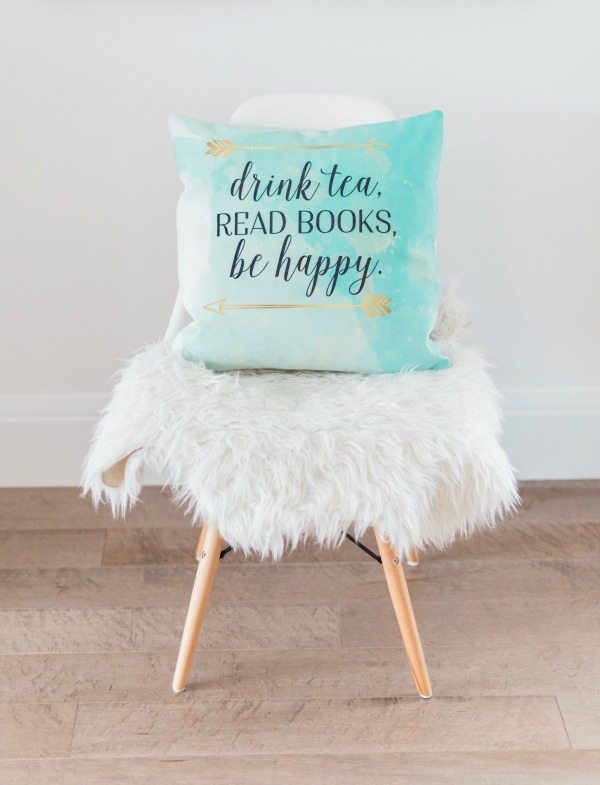 See?! Gift options at every budget.
Head on over to the shop to check out the whole collection!