I have been working on two bathrooms for some design clients recently (more on those to come later!), and it has had me in major bathroom-inspiration mode. Without a doubt my go-to tile of choice in bathrooms is always carrara marble. It's just a classic, right? If you don't have the budget for marble though, or just need a bathroom refresh, adding in some simple marble bathroom accessories can give your space some serious style cred.
I rounded up my faves out on the market right now.
And bonus? 11 out of 15 of these items are LESS than $30 (and nothing is over $60).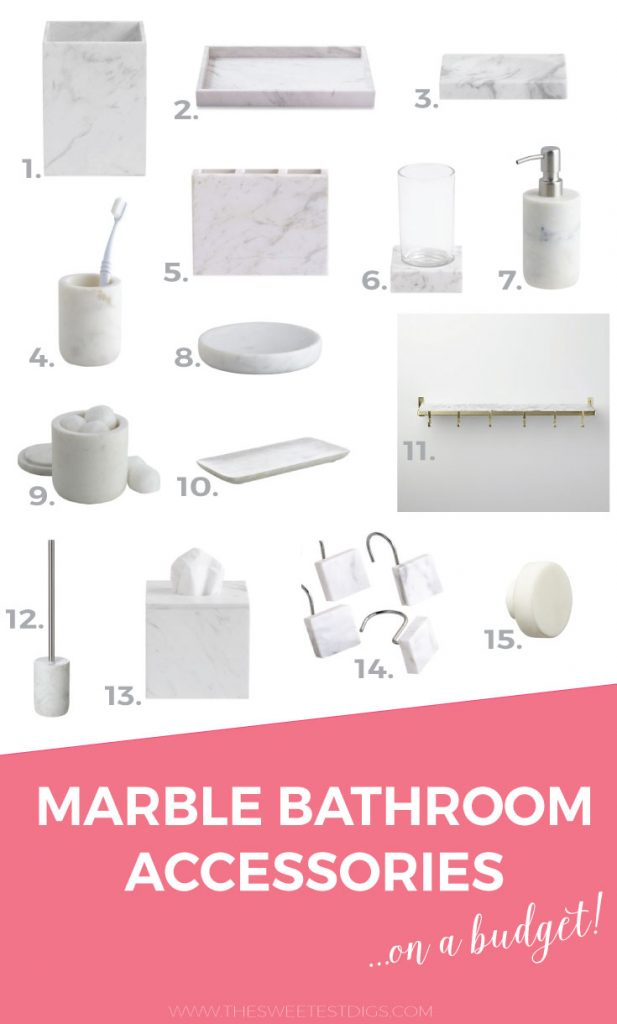 1/ wastebasket ($59.99)       2/ vanity tray ($49.99) – There is also a smaller version for $10 less       3/ square soap dish ($16.99)                        4/ toothbrush cup ($10.95)   5/ square toothbrush holder ($19.99)  6/ tumbler holder ($16.99)   7/ marble soap pump ($19.95)   8/ soap dish ($9.95)   9/ canister ($16.95)    10/ tank tray ($24.95)   11/ marble and brass wall shelf ($50.95)   12/ toilet brush ($29.95)   13/ tissue box cover ($39.99)     14/ shower curtain hooks ($29.99)    15/ drawer pulls ($6.95)
Most of these come from two main collections.
The first are these more rounded marble bathroom accessories from CB2. I love how thick the stone is in this collection. You can tell that they are heavy, good pieces.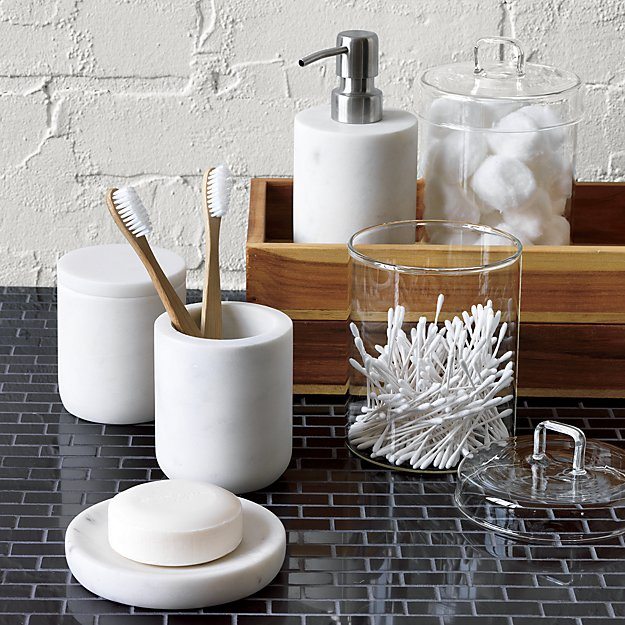 And then the second collection is from Bed, Bath & Beyond, and has more squared off look with more pronounced gray veining.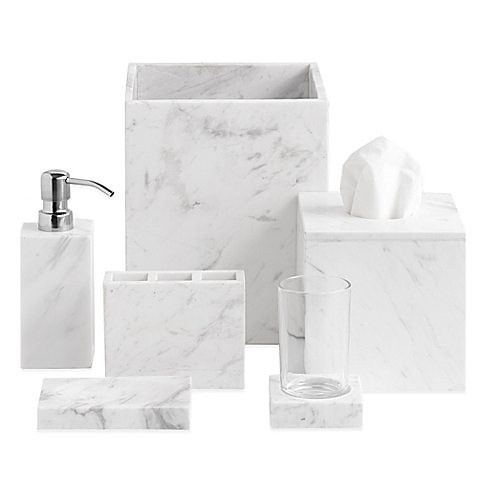 The two collections are pretty similarly priced, so it's just a matter of which style would suit your bathroom better. They are gorgeous, hey?
And then during my searching I also came across this wall shelf. How amazing is the brass and marble combo? I'm pretty much in heaven. I'm thinking about getting this to go above the toilet in our master bath (when we finnnallly get around to finishing it!).
If it doesn't suit your bathroom, maybe you could even use it in your kitchen?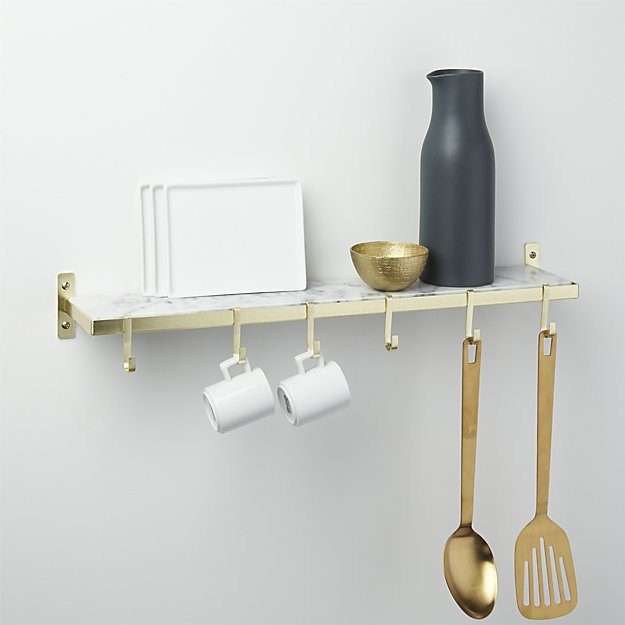 I'm also definitely going to grab a few of these marble drawer pulls. Switching out your vanity hardware for these is just like instant luxe on the cheap (a set of 4 would only be $28).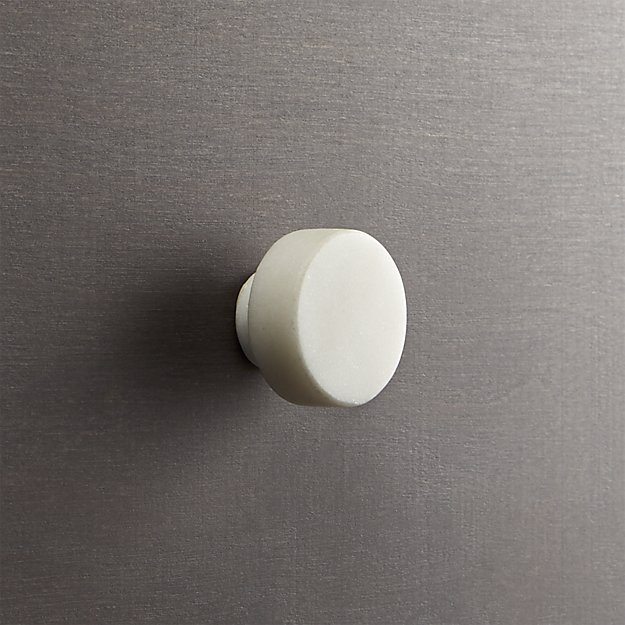 What do you guys think?
Are you slightly obsessed with classic carrara marble like I am?