A few nights ago I went to the book launch for Holly Becker's new book, Decorate, at the iconic Liberty store in London.
I'm sure you know Holly — she is the writer of the beautiful and hugely successful blog Decor8. She has an amazing eye and anything she styles is goooorgeous. The launch was really fun — Holly and a few other contributors gave a brief run-down of a table they had styled for the event and then it was book signing/mingle time.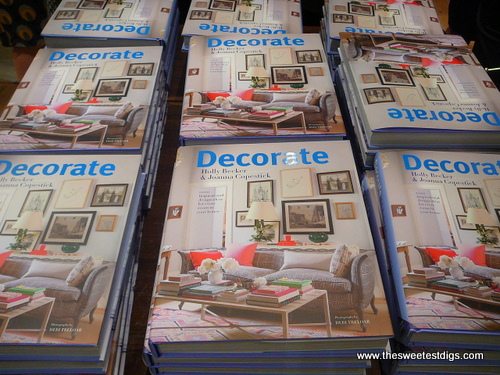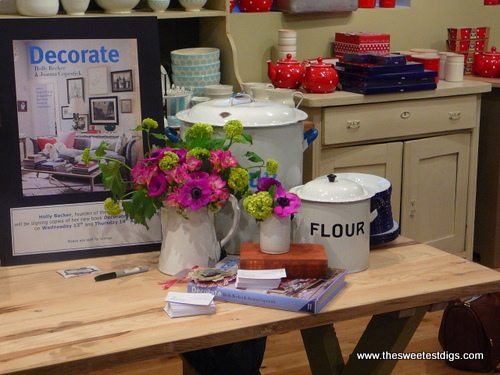 Of course I was a total nerd and asked to get my picture taken with Holly. Yep, I was THAT person. You can tell from my uber-grin that I was pretty excited.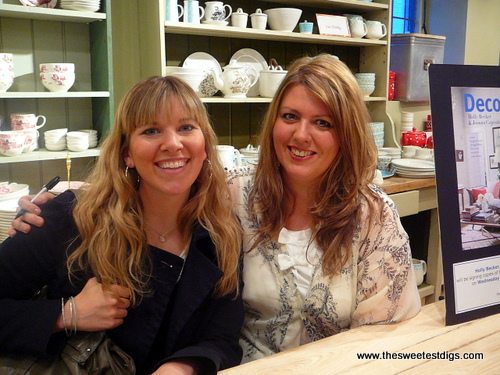 The table they had designed was whimsical, colourful and just lovely. Perfect for a spring party.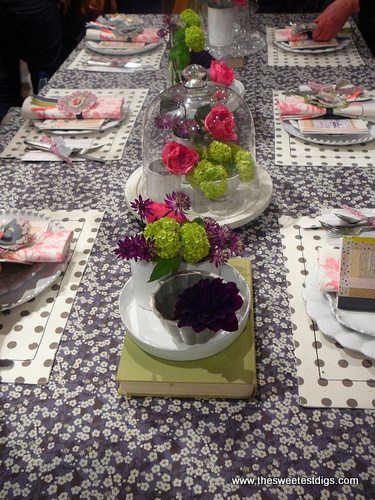 They used a bunch of different fabrics, but made sure that there was a bit of grey in each one to tie the whole thing together. I don't know if you can tell, but they also used a strip of fabric to tie the knife and fork together — a great way to use your scrap pieces.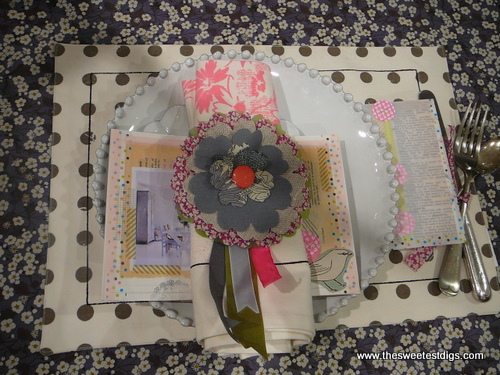 See how they used some old books on the table to add height to one of the trays with flowers? That's a great way of getting various heights among your centerpieces, which adds interest to the table. But don't put out your fave reads just in case someone is a little clumsy (ahem.. usually me) and spills their drink!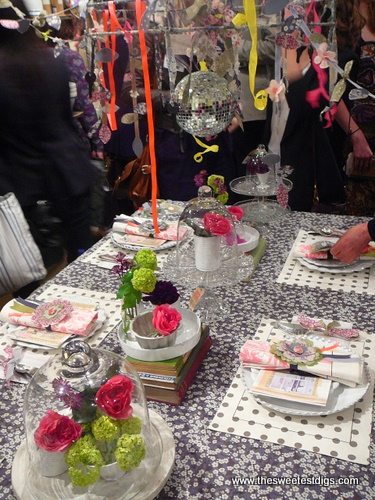 See these white little vases below? You could totally DIY a version yourself using a tin (say from a can of soup). Peel off the label, rinse it off, spray paint it white, and voila. So cute, right?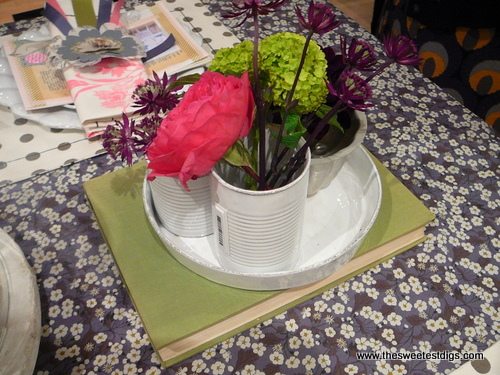 It was a fab evening. And Holly's book is so beautiful. It's not just a series of pretty pictures but actual lessons that you can apply to your own home. Useful AND beautiful. Get your own copy here: Decorate. Thanks Holly for the great evening!