[A reminder: I'm participating in the 'One Room Challenge' (ORC), hosted by Linda from Calling It Home, that challenges home and design bloggers to make over a room in their house from start to finish in 6 weeks. We have decided to tackle our master bedroom. Here's what you missed: The Before and Design plans, Painting Furniture and Doors, and Big Art with Engineer Prints.]
This post is brought to you in collaboration with Wayfair. All opinions are my own.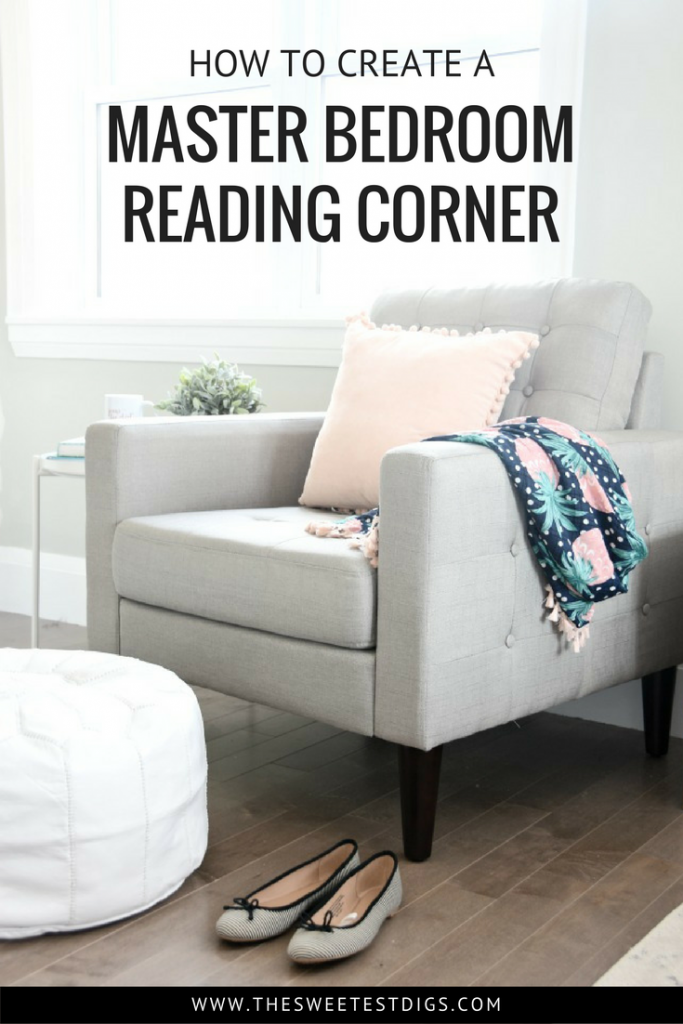 Our master bedroom is long and narrow, and it created this dead zone of space between the bed and the wall where my hubby Dan's closet is. I had always hoped to create a reading corner in this space but kept putting that project on the back-burner while we attended to other spots in our house.
Here's a shot of the bedroom before. See what I mean? I had put a stand-in chair into that "dead zone" spot a few weeks before we started the makeover, just to make sure there was going to be sufficient room for something on that scale (or bigger).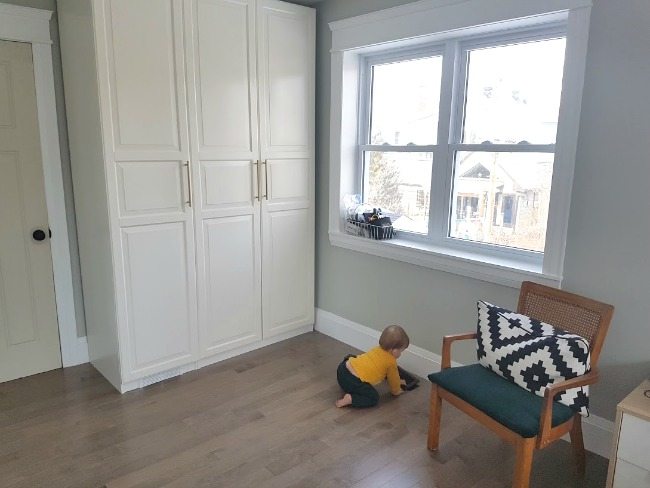 Well, the One Room Challenge was exactly the push I needed to finally deck out this mama-zone.
It doesn't take much to put together a cozy nook like this. Here's the formula: A really comfortable chair + throw pillow and blanket + side table + pouf + rug.
Didn't it come out nicely? Is it kind of making you want to grab a cuppa coffee and a good book? I know exactly where I'll be escaping to come naptime on the weekend.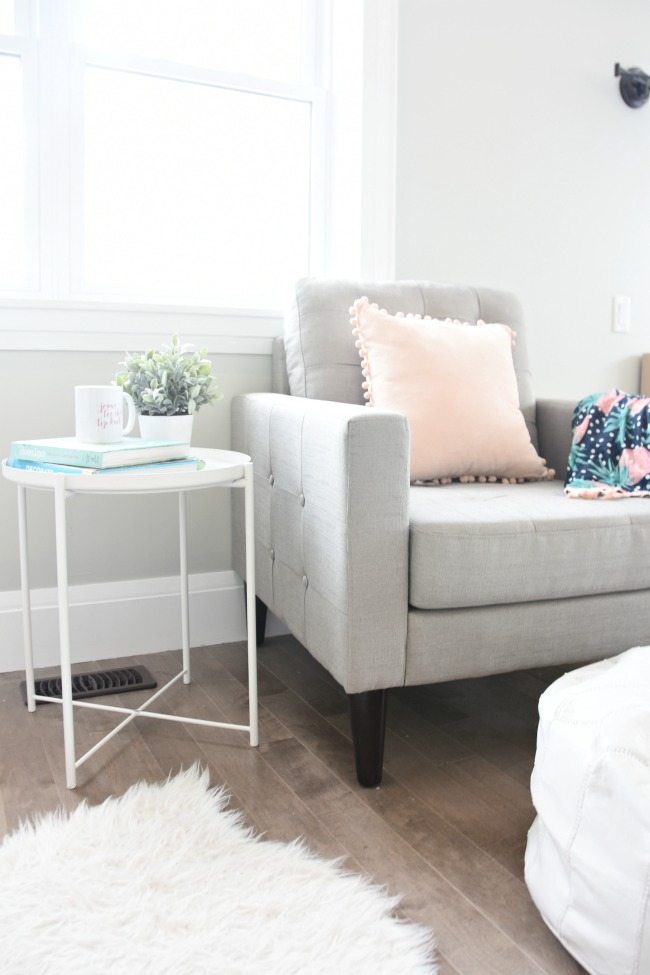 The chair I ordered is the Amore Tufted Buttons Arm Chair from Wayfair. I love the square profile and tufting, plus the gray was just the right colour.
I had looked at more sculptural chairs, but in the end knew that this one would be way more comfortable. And boy, is it ever! You sink into it, and with the pouf on the ground for your feet, it creates a super chill spot.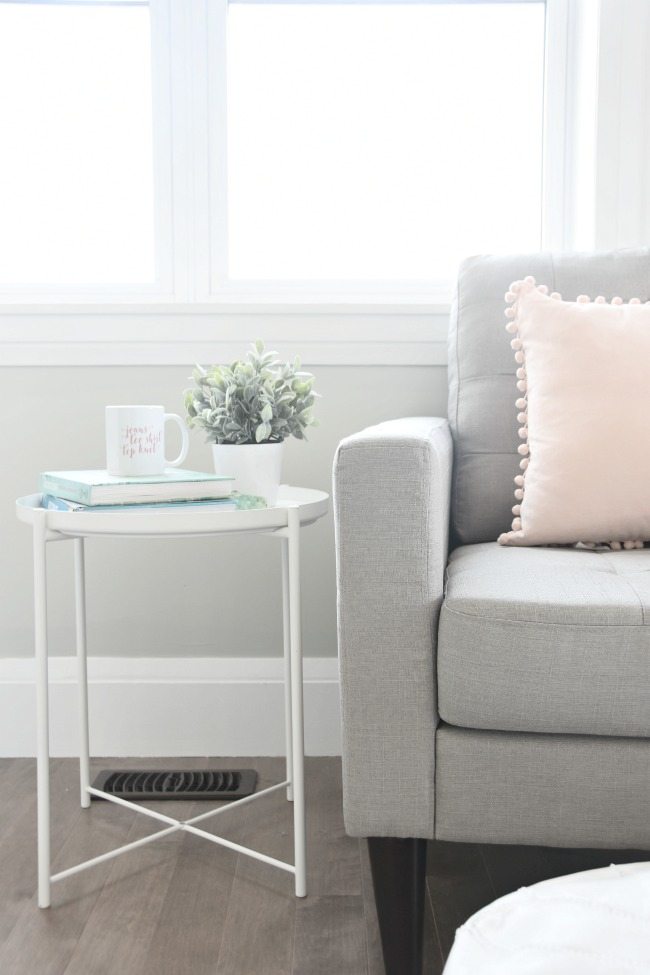 I grabbed the Gladom side table from IKEA. Simple, white, not heavy looking, and the top even comes off as a tray. It means I can go load up with a tea and snacks, then bring the tray up to my reading zone. How sophisticated is that?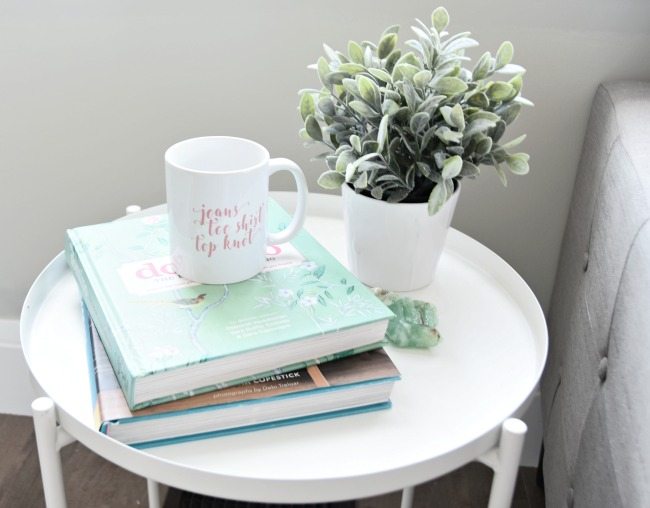 [Sources: Jeans, Tee Shirt, Top Knot' Mug // Domino Book // Decorate Book // similar – and cuter – Faux Plant]
Throw pillows and blankets are necessities for any sitting area. They add the texture, pattern, and interest.
This sweet pink pillow, the Urban Loft Pompom throw pillow, is even cuter in person than it looks in the photos. I have a feeling it may travel all around the house- I love it so much!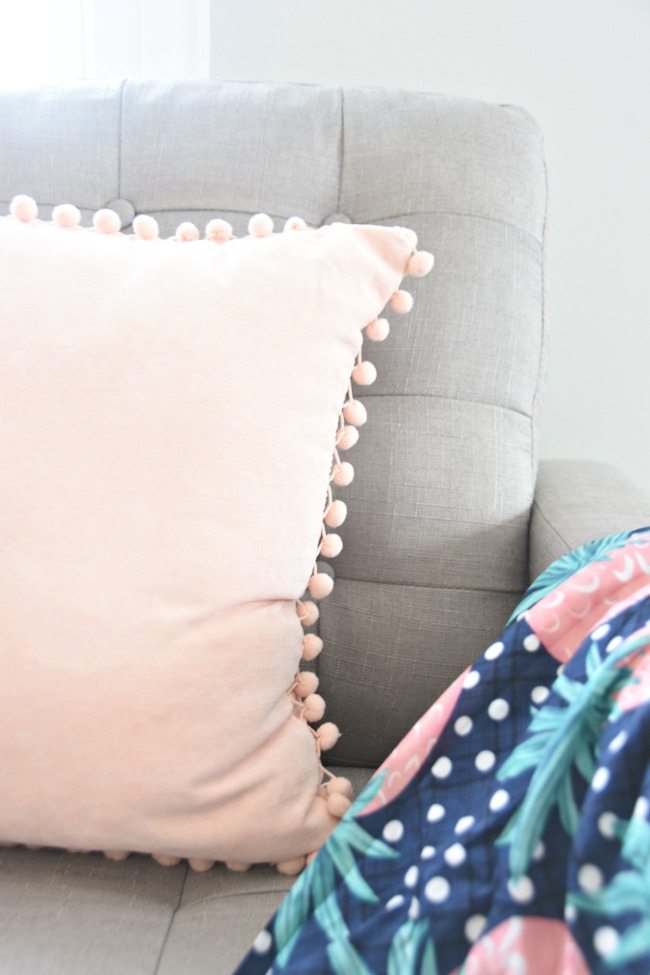 And the white leather pouf is TO DIE FOR. It's the Alinda Moroccan Pouf, and I have had it in my Wayfair shopping cart for ages and FINALLY pulled the trigger.
Leather morrocan poufs can be crazy expensive, but this one comes un-stuffed, making it a lot more affordable. I stuffed mine with old sheets and pillowcases. It's genuine leather and the quality is excellent.
It's such a versatile piece. I have two more in my cart for our living room!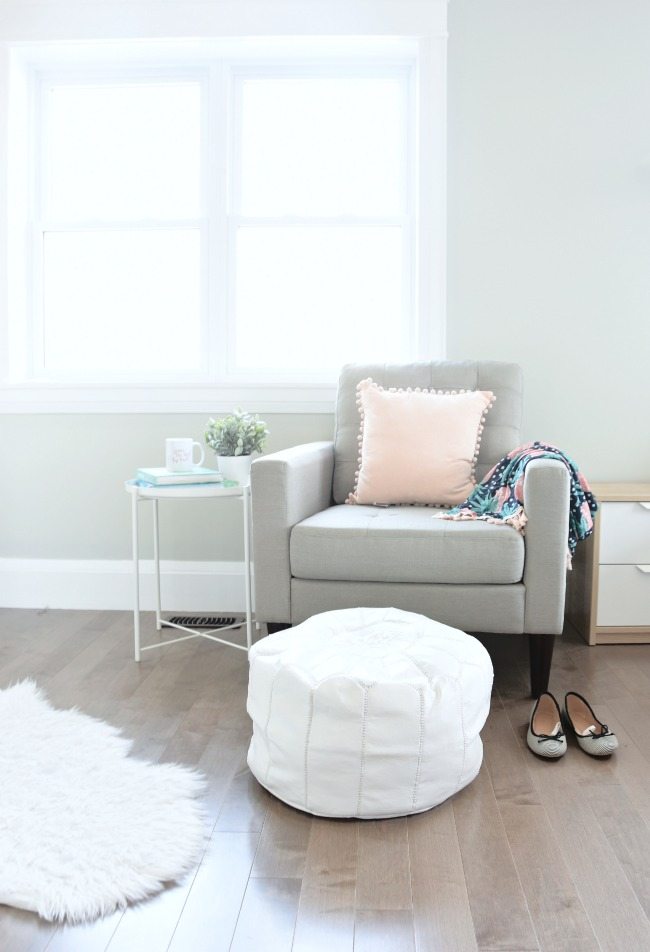 That's it for this reading nook.
Next up for the One Room Challenge is to finish off our Pax wardrobe customization and painting. You should see my painting setup in our garage right now! Wish me luck.
Shop the Look: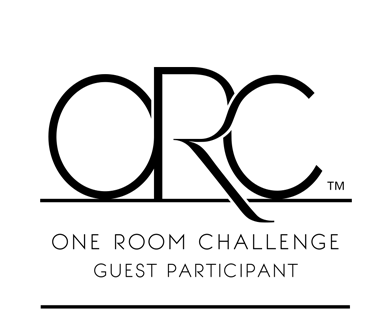 Don't forget to check out all the other makeovers that are happening as part of the One Room Challenge! And come on back here next week to see what we do next in this master bedroom makeover.

This post has been sponsored by Wayfair.