If you have been reading this blog for a while, you will know that I love photobooks.
Do you guys have "baby books" that your parents did for you? Or maybe you have done them for your kids?
Well, I haven't done one of these for Maya as I knew I wanted to do a baby's first year photobook for her instead. I keep a journal with funny things she does and milestones, but this was the spot for all of the photos we have been snapping since last August (which you know for a new parent is A LOT).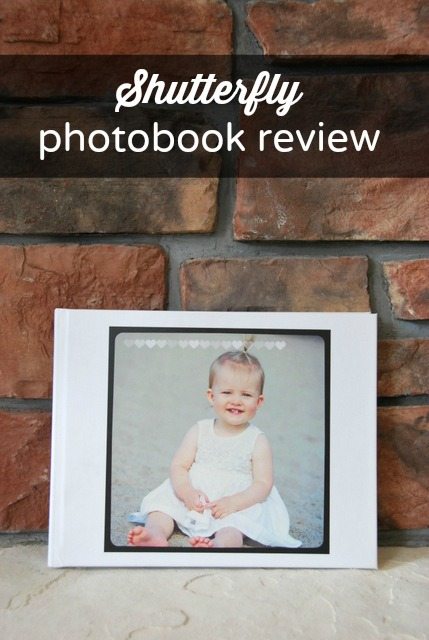 I used Shutterfly for my pregnancy photobook (see that here) and was so impressed with not only the quality of the book and ease of using their software, but I loved the design templates.
I went through the ones that they have for baby books, and fell in love with the 'Hello World' design. I found the designs to be modern and clean – nothing too frilly. And the great thing about their designs is that you only use what you want. You can have really basic pages just with photos, and then mix it up with their templates.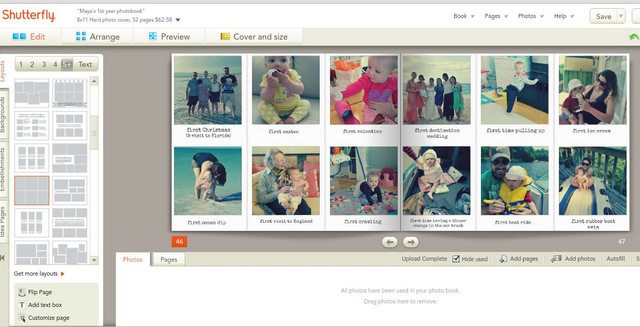 If you are making a photobook with a lot of photos that go in a chronological order of some kind, here is a tip. The longest part can be choosing your photos – I copy/paste them into folders by month. Then, when I am making my book, I upload the photos one month at a time. I upload that month, create all the pages, then no photos are left in the photo tab, and then upload the next round. That way you don't have like 100+ photos in the photo tab and you are scrolling through trying to figure out what should come first, what to collage on a page together, etc.
As usual, the book arrived quickly and packaged carefully.
It is lovely. I have flipped through it at least a dozen times already. Even Maya pointed to the photos of her and squealed (I always wonder if she recognizes herself, or just thinks it's some cute baby?! Ha).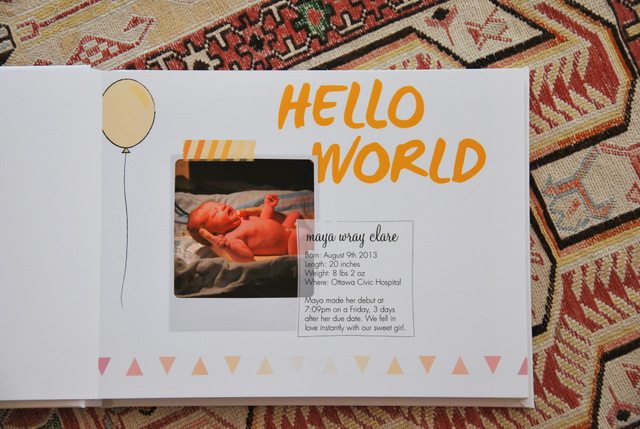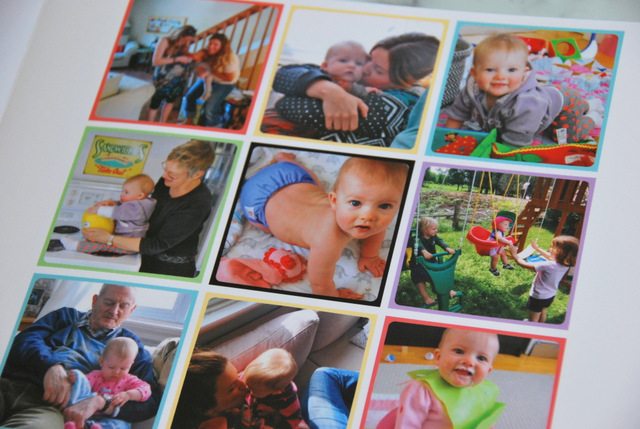 I really like that you can put text on the spine of the book, and add photos to the back cover.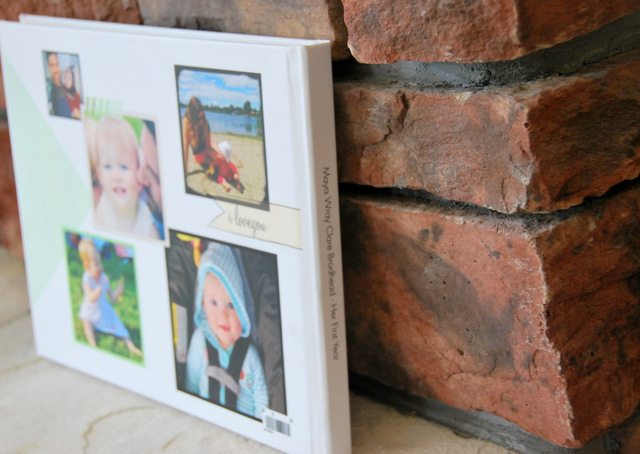 Remember my monthly Maya photoshoots?
Well, I was able to fit them all onto two pages here. I *love* it. It is so sweet to see how she grew over the year.
I feel like each month captured her funny facial expressions, long limbs, and look at that last one… practically running!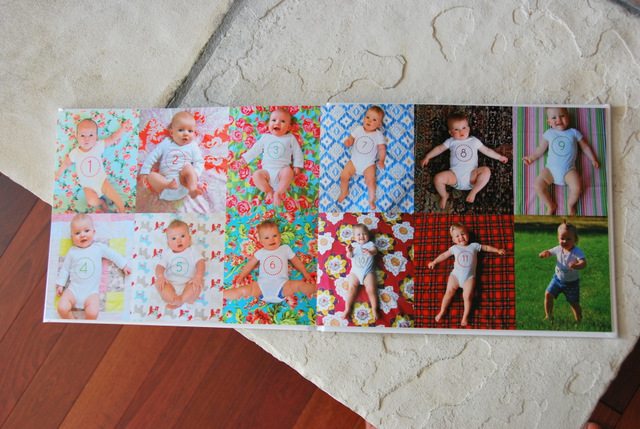 For the first time ever, I upgraded to the "lay flat" pages. It means that when you open the book the pages lay perfectly flat rather than bending from the spine. I have to admit, it's pretty great. And I feel like the book might stand up better over the years with this feature, too.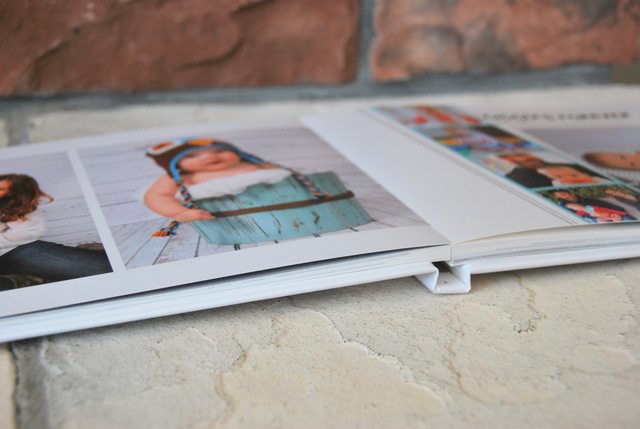 All of those "firsts" photos that I had prepared for Maya's birthday party (see that here), I uploaded onto a few pages at the end of the book.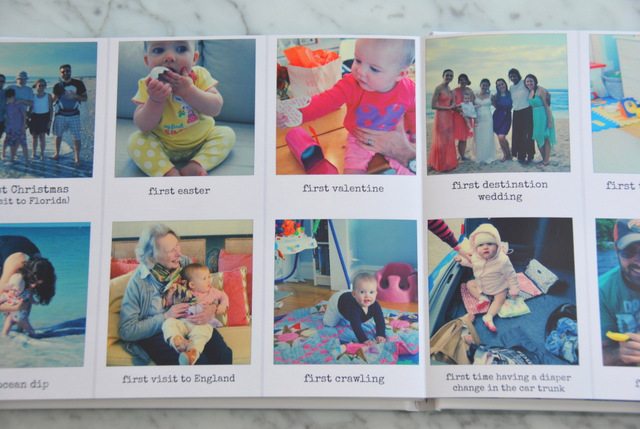 And I always like to have some pages that are just one full photo. They are really pretty stunning all blown up like that.
I used the photos from our 2 family photoshoots that we have had since she was born as I knew the quality of the photos was really good.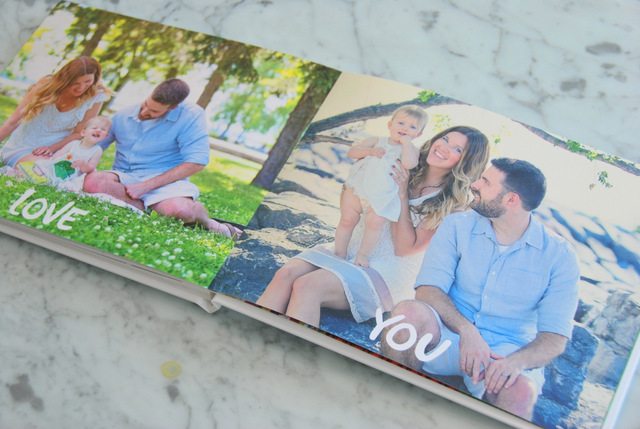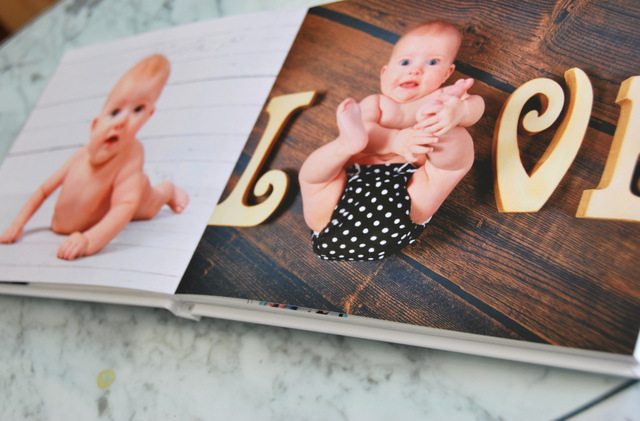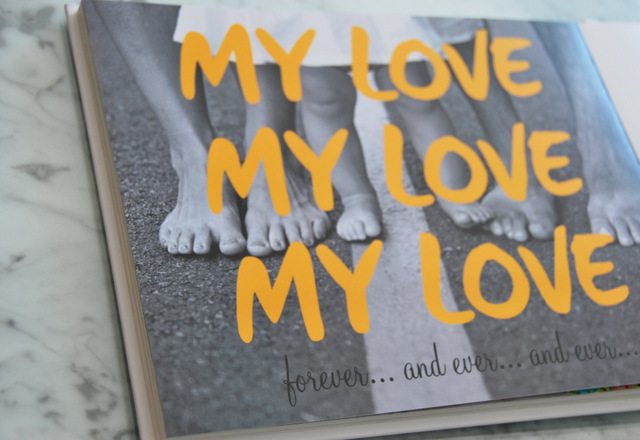 A bit of a love theme going on…!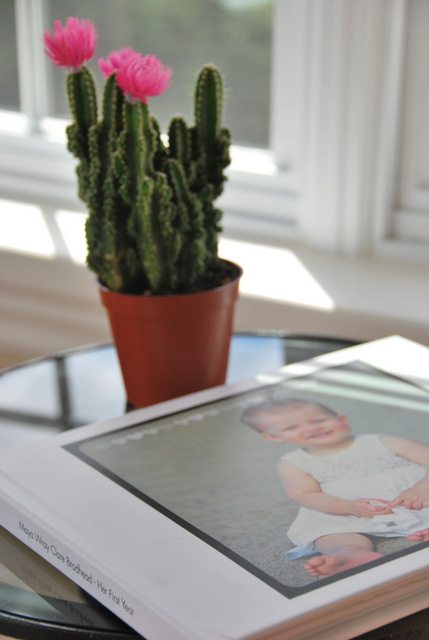 Cute, right?
Shutterfly always has rotating sales on their products. Usually a certain percentage off the photobook, extra pages for free, and/or free shipping. Definitely keep your eyes open for those deals, as you can save a lot! You can always create your photobook, and then just have it saved and ready to place the order.
Do you guys make photobooks? Any tips for doing them quickly? The longest part for me is always choosing the photos to use. Man, it takes forever… but the result is always worth it. 
*Disclosure: I am working with Shutterfly on their baby campaign, and so received this particular photobook for free. All opinions are my own though (as always), and I order from Shutterfly on the regular! Love them. Thanks for supporting the brands that support this blog!