It's that time again folks… Pinterest Challenge time! A "kick your butt into gear and stop pinning, start doing".

Last time around I stenciled some curtains, and the time before that I whipped up a yarn wreath. For this summer version, I didn't have too much time on my hands so I thought I would check off one of those projects I have been meaning to do for ages: spray-painted mason jars. You can see the pink ones I pinned here.
I had some of the big mason jars leftover from our wedding last year and some blue spray paint kicking around, so this was a zero-dolla no-trip-to-the-store kind of project. The perfect kind of project, if you ask me.
I started out with a light coat of primer (Tremclad's gray primer).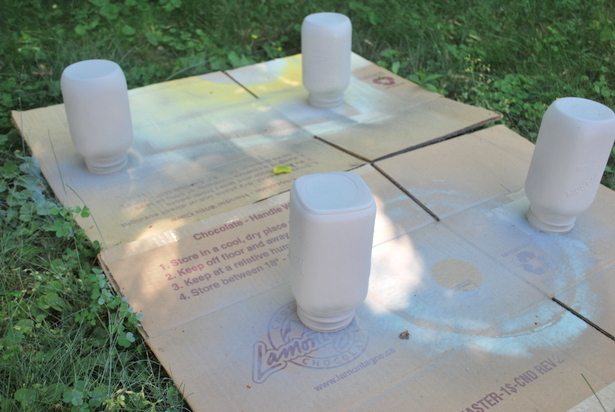 Then some fun preppy blue in a satin finish. I didn't want anything too glossy, since I wanted these little guys to look sort of aged and chalky. You know what I mean, right? I think I did about 4 really light coats – just misting basically. Any little drip would be super noticeable, so I tried to be really careful.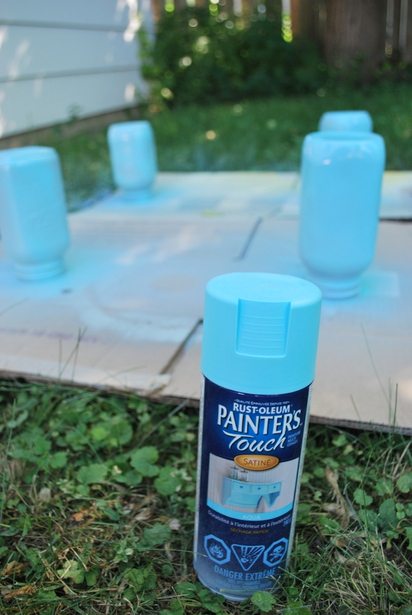 And here they are all done! I love them. So cheerful and sweet.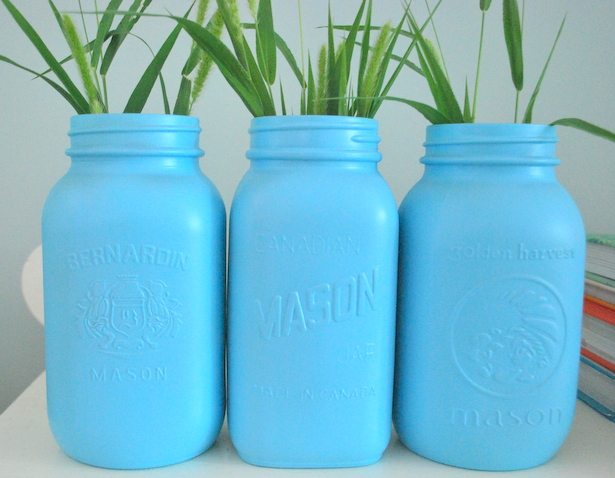 I didn't have any flowers on hand for these photos, so I just used some grasses (arghm… weeds?!) from the lawn. Just try to imagine how cute they would be with a few white flowers.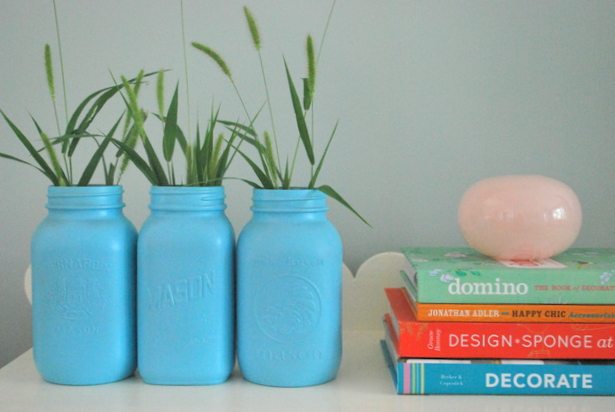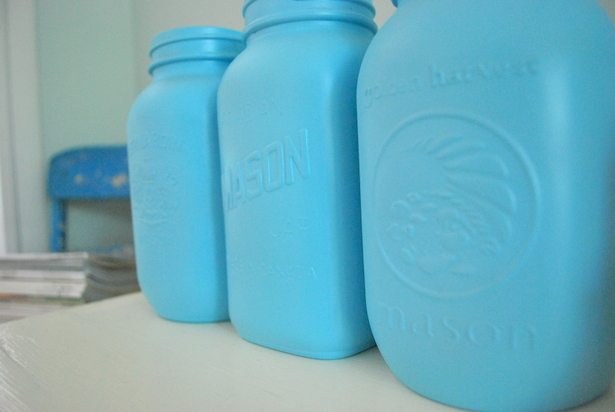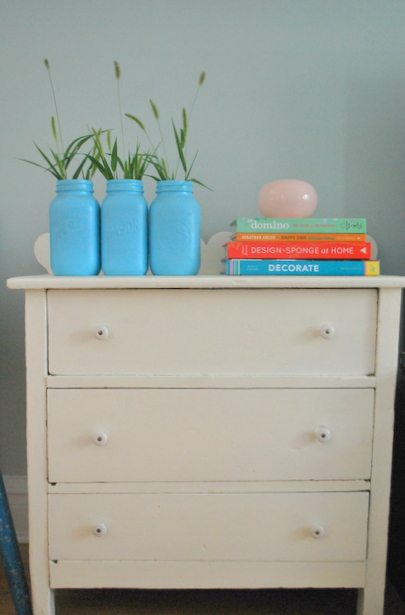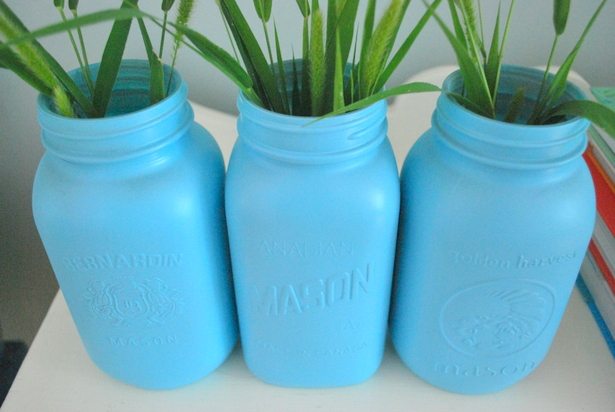 There you have it! A super-simple project you can do in an afternoon. I still have to spray a coat of clear sealer on the jars (so that they don't chip), but I can't wait to dot them around the house with some fresh flowers.
Now go check out the rest of the pinterest challenge entries over at Young House Love, Bower Power, Centsational Girl, and Ten June. Have fun!