Want to make a table runner that has that perfect sweet and rustic look? This one has been on my to-do list for a while, and I'm so smitten with how it turned out.
The Supplies You'll Need:
Don't mind the terrible photos here — I was doing this project at 9pm with zero natural light. Seems to be the only time  these days when I can ever get any kind of project done?! #ParentingProblems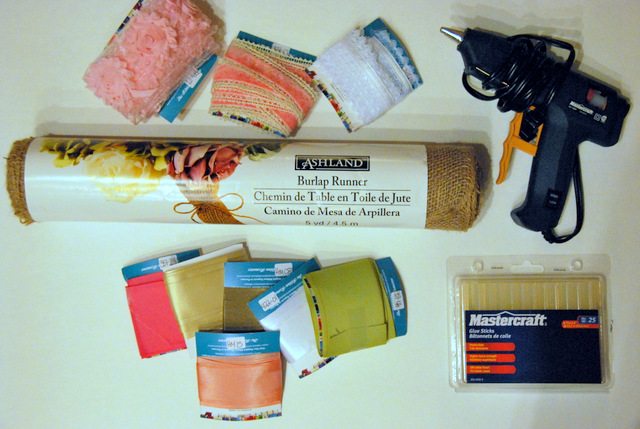 I rolled out my burlap table runner and laid out my ribbon until I got the spacing and colours right. I wanted a mixture of pink and creams/white. Really sweet and feminine.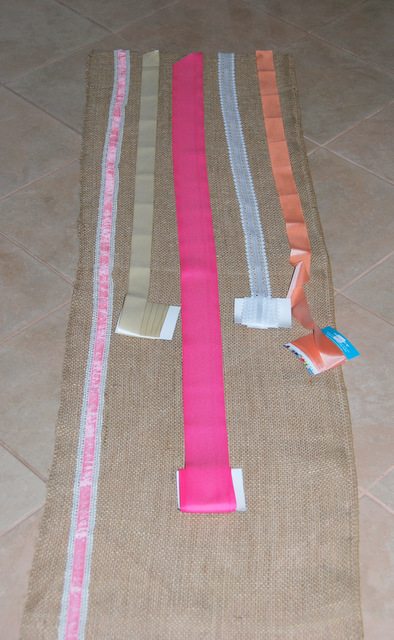 Then it was really simple. You just take your hot glue gun, run a bead down the center of each ribbon, and place it down on the burlap. Don't get too glue-crazy, as you don't want it to come out from the edges.
Quick Tip >>
Since it's burlap, the hot glue does seep through. In order to deal with this I took some old towels and laid them out on the ground and did all the work on top of them. Then I would lift the table runner up off the towels periodically so that it wasn't getting stuck. Make sure you do this so you don't end up with your runner stuck down on the ground or something!
The result is so pretty, hey?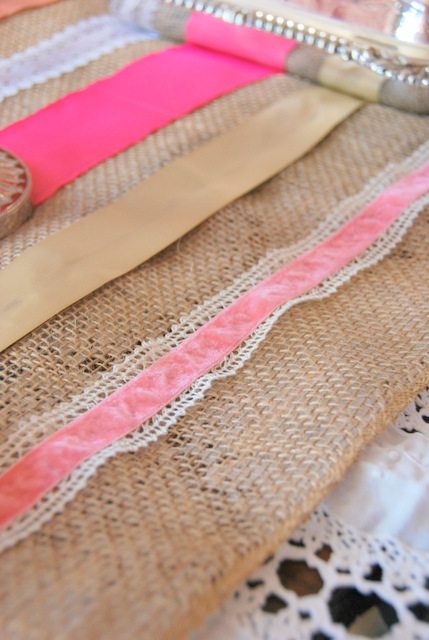 With some of the more satin and light ribbons, you can see the hot glue underneath a little bit. I don't mind that look – kind of adds to the whole shabby chic thing – but if it does bother you, then stick with the thicker thicker ribbon. You can see that the velvet ribbon and grosgrain didn't show the glue through.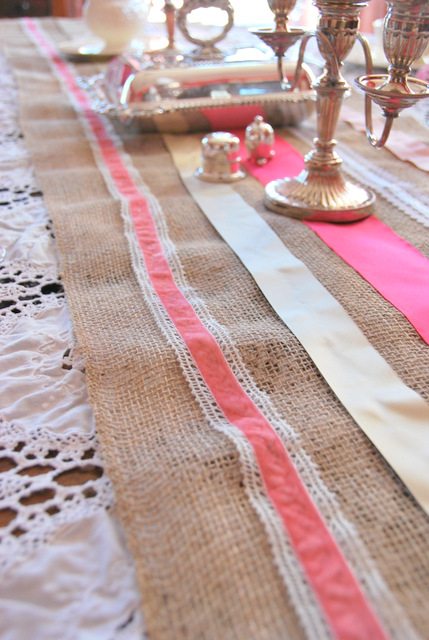 Want more DIY ideas? Head on over to the Project Gallery! It's full of tutorials from easy crafts like this one to bigger projects and decorating ideas.