….. annnnd we're back!!
Sorry for the serious blog neglect folks, but I had to run off and get myself officially M-A-R-R-I-E-D.
The whole wedding weekend (or week for some of us!) was unbelievably fun, beautiful, and exactly what Dan and I had hoped for. We're feeling pretty over the moon. As you will have guessed, crafty little wedding projects kept me happily entertained right up until the wedding day. I'll blog about the rest of them here soon (you can check out the first few here: lavender salt favours, burlap buntings, and wedding ad libs).
Since we're just waiting on the pictures from our photographers (fingers crossed them come soon- I'm like a kid on Christmas eve waiting for them), here's a little sneak peak of our day from a friends camera.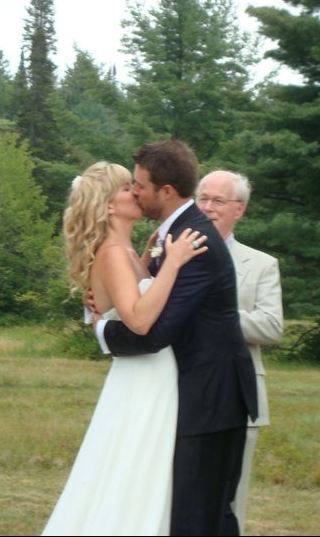 Now that we're back in town and my head has left wedding-planning-land, I'm full force into house projects. Last night I wrote up a list of all the projects on our 'to do' list. It's long. A year away from your house can do that to a gal. Stay tuned!