I hadn't planned on doing programs for our wedding, but when I saw a picture of some popsicle stick programs in a Martha Stewart magazine, I knew my "no programs" idea was out the window. This project was seriously so easy and really added such a fun element to the ceremony.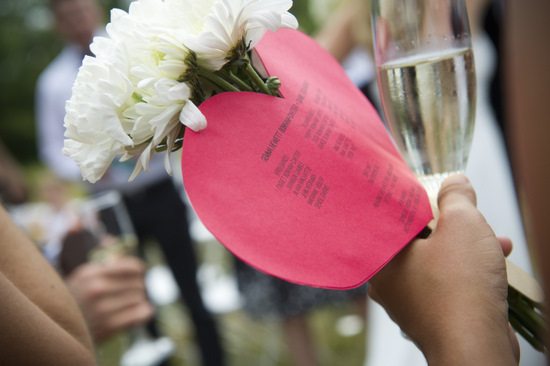 How to Make DIY Heart Shaped Wedding Programs:
You want to choose cardstock in whatever colour suits you. I had my usual favourite aqua and turquoise colours, but I also threw in some reds and pinks for fun (all purchased from Michael's craft store).
Then using Word, I typed up what I wanted the program to say. I kept it pretty simple and just listed everyone who was involved with the wedding: the wedding party, flower girls, ring bearers, and the two people who were performing (one doing a reading, one singing). I also put our names on the top, and made sure everything was centered on the page.
Then I printed out a tester. I wanted to cut a heart shape and then have the popsicle stick come out the bottom of the heart, so I had to tweak my word document around a bit when I realized some of the text would get cut out once the heart was drawn.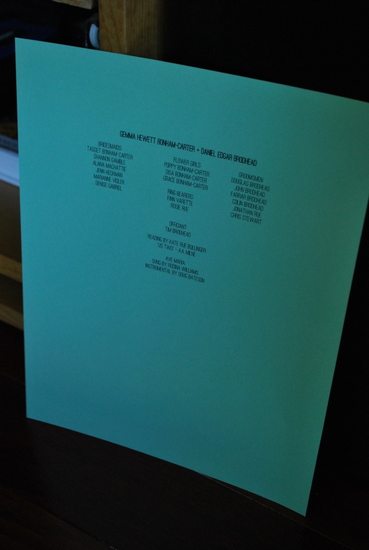 I folded the sheet in half and drew the heart shape I wanted. I cut a template so that I could use the same one on all the programs. I knew if I didn't, I'd end up with some wonky looking hearts.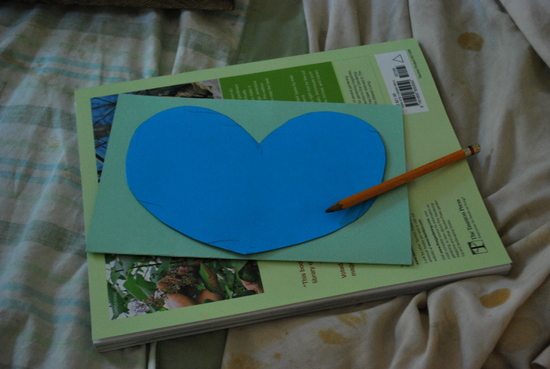 Then it was just a matter of folding, tracing, and cutting out the hearts. You want to be sure to keep the two heart shapes (front and back) together so that when it comes to glueing, you have the perfectly matched pairs.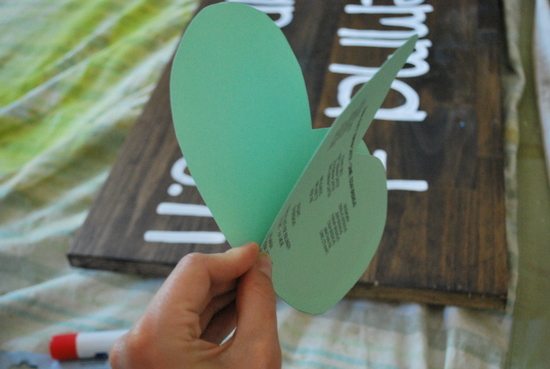 To glue them together I just used regular old Elmer's white glue, which you can get from any craft or dollar store. You want to distribute the glue all over so that you get a tight bond between the two sheets, but not *too* much so that you get glue spillage.. you know, like when it seeps out the sides? Then just stick the top piece down and voila! I left mine in a few piles underneath books for a couple of hours while drying.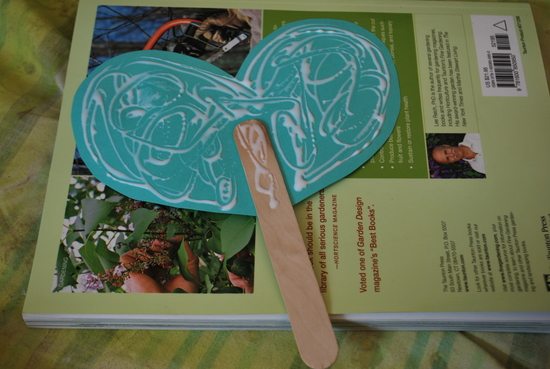 And here they were on the day! Since we had an outdoor wedding, I think everyone was pretty stoked that the programs doubled as fans.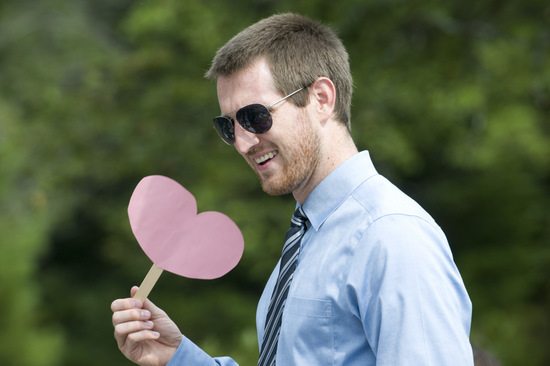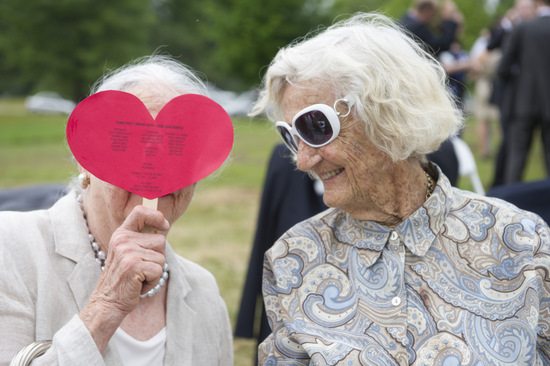 Aren't they fun?! They were a super affordable and really easy project. Thank you, Martha Stewart ;)