I love lots of things about IKEA. The affordable furniture. The sleek designs. And with their upholstered pieces, the ability to remove the covers to wash them or change them up. Last fall we got a new-to-us Karlstad sofa (you can check that out here). It was in great shape, but I never really loved the dark gray cover. Usually I'm a big gray fan, but this one was just a bit too navy blue/denim for me. So when Comfort Works approached me to see if I would want to try out one of their Karlstad slipcovers, I quickly jumped at the change.
Here is the Karlstad before (on the right):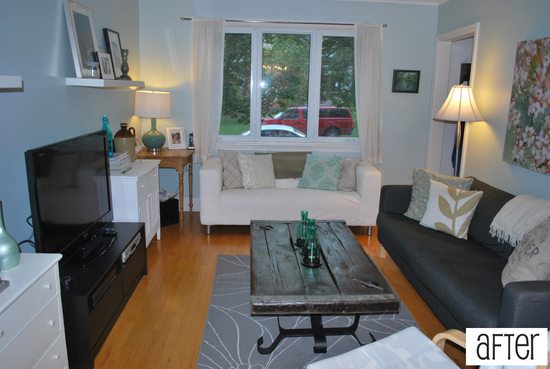 Comfort Works is an Australian based company who make slipcovers for pretty much all of the IKEA upholstery pieces, curtains, sheers, coverlets, cushion covers and all sorts of things. So if you have an IKEA sofa or chair hanging around that you're wanting to update, this is the spot.
I hummed and hawed over which fabric to go with – seriously they have some fun stripes and bold colours to choose from.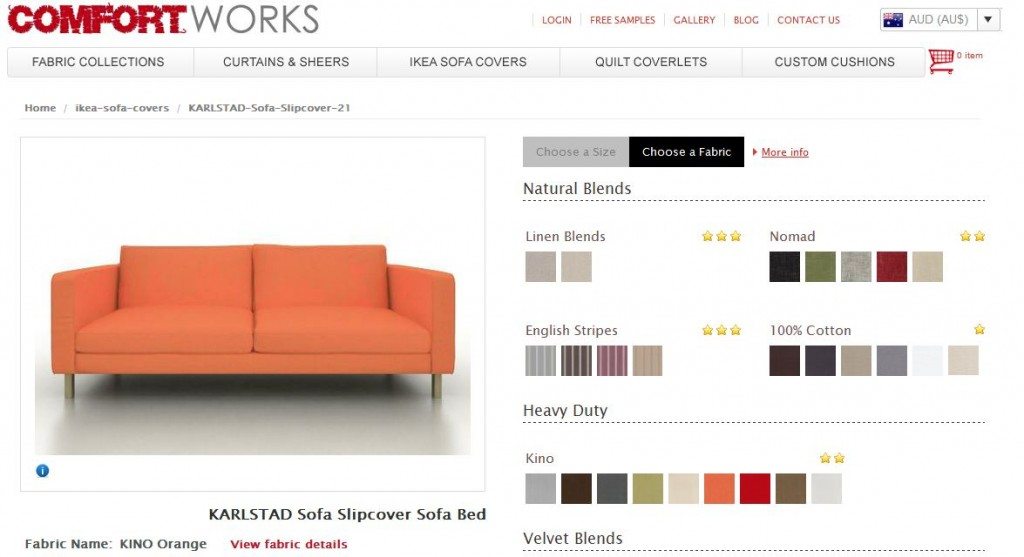 I ultimately went with the Lino Brushed – a timeless light gray linen. The super nice folks from Comfort Works sent me a few samples in the mail beforehand, just so that I could be sure.
And the other day the new cover arrived!! I was one giddy gal.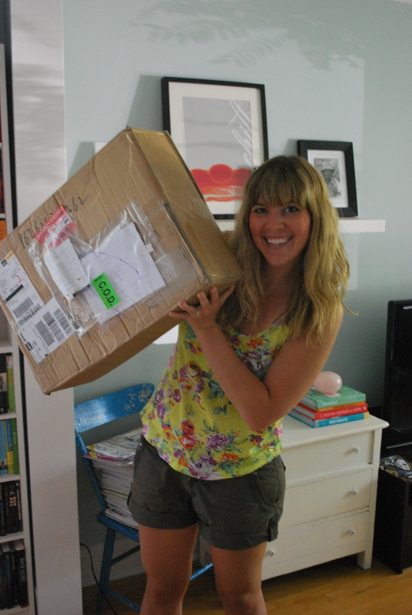 First up was to get rid of the old. You'll notice that we moved the Karlstad to under the window – this was because we're expecting our new EQ3 sofa pretty soon (!!), so we've done a bit of a switcheroo in the room. Updated photos to come soon!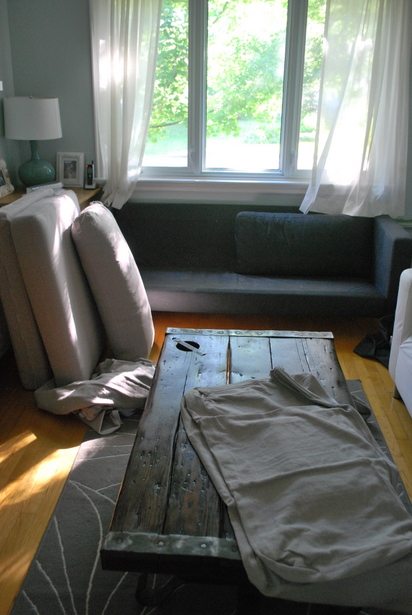 I had always wanted to spray the legs of the couch darker (like John & Sherry did over on Young House Love with theirs). So I figured this would be the right time, since I had to unscrew the legs to put on the new cover anyway.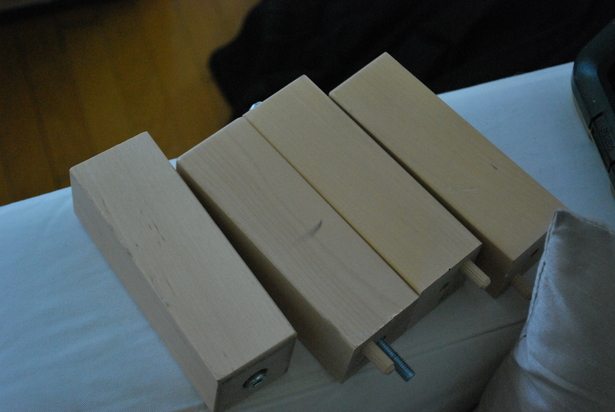 A few light mists of oil-rubbed bronze and these guys were looking a whole lot swankier.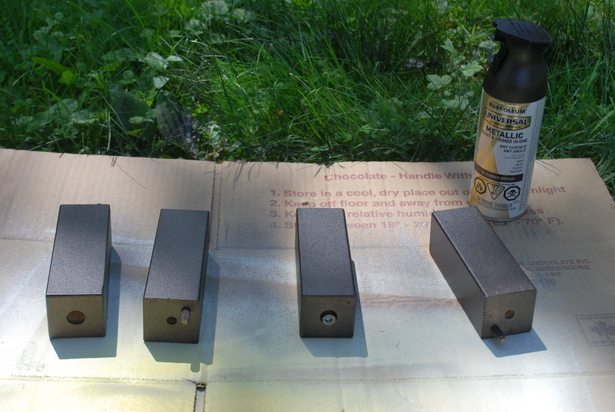 And here she is all put back together. Isn't it gorgeous?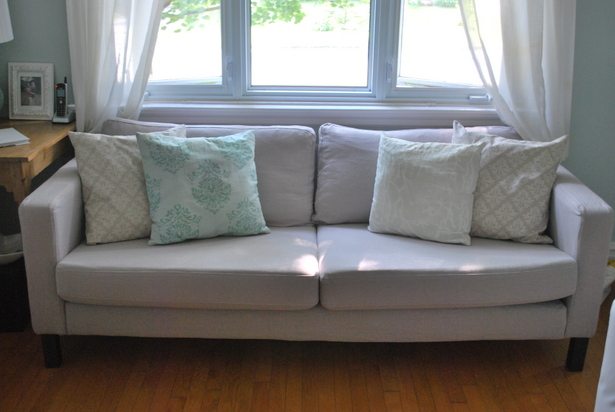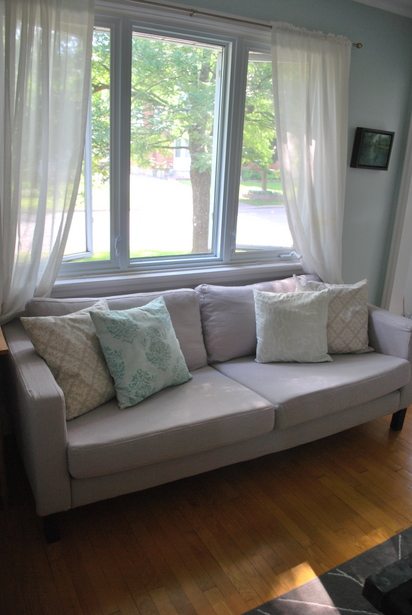 The actual putting on of the slipcover was super easy. You just slide the pieces on and they have velcro to stay in place. I was a little worried that the slipcover would be a bit loose (sometimes that's the look you want with slipcovers, but I didn't want that for this particular couch), but I was pleasantly surprised – it totally fit like a glove.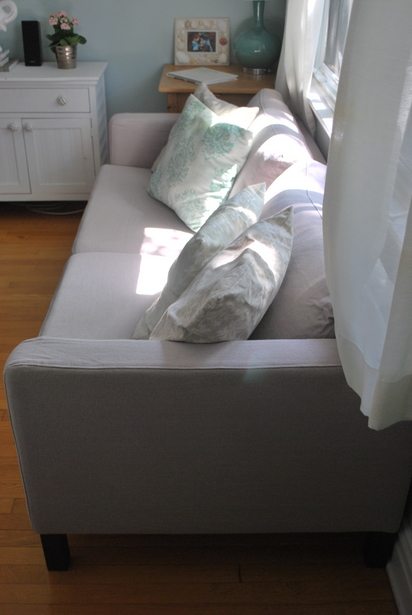 The colour is totally perfect – a really nice taupe/gray – and the linen is super soft. It's definitely a way cozier spot to snuggle up.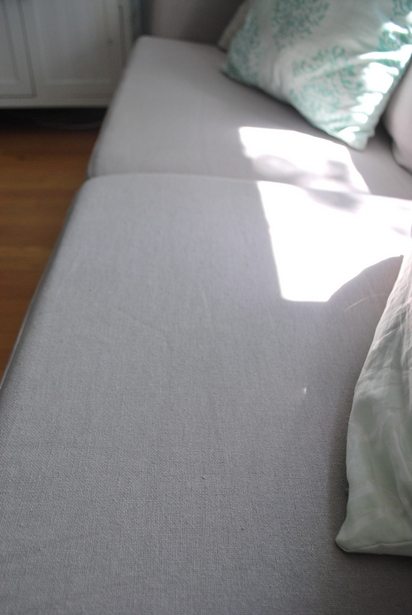 Oh, and the seams? They are made ultra well with strong stitching.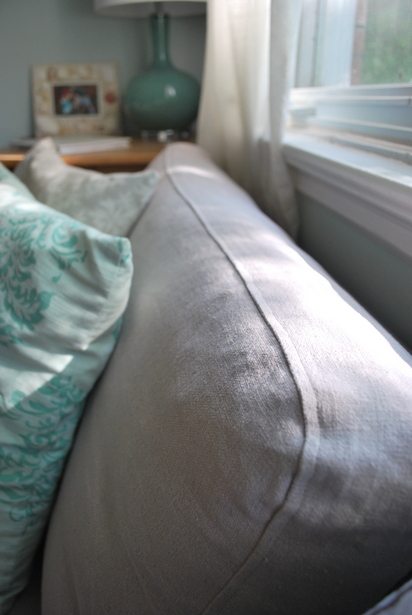 And the legs look so much better. Definitely classes up the whole act, you know?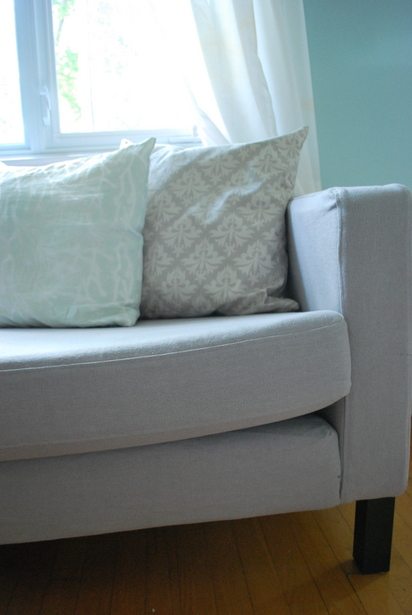 If you're looking for a slipcover or any other fabric goods, definitely check out Comfort Works. The service and quality are amazing. Plus, it's really fun going through all the fabric options on their website.
I'll be back tomorrow with a sweet giveaway from these fine folks! Make sure to drop in!
*Comfort Works slipcover was received free of charge. All opinions and reviews are my own!