We had been calling our bun in the oven "baby sprout" since I had gotten pregnant, so it just made sense that for my baby shower, we would do plant seed favors as a thank you for everyone that came.
How perfect is that?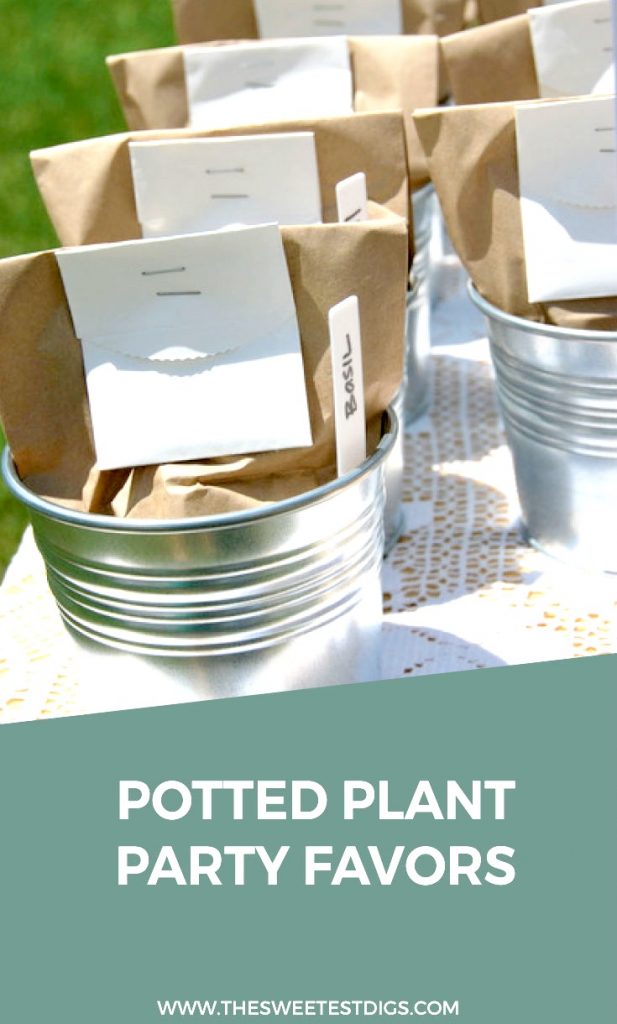 Plant Seed Party Favors Supplies
First up you need to collect your supplies.
We were estimating about 30 guests, so I picked up 15 packages of basil seeds (I grabbed mine from a garden supply store, but this 'Seeds of Change' brand* is a good one). There are generally enough seeds in each packet to split them into two.
I grabbed some small white paper bags from Michael's to put the seeds into – these ones from Amazon* look super similar (and are actually cheaper!).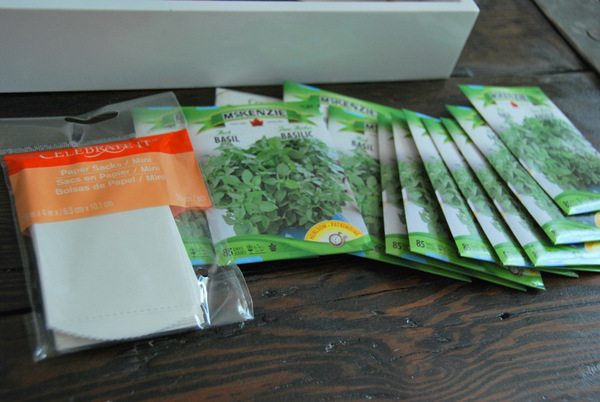 When I was grabbing the seeds, I also came across some plant labels. They are pretty simple – a white, hard plastic that you can write on (here are some similar ones*).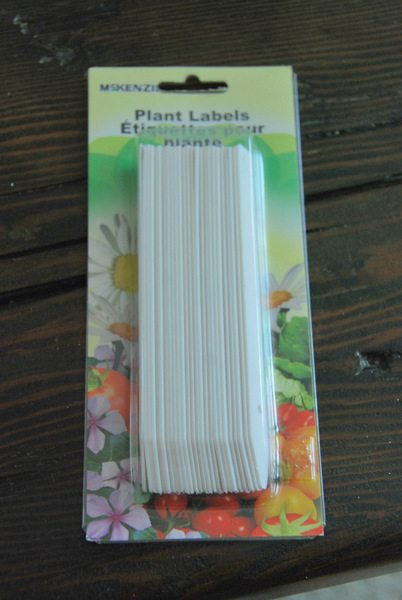 Then I had to find some planters.
I almost went with basic terra cotta, but I spotted these guys at IKEA for 99 cents a piece….couldn't beat that price!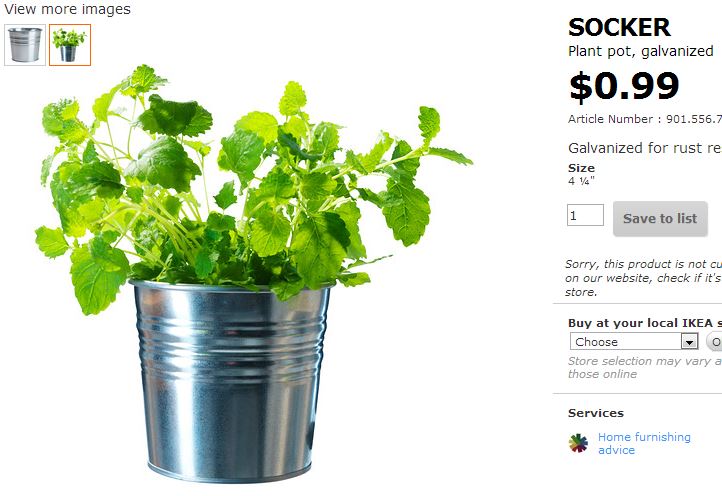 I also found these square gray stone planters* though. 5 for $15, so $3 a piece. If I were doing these for a wedding or had a bit of a bigger budget, I definitely would've gone with those. SO pretty!
You'll also need to round up some potting soil and some plain brown paper bags (the kind you pack a lunch in!).
Plant Seed Party Favors The How To
Then it's just a little assembly line action.
Pots, soil, paper bags, a stapler, and spoon.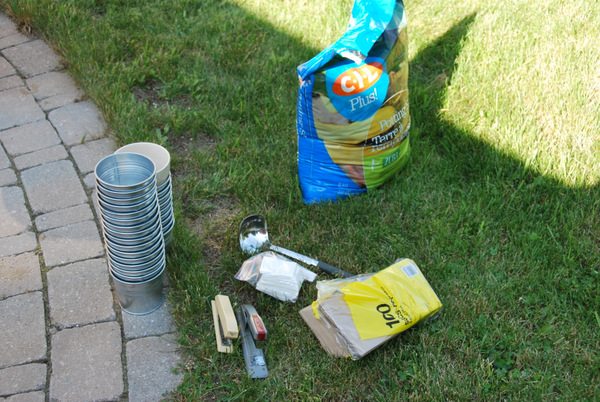 My mum helped me out with the scooping – 2 heaping ladle-fulls of soil into a brown paper bag.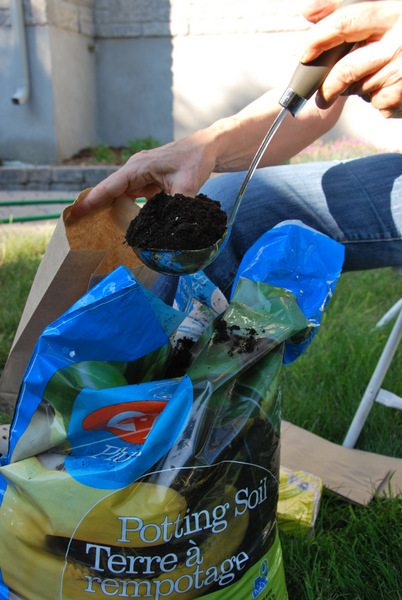 I had already filled up my small white paper bags with the basil seeds. When my Mum passed me the soil bag, I folded down the top of the brown paper bag, and stapled it shut with the small white bags attached.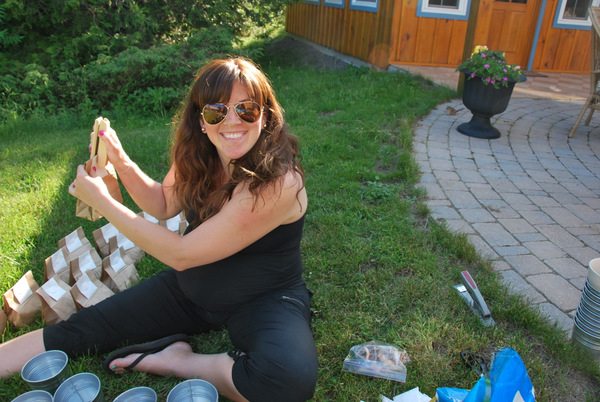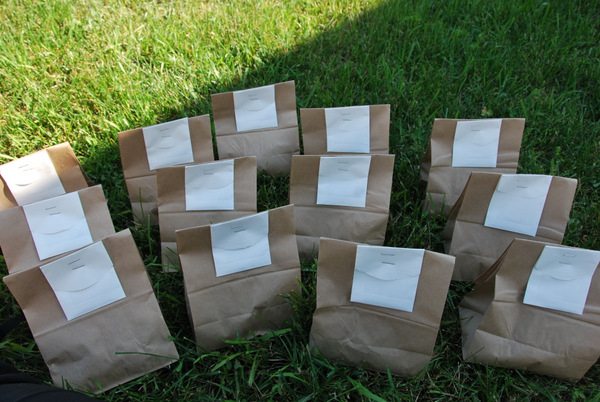 Then I stuffed the bags into each planter, and threw a 'basil' tag into each one (I hand-wrote "basil" onto those planter sticks).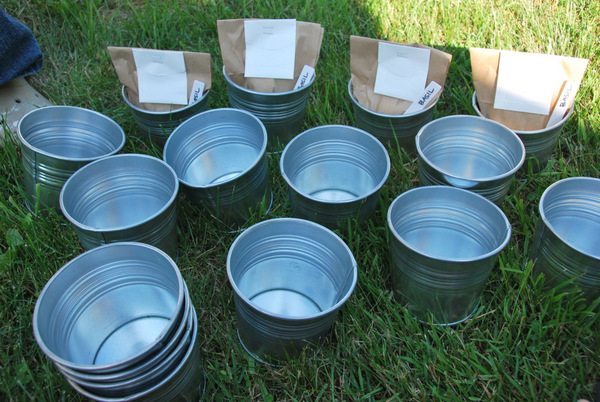 Once they were all setup on the table, along with a thank you sign, it made a sweet little favor station!
Cute, hey?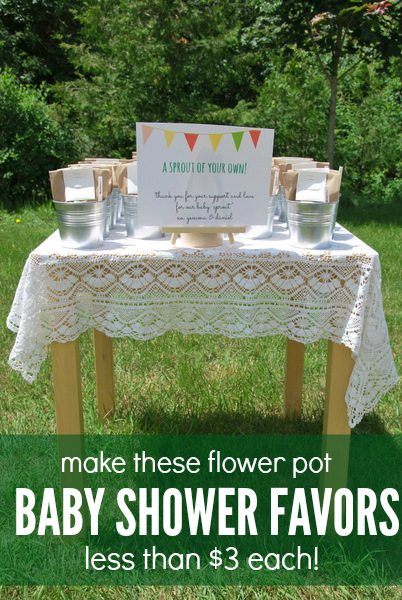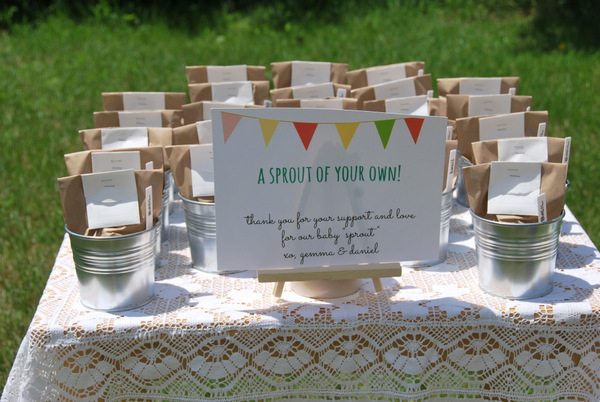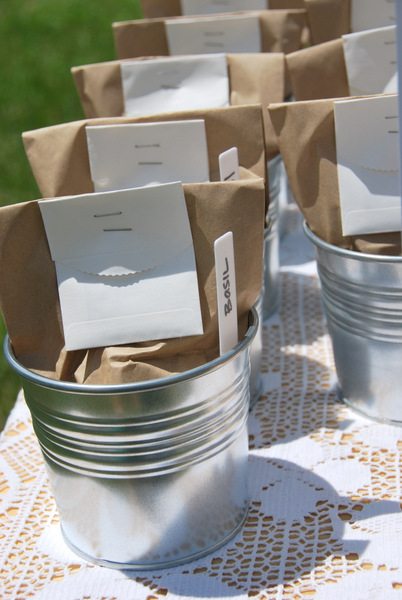 Do you have any good budget-friendly favour ideas? I always love hearing about them! I had seen such cute ideas – jams, honey, soaps, etc. We DIY'ed lavender salt for our wedding, which was also super budget friendly and looked cute in mason jars. 
*Affiliate links.