I'm getting a little plant-obsessed, you guys. I'm officially following "plant mama" peeps on instagram and every window sill and spot I can find is slowly but surely getting a little cactus, succulent, or some kind of leafy green. The tropical trend is a really fun one (that I am firmly on), so I rounded up some of my fave tropical leaf DIY projects and decor ideas.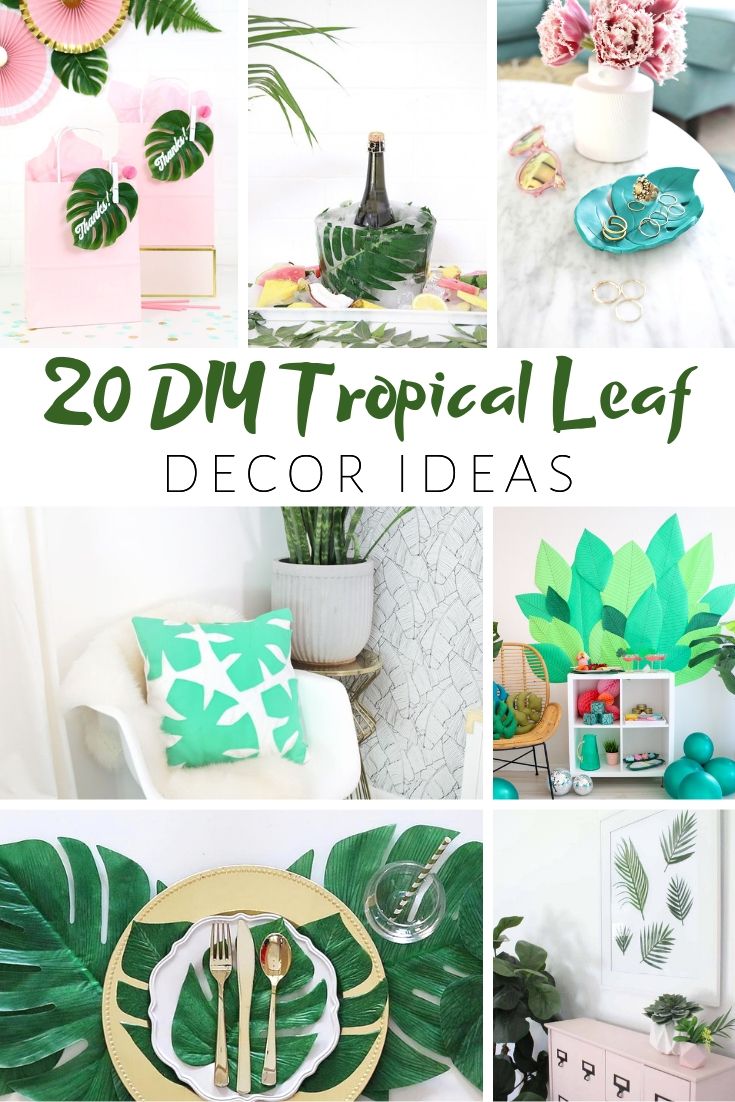 Check out the Tropical Leaf DIY Projects:
One word: obsessed.
I have these leaves in our master bathroom already (snagged them from the dollar store!), so I'm thinking of grabbing a big white frame and putting in some tropical leaves like the DIY version above to hang in that room. So easy and pretty!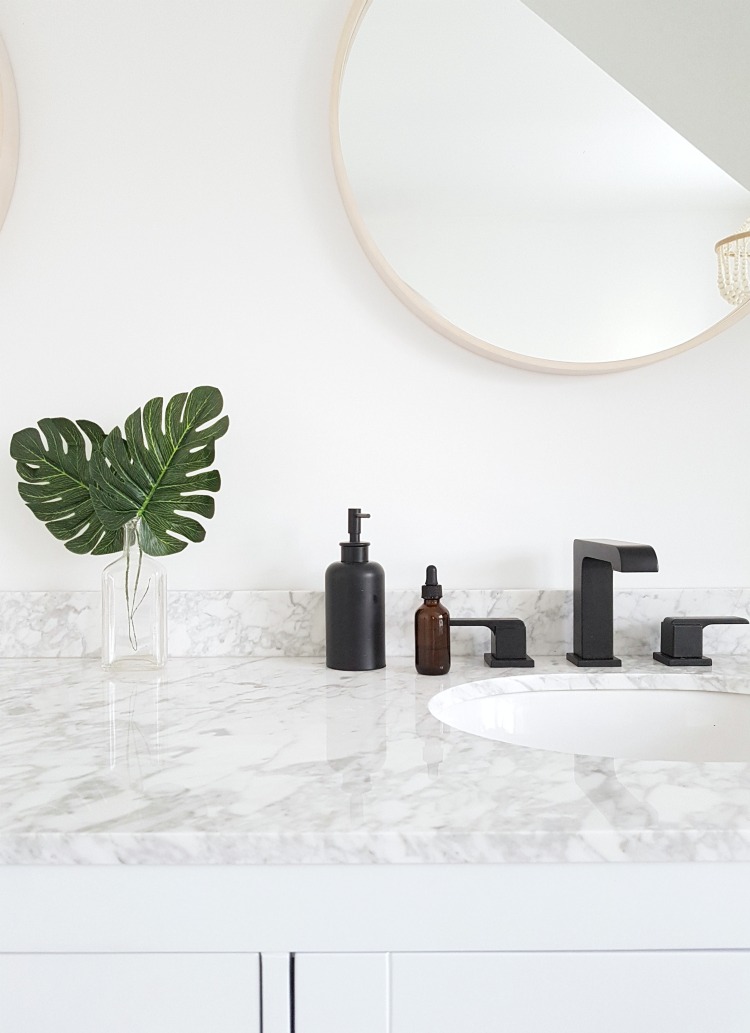 Are you joining the tropical leaf trend? Planning to tackle any of these projects?