OK, ready to make your home into a bonafide winter wonderland? These white christmas decorating ideas are classic, timeless, and stunning. Straight out of a magazine!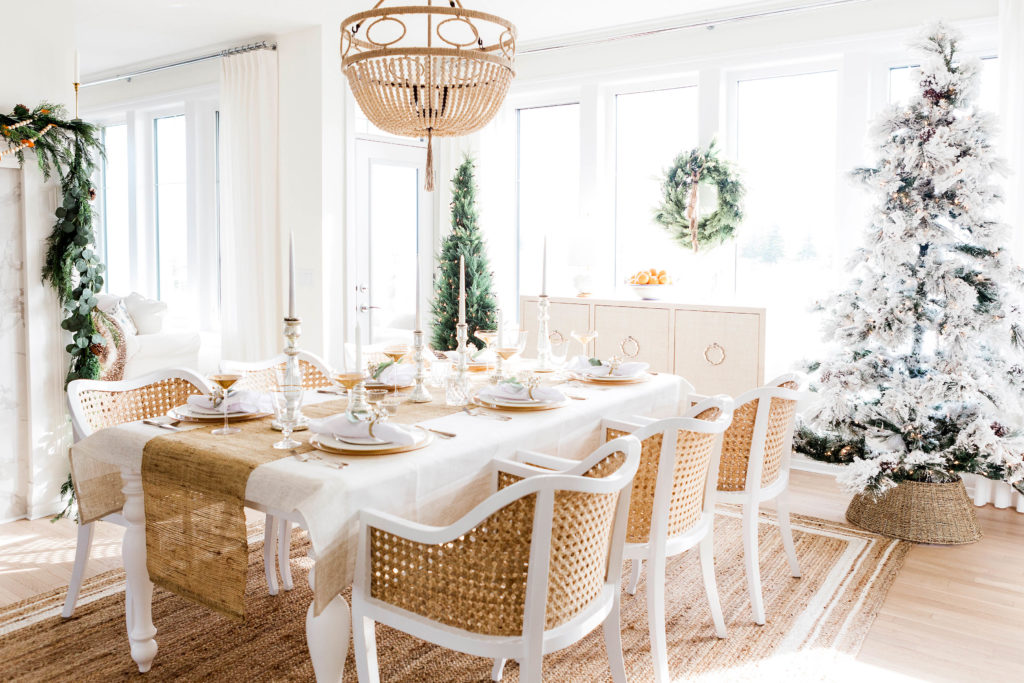 Get the Look: White Christmas Decorating Ideas
From the table, to greenery around the house, to your Christmas tree, check out this home tour for some stunning inspiration for your own house.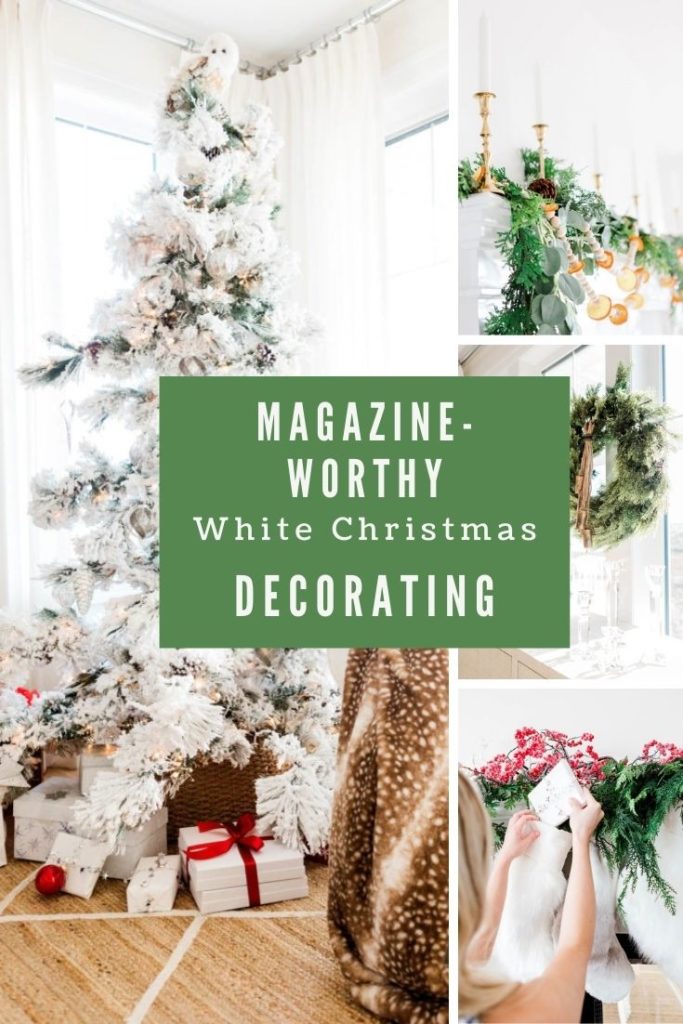 The Tablescape
Start with your dining room table. It's all about layering. Start with a tablecloth, then a runner, add dishware, and then candlesticks and napkins. It's amazing how you can "shop your house" and use what you already have to create a really beautiful, festive look!
Grab some fresh greenery and jute twine and tie up your napkins.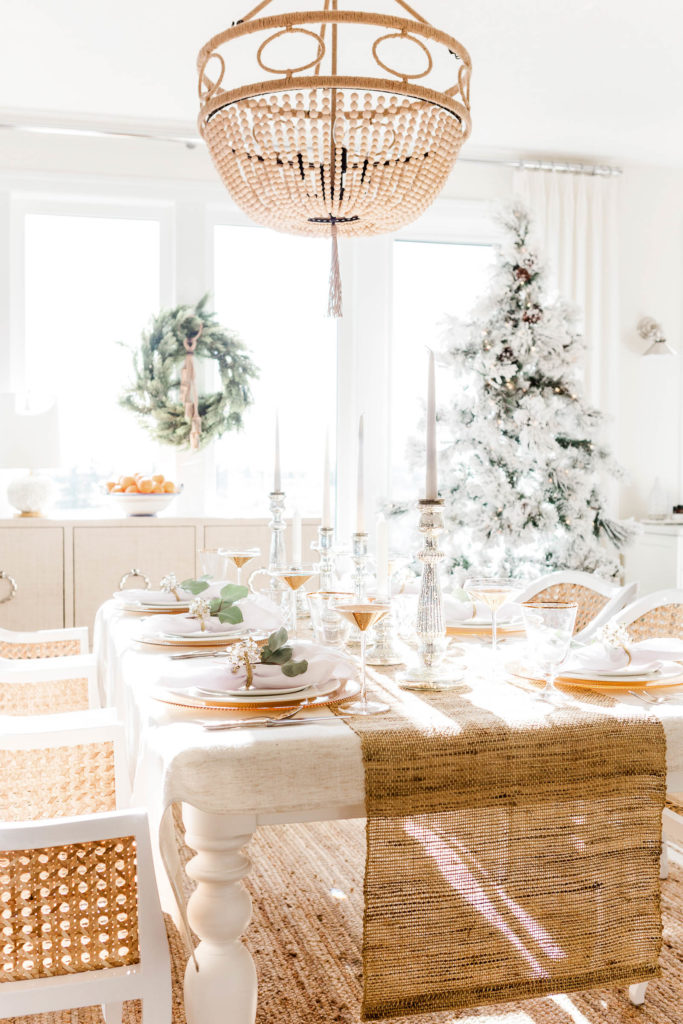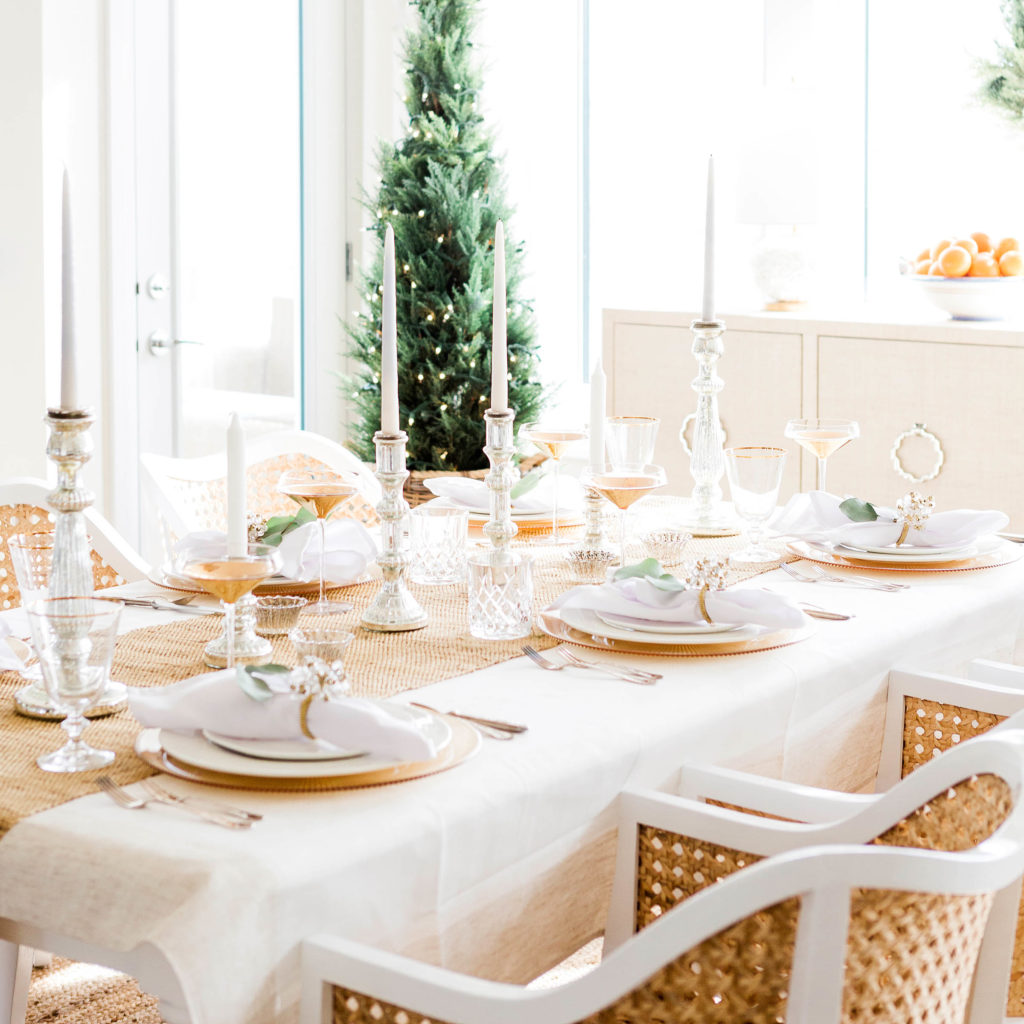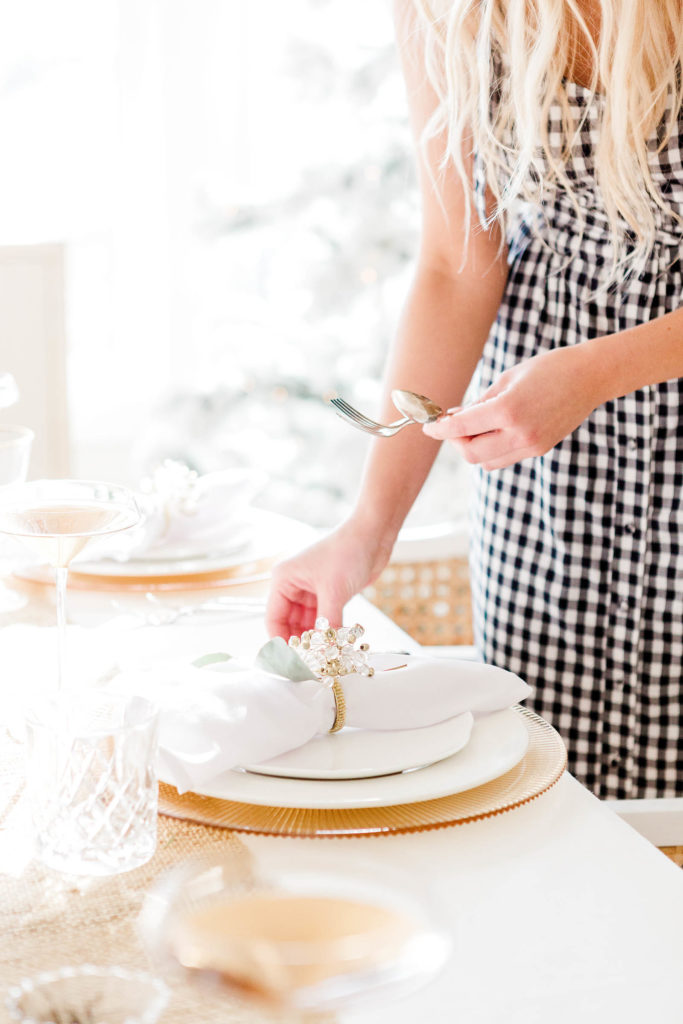 Greenery Around the House
One way to add Christmas charm throughout the house is to hang wreaths and greenery wherever possible.
You can go faux here or buy fresh greenery (usually from the grocery store or anywhere that sells Christmas trees!). I love to hang wreaths in every window and on doors.
Draping green boughs along your mantles and along any banisters is also super lovely. It feels festive without going overboard or into tacky bow territory.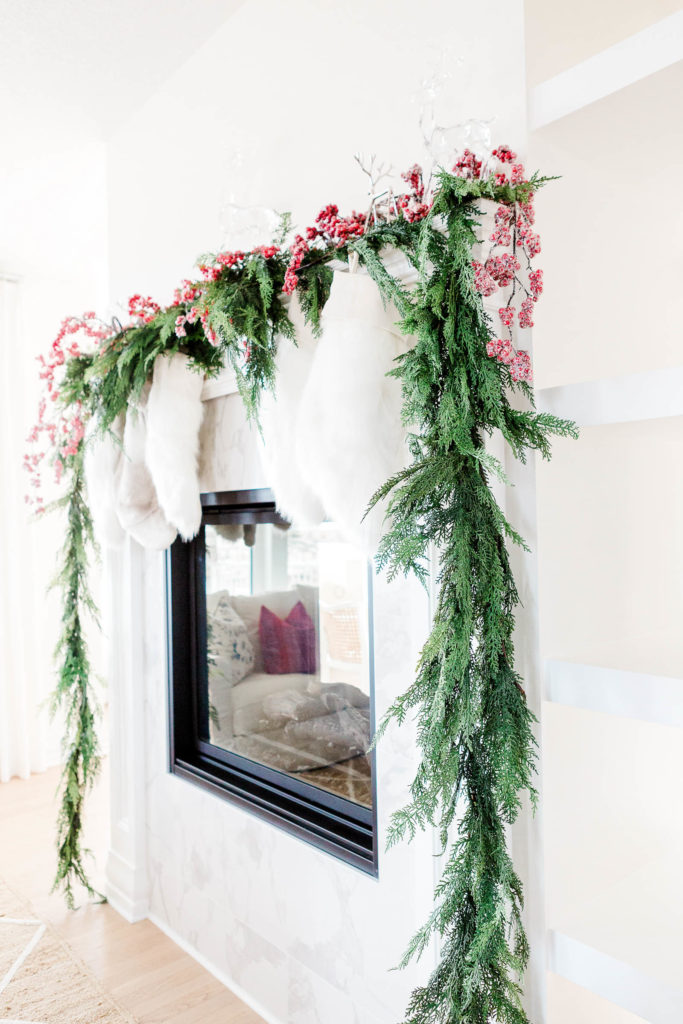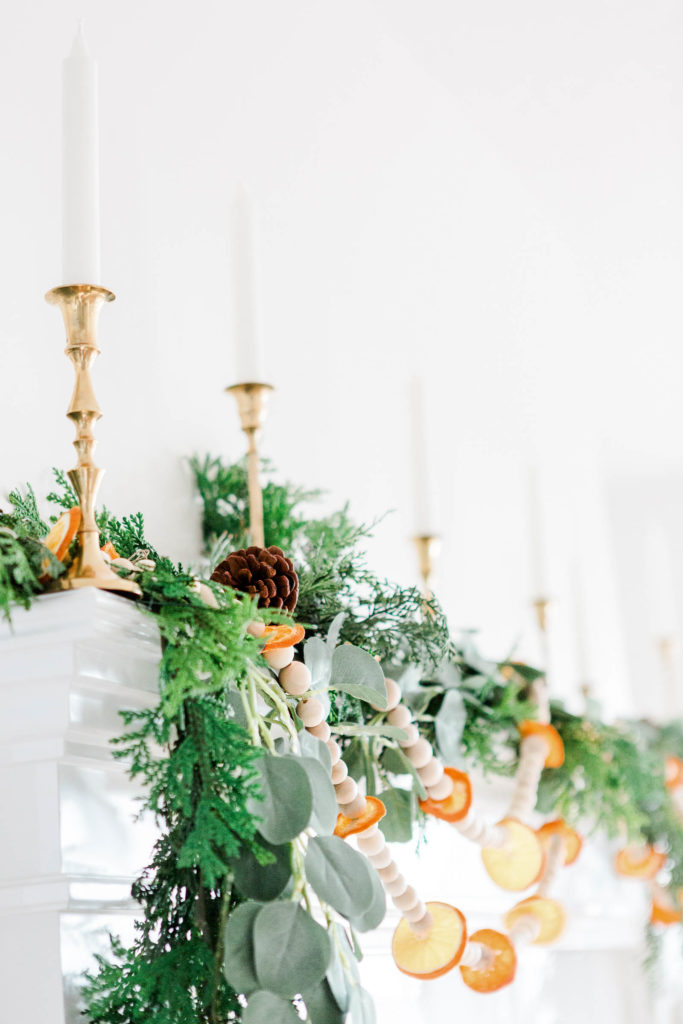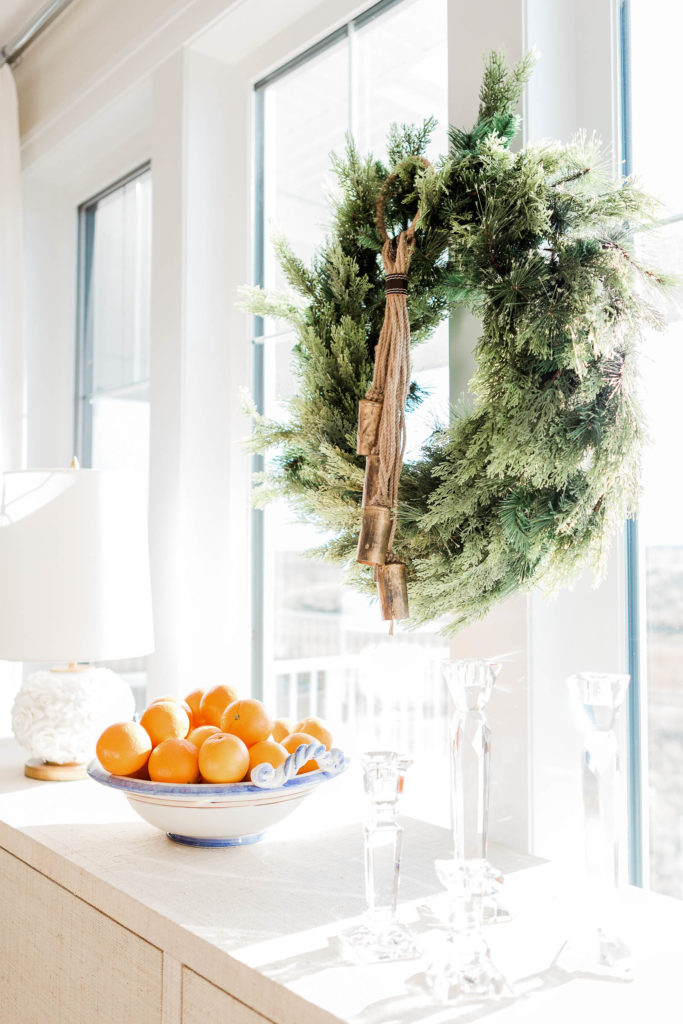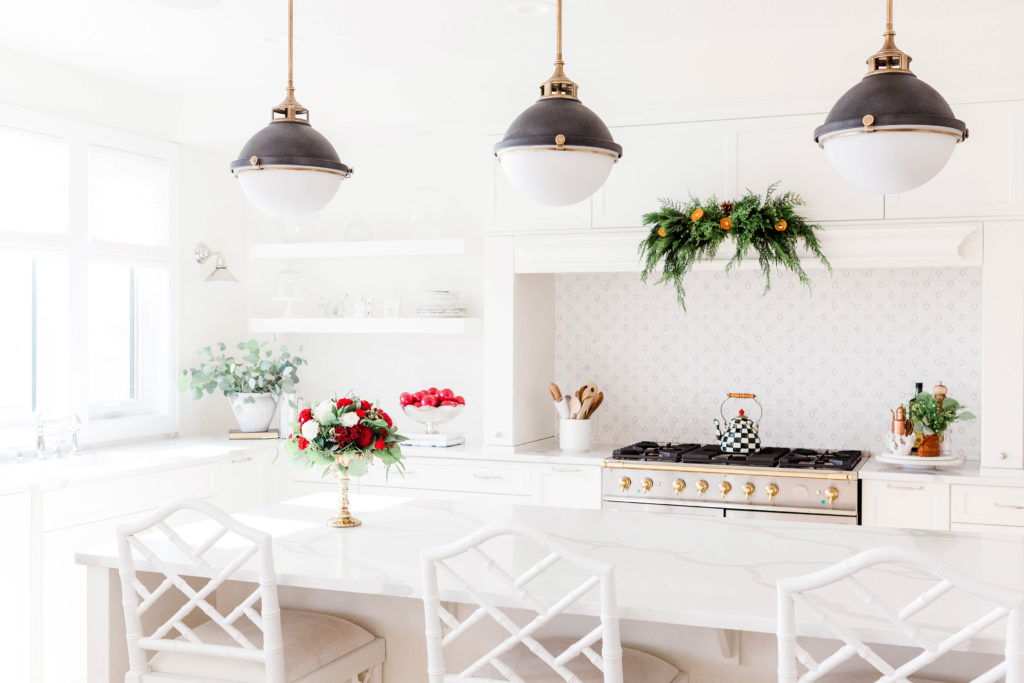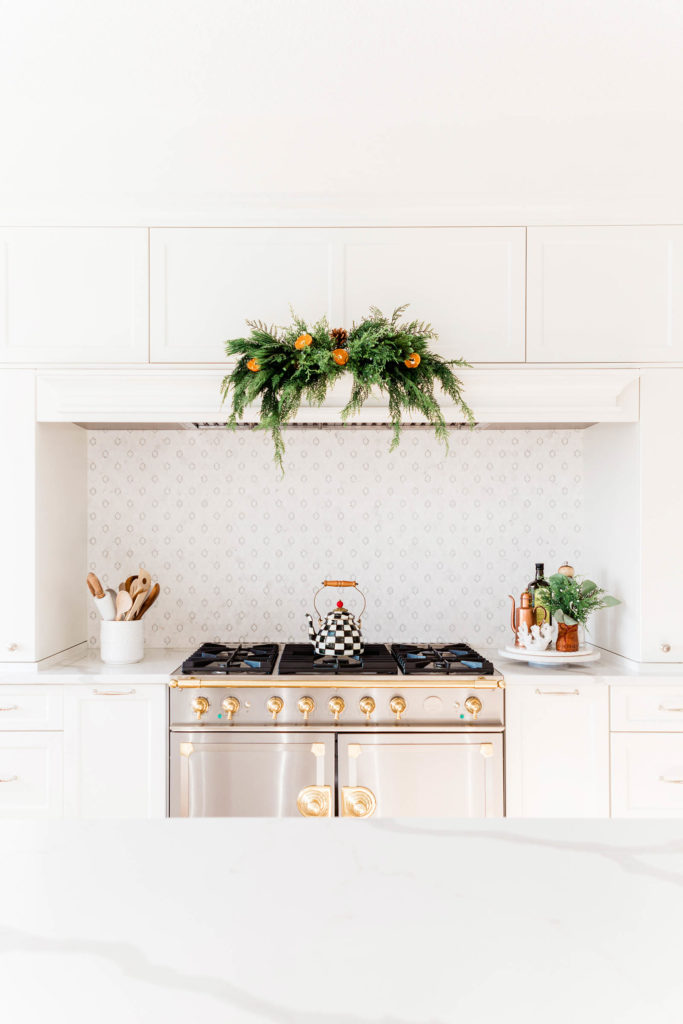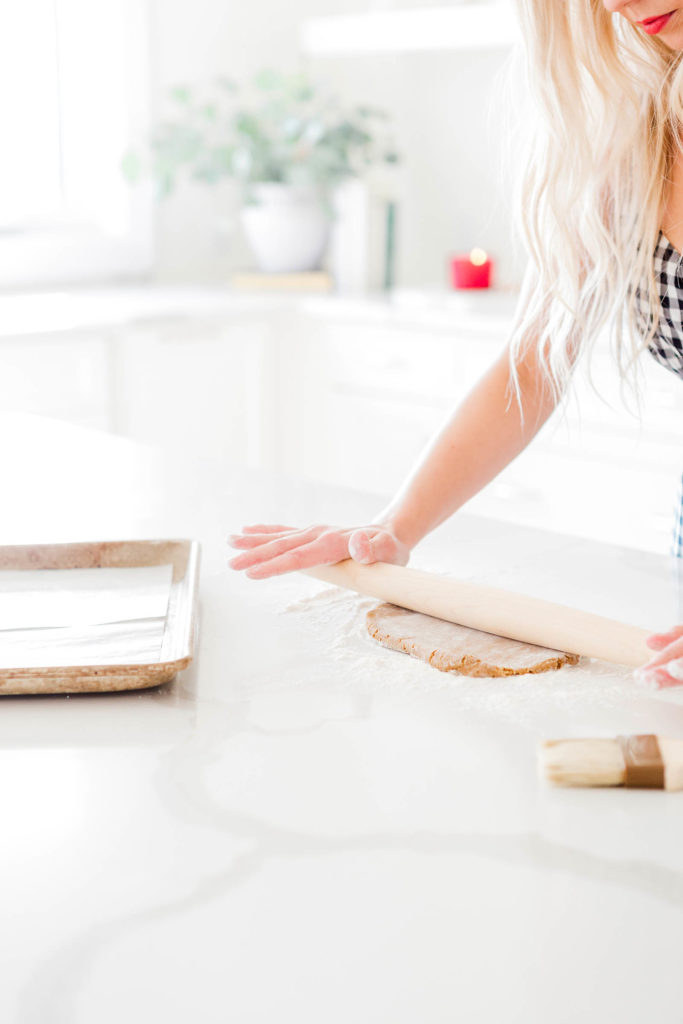 The Tree
And for the centrepiece of the living room – the Christmas tree!
I'm pretty obsessed with flocked trees. Those are the ones that have that white snowy look already on the trees. You kinda have to go artificial to get the flocked look. If you like using a real tree, just stock up on white decorations to hang to get a similar look.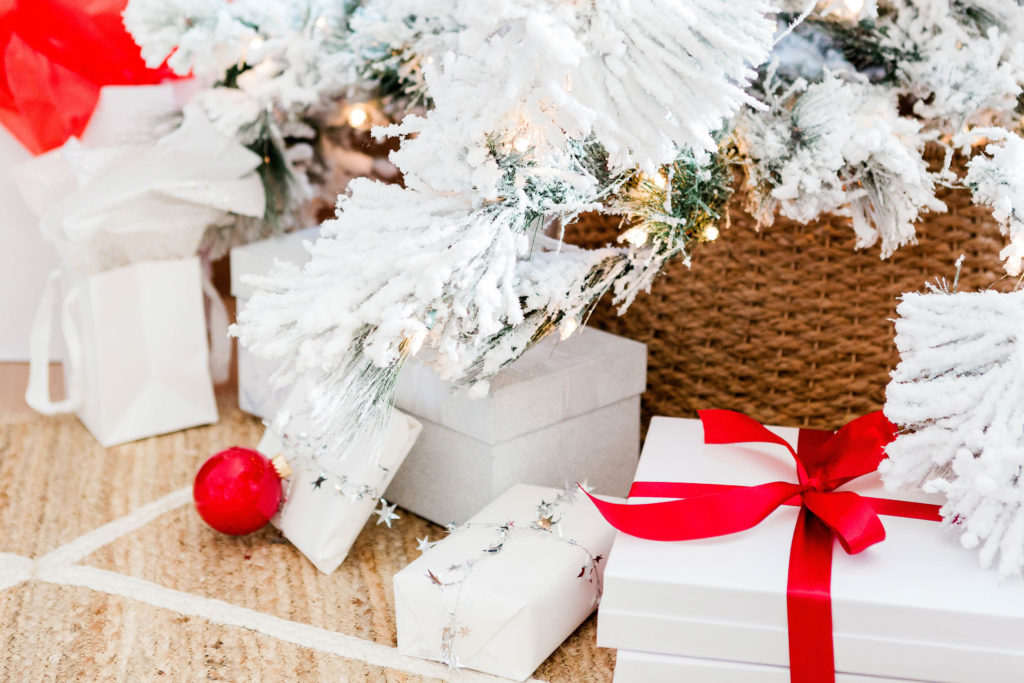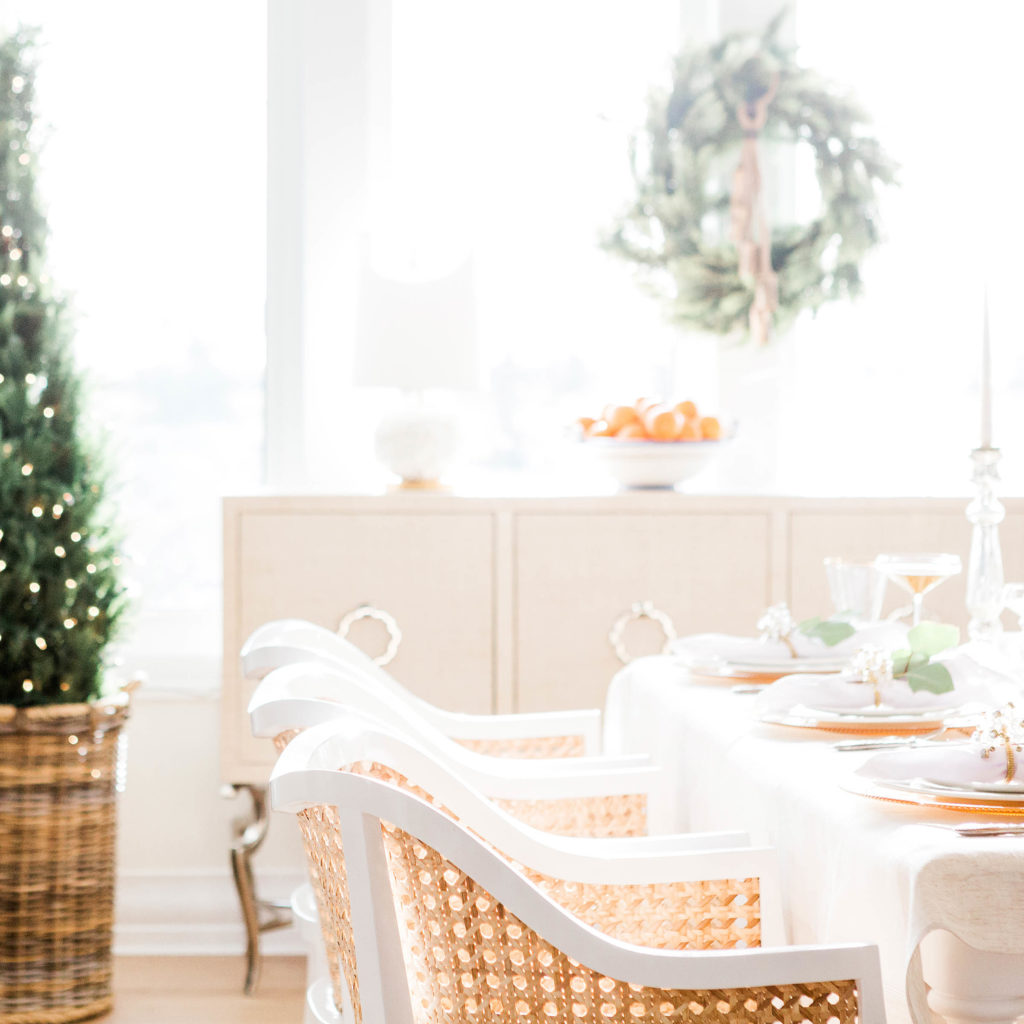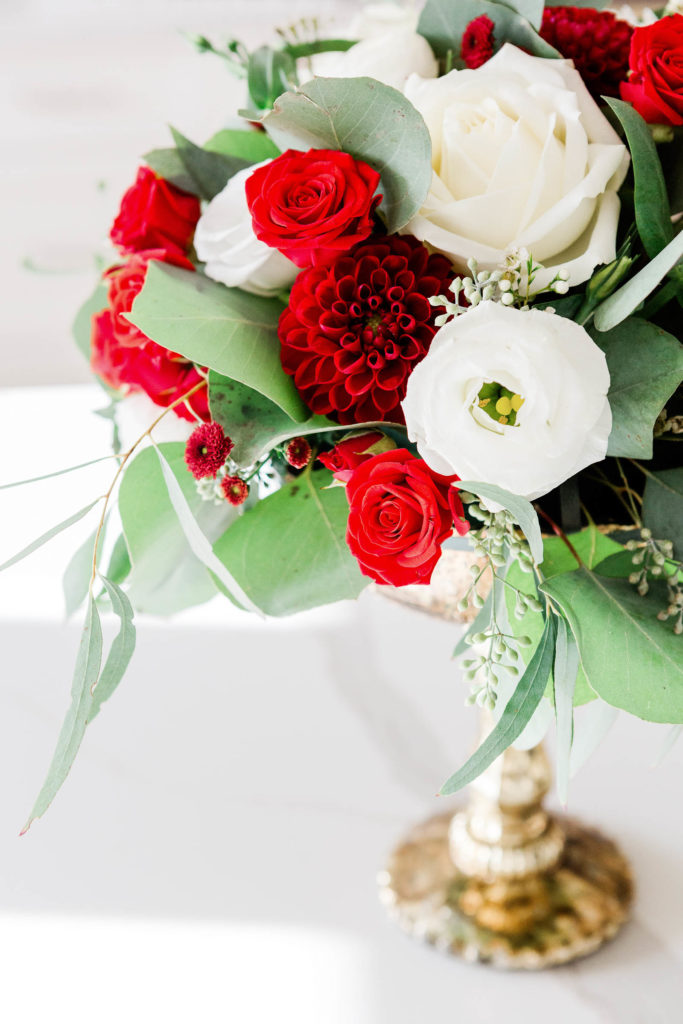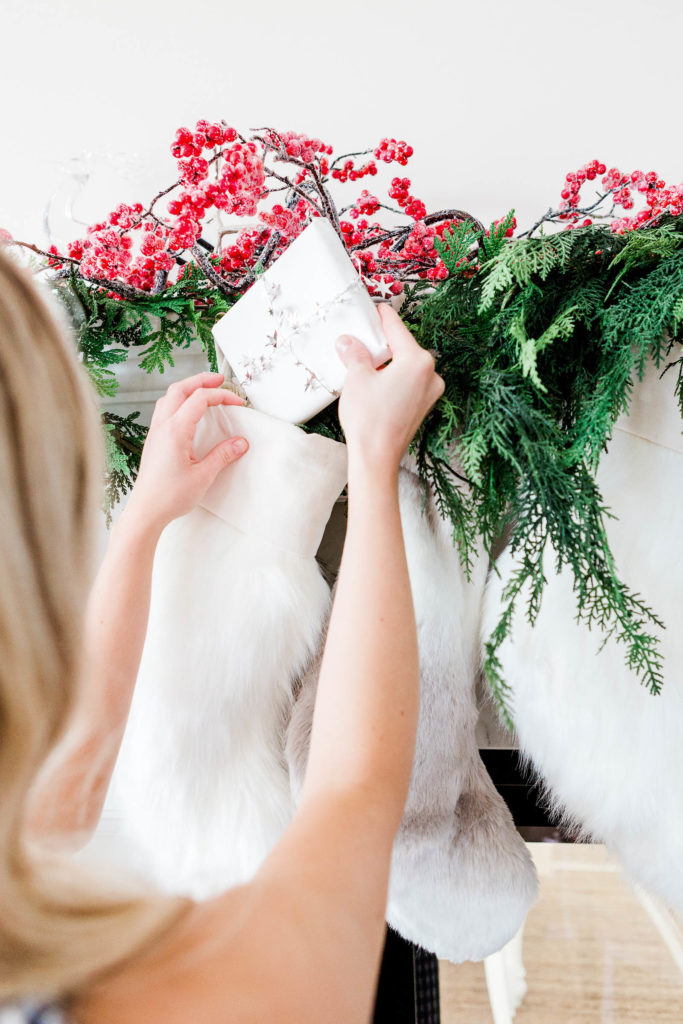 Want more Christmas ideas?
How to Make a Felt Christmas Tree Garland
How to Make a Christmas Twig Wreath