Decorating with flowers is a great way to spruce up your home's décor. But when you use fresh flowers, you have to replace them every few days! Instead of taking the time to add new flowers to you home when your fresh flowers die, why not use dried flowers instead? This simple dried palm leaf flower arrangement is a simple way to decorate your home with real flowers without the need to replace the floral arrangement over and over again. Keep reading for how to make this gorgeous dried flowers arrangement!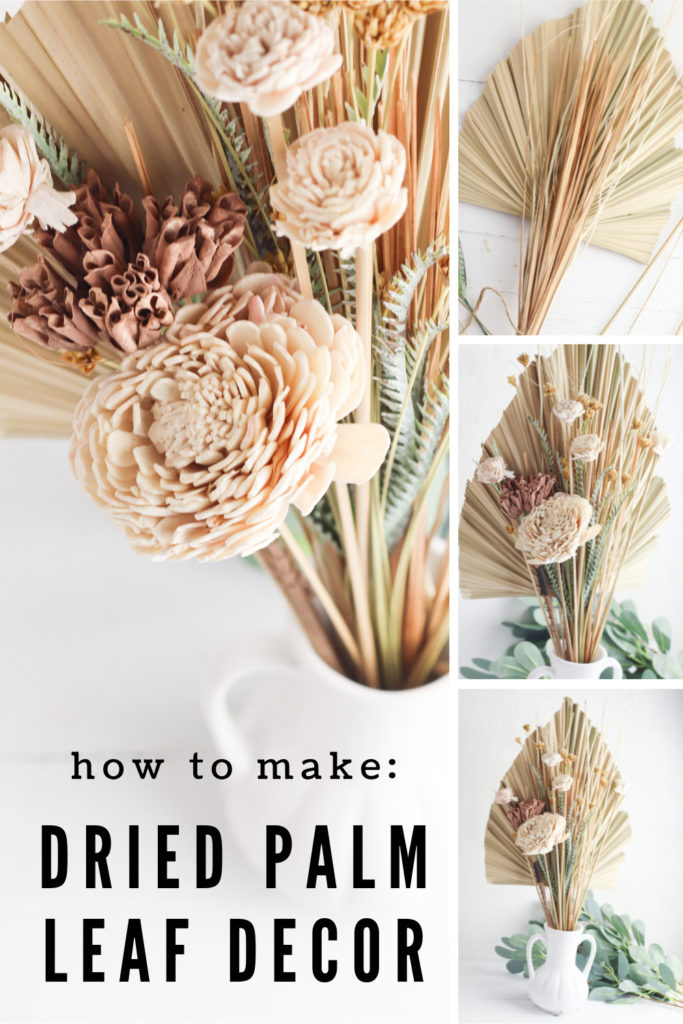 Supplies for a Dried Palm Leaf Arrangement:
The beauty of this simple arrangement is that you can create your own floral display using flowers and accents that you love. For my dried palm leaf bouquet, I used: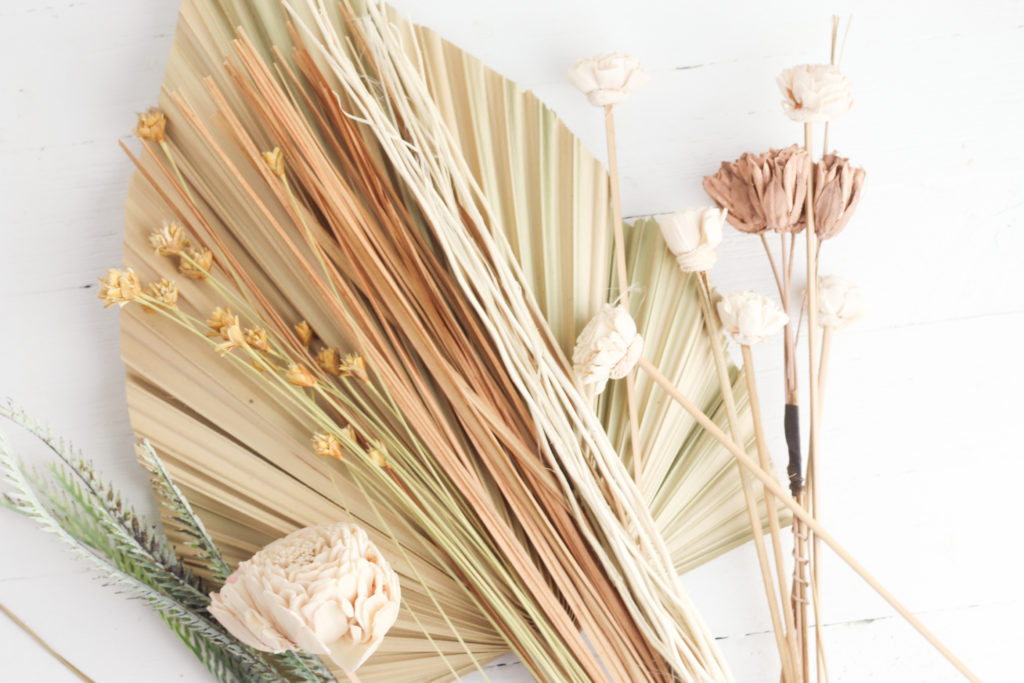 There are a variety of other dried flowers and accents you could use to create your own floral display at home.
In addition to a dried palm leaf, you could also include:
Dried lavender
Cotton stems
Sakai pods
Wild oats
Pampas plumes
Natural flax
Gypsy grass
Pinecone stems
Wheat grass
Baby eucalyptus
Dried berries
Pussy willow
Feathers
Lotus Pods
How to Make your Dried Flowers Arrangement:
Step 1
Once you have your flowers and accents picked out for your arrangement, you can start putting the floral display together. Start by laying the dried palm leaf on a flat surface.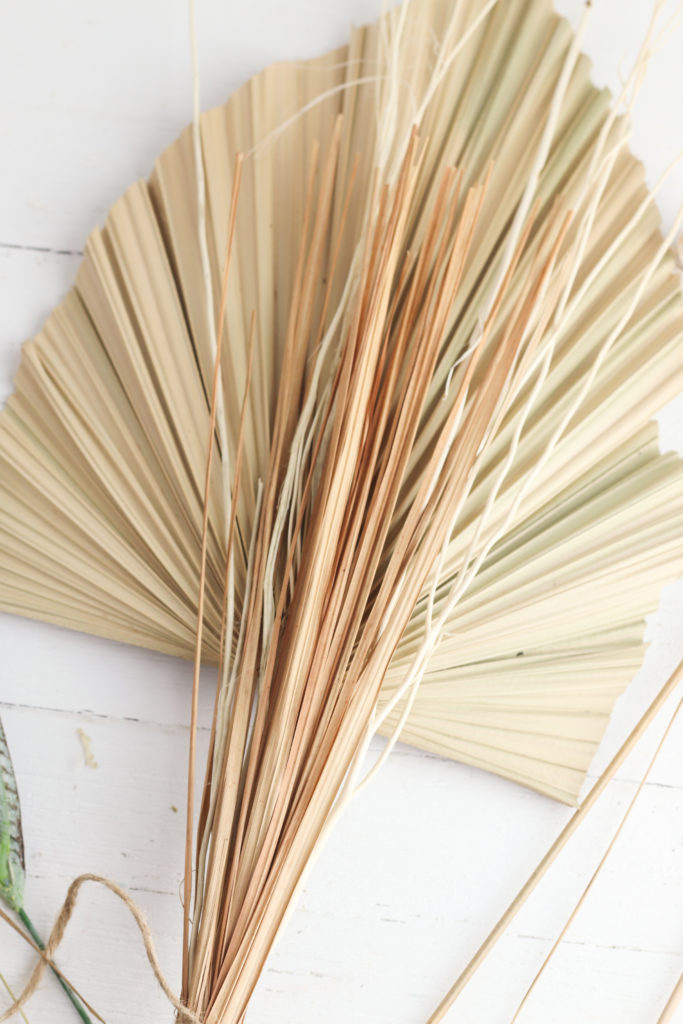 Step 2
Since the palm will be the background for your display, you need to make sure none of your floral elements stand taller than the leaf. Lay each piece you plan on using in your arrangement on top of the palm leaf, then trim the stem until it stands the correct height. Try to vary the height of the different elements to make sure that none of the pieces are covered or blocked by the other elements in your display.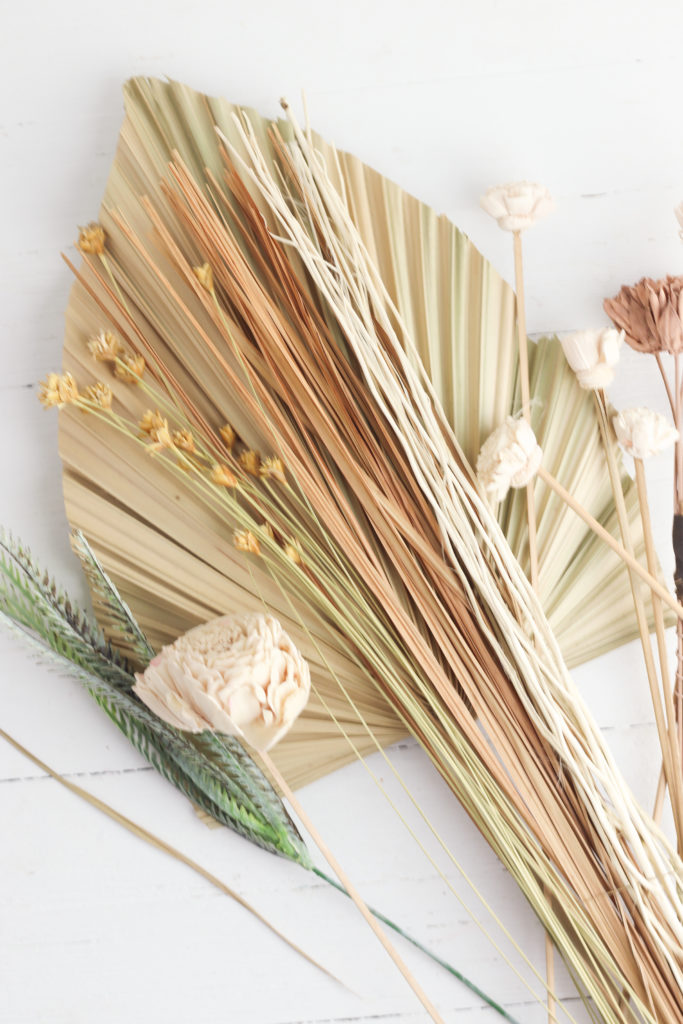 Step 3
After each of your pieces has been trimmed, start layering the different flowers and accents on top of the palm leaf. Start with the taller pieces and work your way down to the shorter stems.
Step 4
Once you have all the elements arranged, use a piece of floral wire or twine to tie the branches together.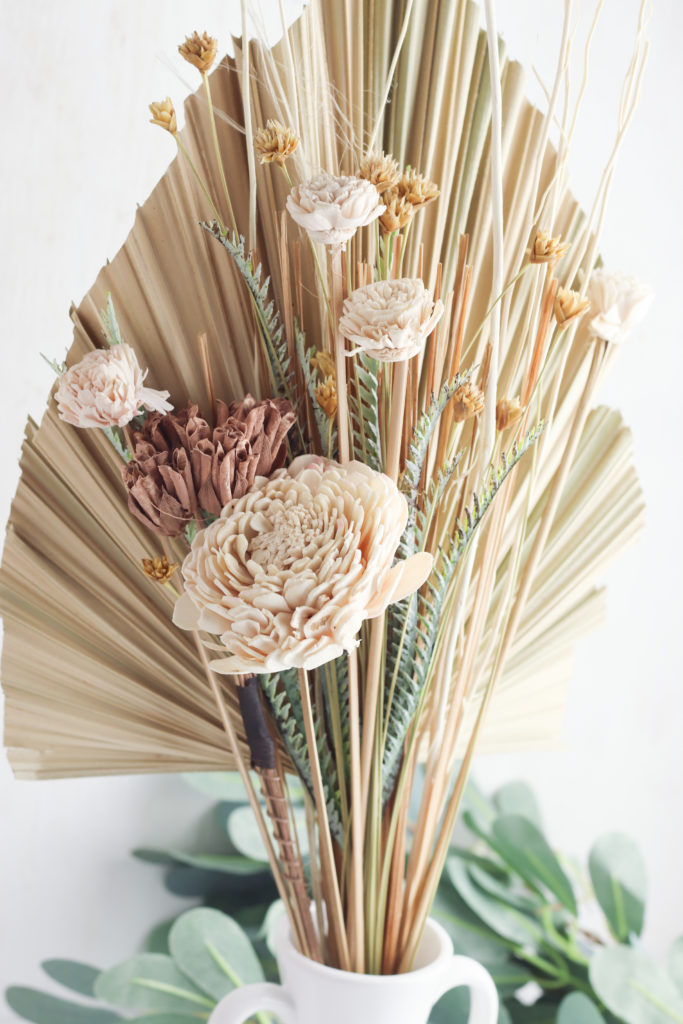 Step 5
Then, place the arrangement in a vase to display it.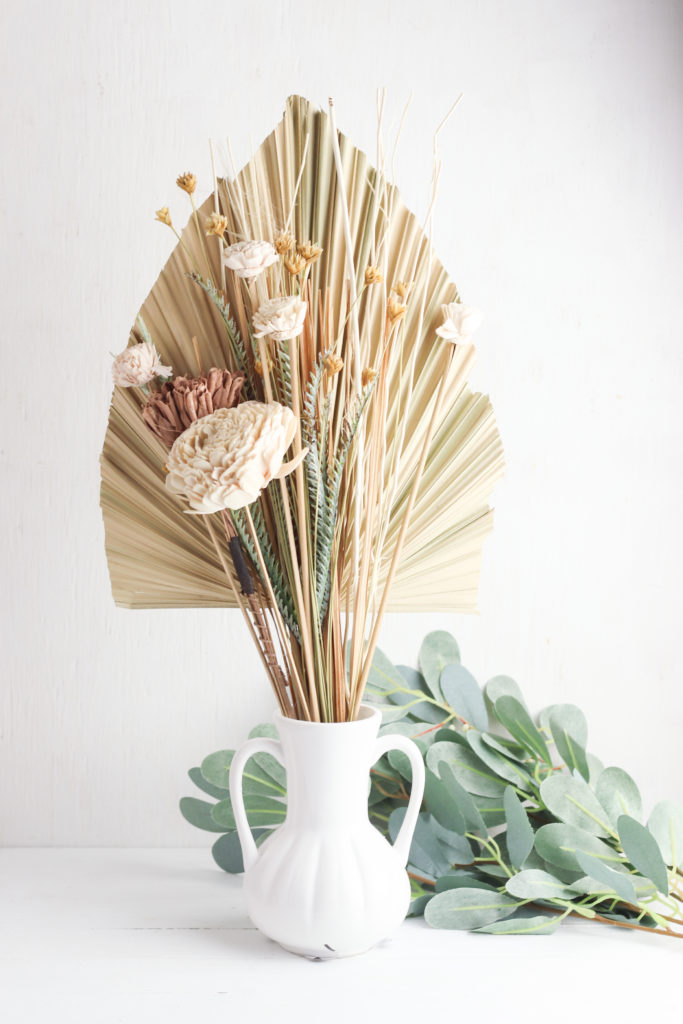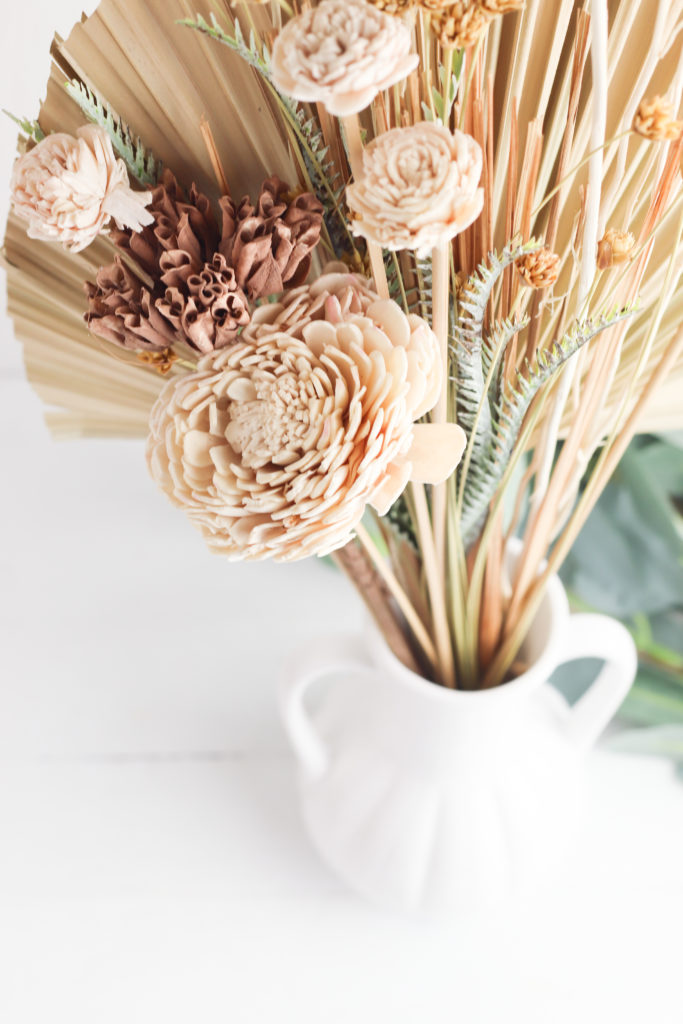 Want More Ways to Decorate with Flowers? You'll like these…
Pin for later!