Pampas grass is my new favorite fall decoration. And while I love the beautiful neutral colors of natural pampas grass, sometimes you need to make a statement with your arrangement! Luckily, it's so simple to dye your pampas grass in any shade you want. Follow these easy instructions to add a beautiful pop of color to your next floral arrangement.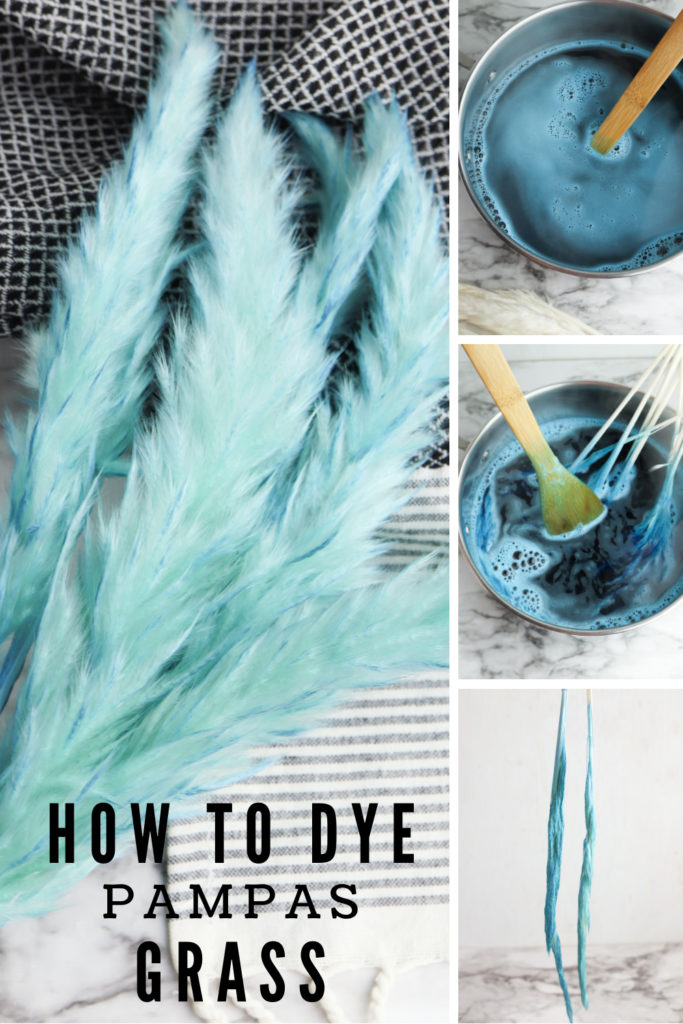 Supplies You'll Need To Dye Pampas Grass:
You only need a few simple supplies to color your natural pampas grass. To dye your grass stems, you'll need:
Fabric dye. I used Rit tropical teal fabric dye to tint my grass stems, but any fabric dye will work.
Dried pampas grass. Any dried pampas grass stems can be dyed, but I suggest using stems that have plumes in a light shade so they soak in the shade of the dye more easily.
Depending in the dye you use to tint your plumes, you may need more ingredients for the dying process. To dye the pampas grass with Rit dye, you'll also need dish soap and boiling water.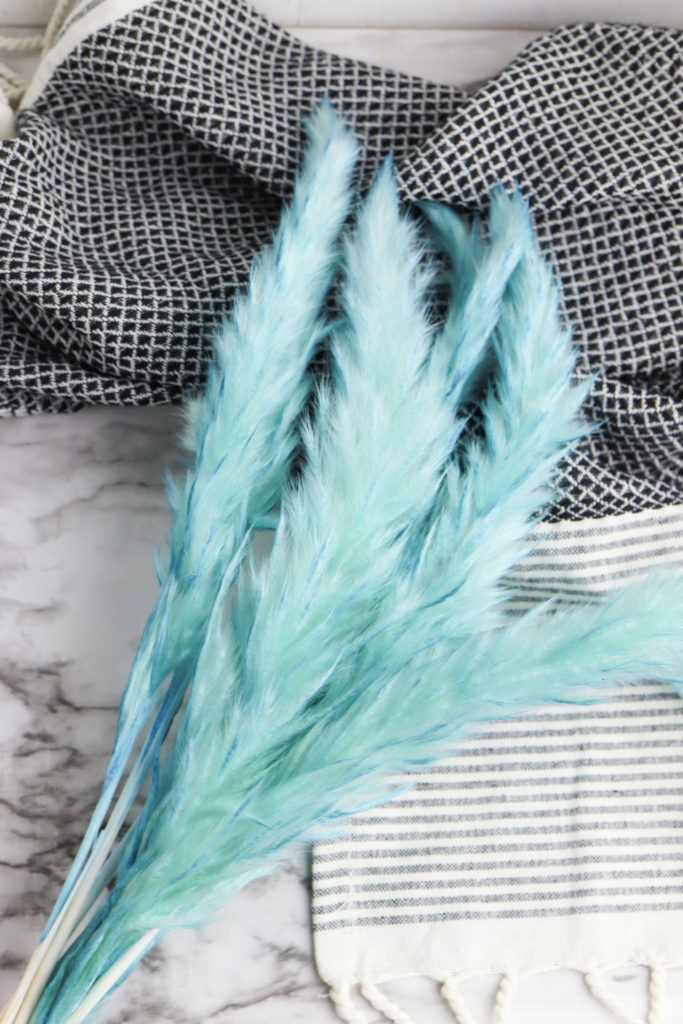 Step-by-Step Tutorial:
To dye your pampas grass, you'll need to start by following the instructions for preparing your fabric dye. I added my dye to boiling water and a few drops of dish soap. Once the dye is prepared, you can start adding your pampas grass plumes.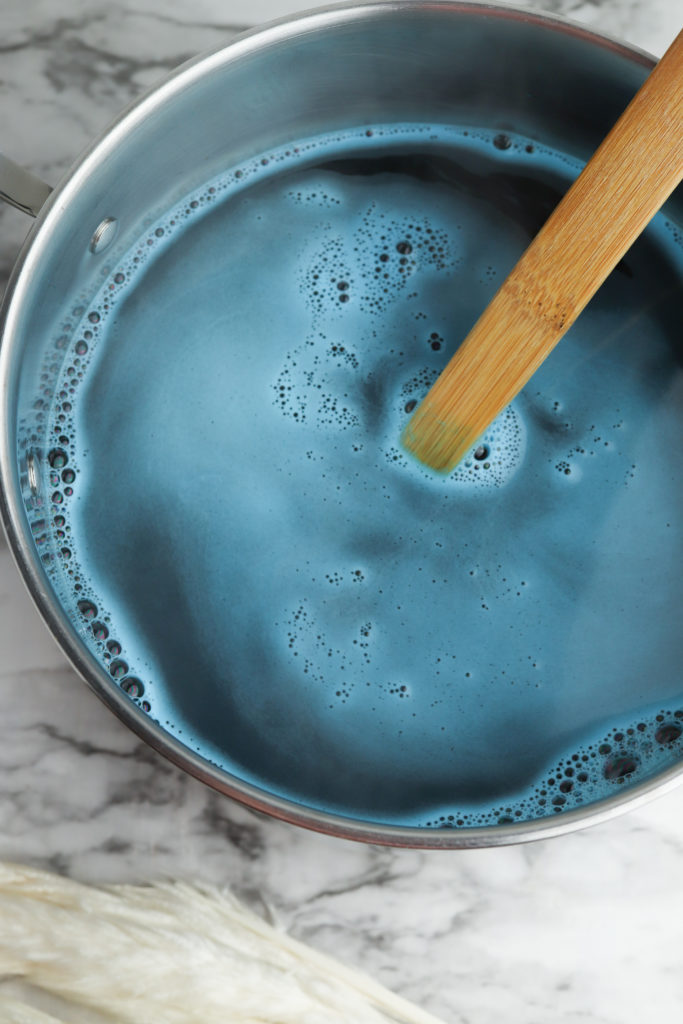 Make sure your work area is covered to prevent staining your table. After that, put on some rubber gloves and carefully dip your pampas grass plumes into the dye. Move the stems around to coat each of the pieces of the plume, then let the stems soak. The longer you allow the stems to soak, the brighter the color will be. Mine soaked for around 30 minutes.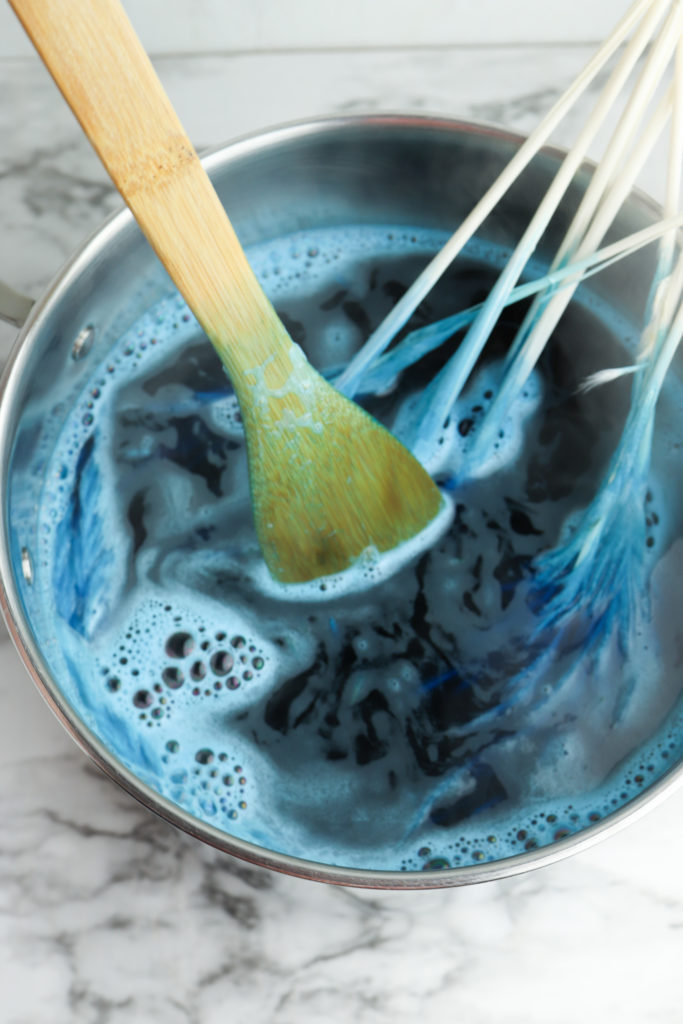 When you're satisfied with the tone of your plumes, you can remove them from the dye and hang them to dry. Make sure you hang your stems outside or cover the floor under your grass to prevent the dye from staining. The dye will drip off the pampas grass as it dries.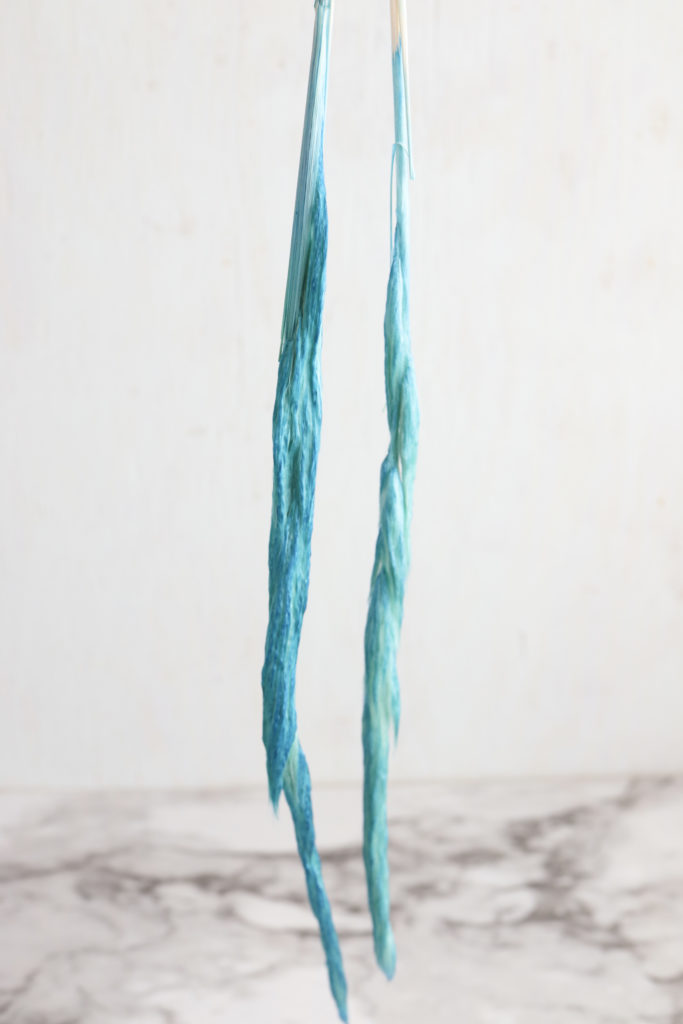 Give the stems at least 24 hours to dry. When the dye is dry, the plumes will be stuck together. To fluff them up, you can hang them outside in direct sunlight. Or you can speed up the process with a hair dryer.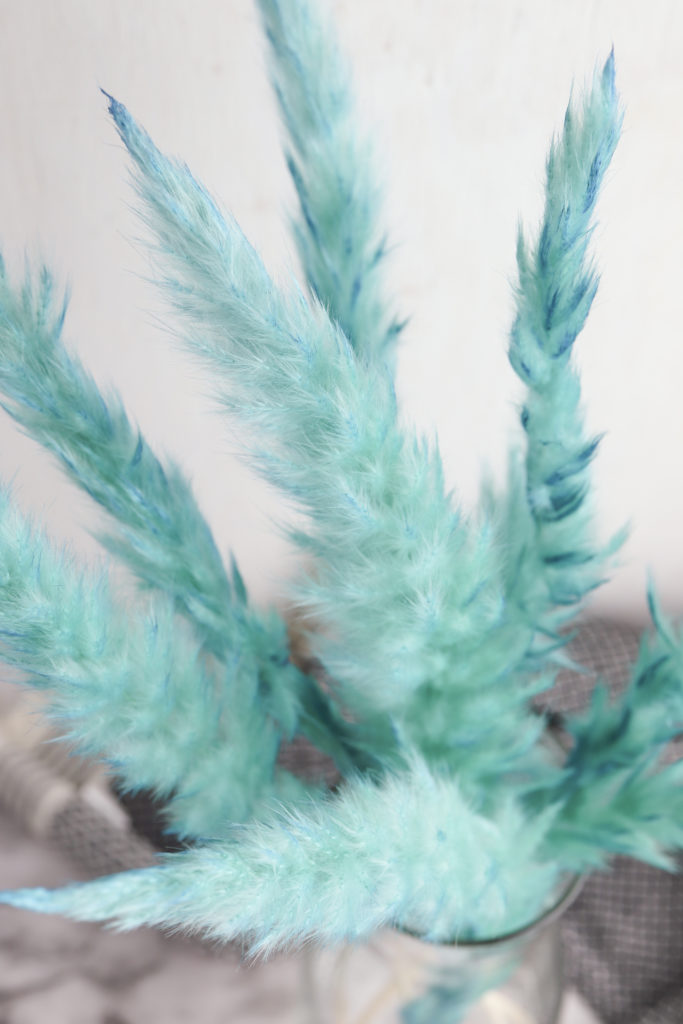 Start by running your fingers gently down the stem to separate the pieces of the plume. Then, use a hair dryer set on medium heat to fluff the plumes. After all the plumes are fluffy, you can add them to your floral display.
Want more Pampas Grass ideas?
Pampas grass is so versatile and easy to decorate with! Use your pampas grass to make a fall arrangement, a hoop wreath or use it as part of a dried flowers arrangement.
Pin for Later!