I love decorating for Fall. But the cheesy red and orange vibes that has a little too much "farmhouse" isn't for me. If you prefer a Scandinavian vibe and love a more minimalist look, then these inspiration photos and decorating ideas are going to be totally up your alley. I've rounded up some minimalist Fall decorating ideas 2021 that I think you'll love.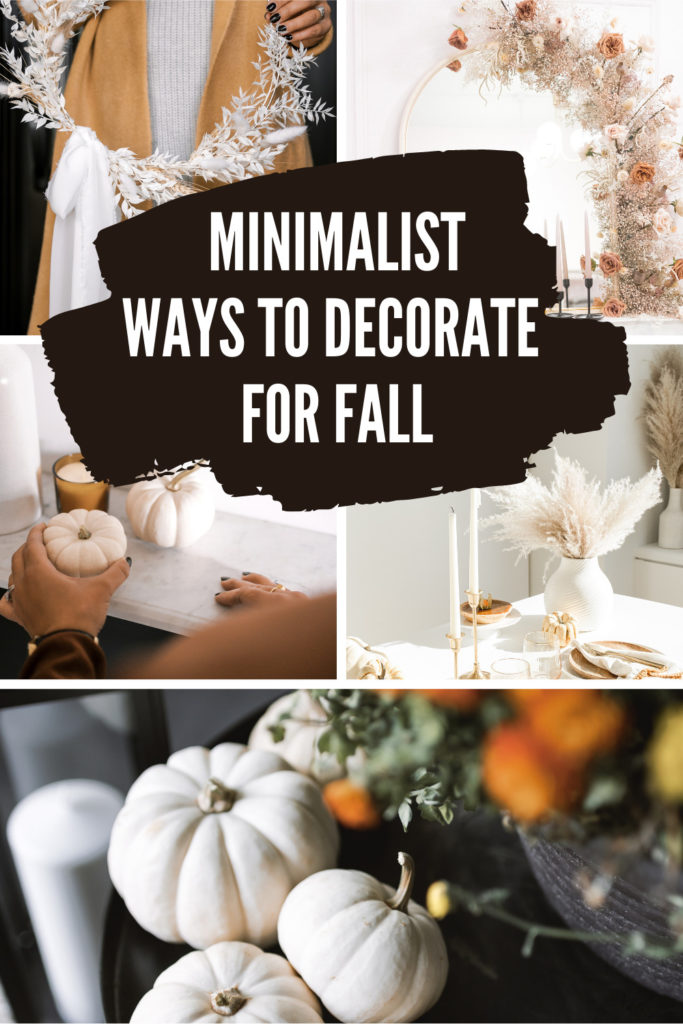 Fall Decorating Ideas 2021 –
White Pumpkins

:

Firstly, who doesn't love a white pumpkin? I literally grab as many as my arms can carry every Fall when we take our kids to the pumpkin patch. I mean, I'm here for the orange and reds colours of Fall… but there is something about the white pumpkins that does it for me. The neutral vibes are so gorgeous and can be incorporated into a modern, minimalist or Scandinavian look without looking cheesy.

Grab some fresh ones from your local pumpkin patch, or the faux ones off Amazon that you can pull out year after year. I love to dot them all around the house.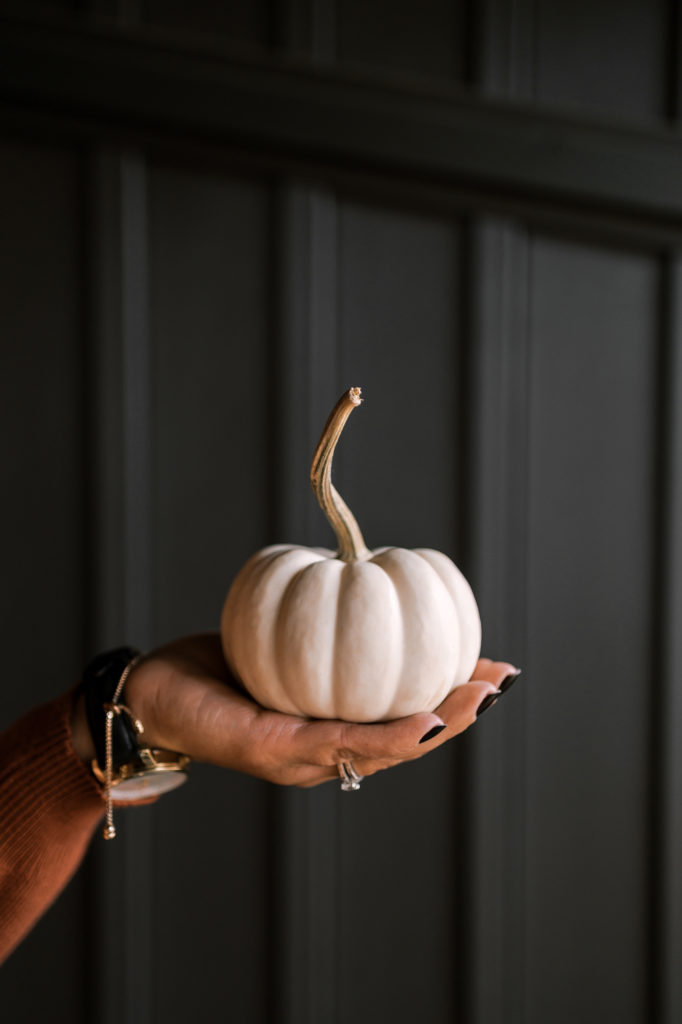 Fall Decorating Ideas 2021 –
Dried Arrangements

:

I love all the dried arrangements, pampas grass, and dried leaves that have become super on-trend. They are beautiful and we don't need to worry about watering them – win win! Put any of them into a white, clear, or neutral vase and they really add a beautiful dimension to any space.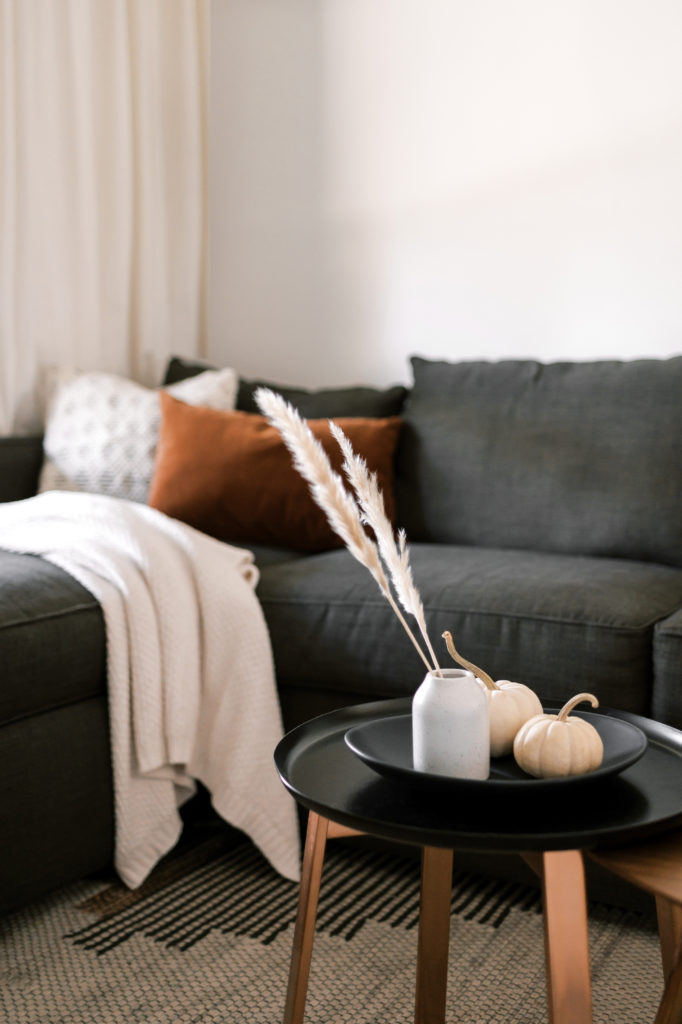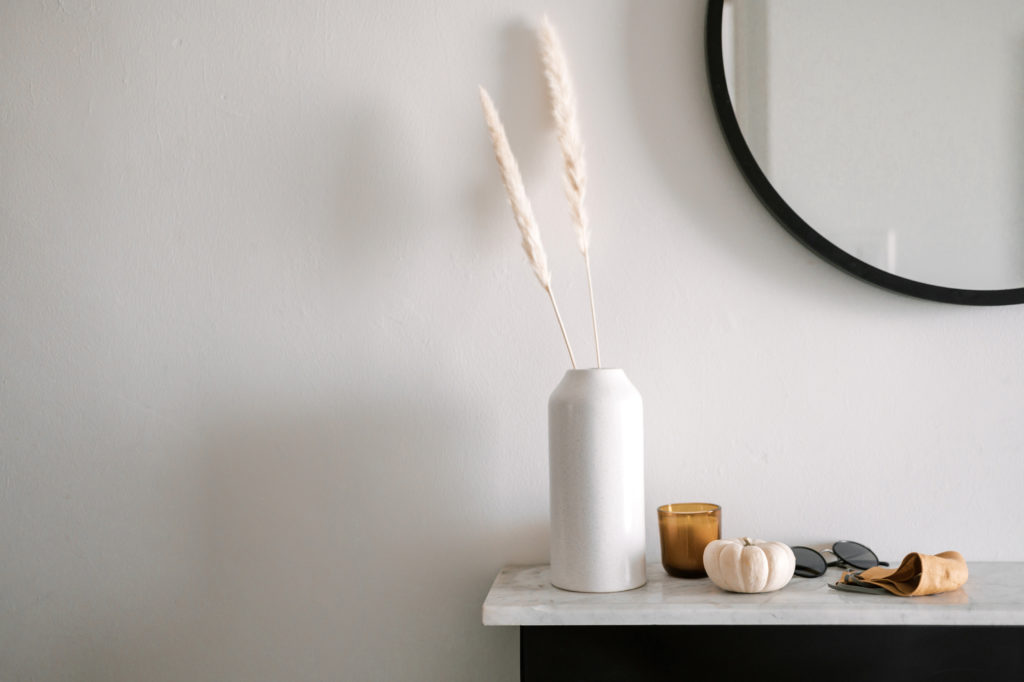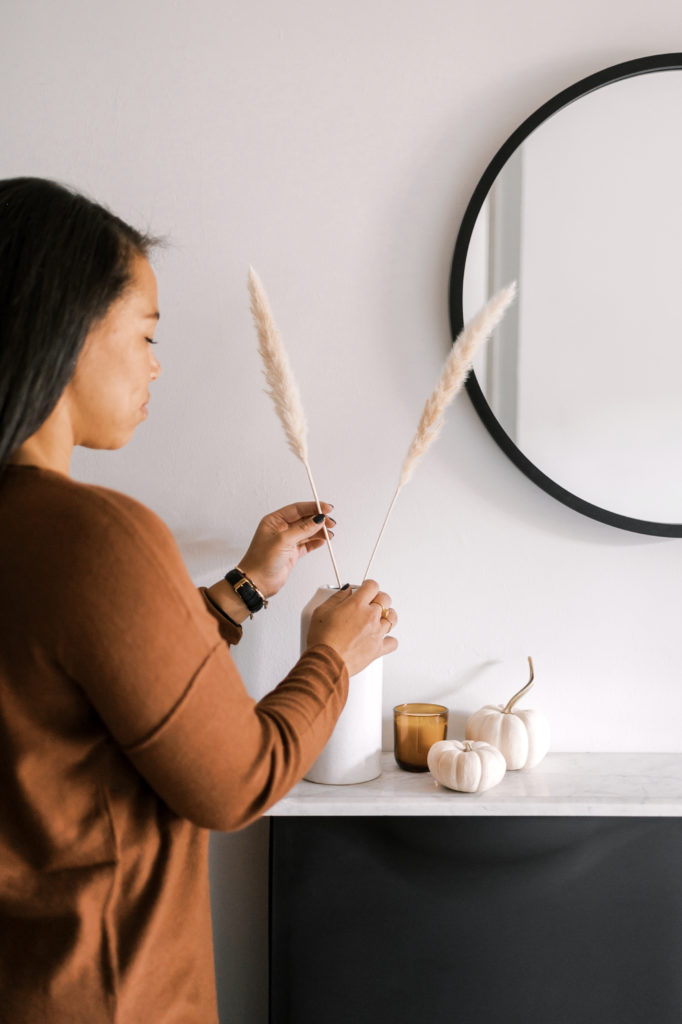 Fall Decorating Ideas 2021 –
Neutral Vibes

:

As you can tell, I think the neutral tones are here to stay. There is something really calming about all of these looks and how they bring in a sense of Fall without overwhelming the decor of your home.

The key is to layer in different neutral tones and textures. Whites, beiges, browns, woods, linens, rattan, and more mixed together in a space really creates a gorgeous look.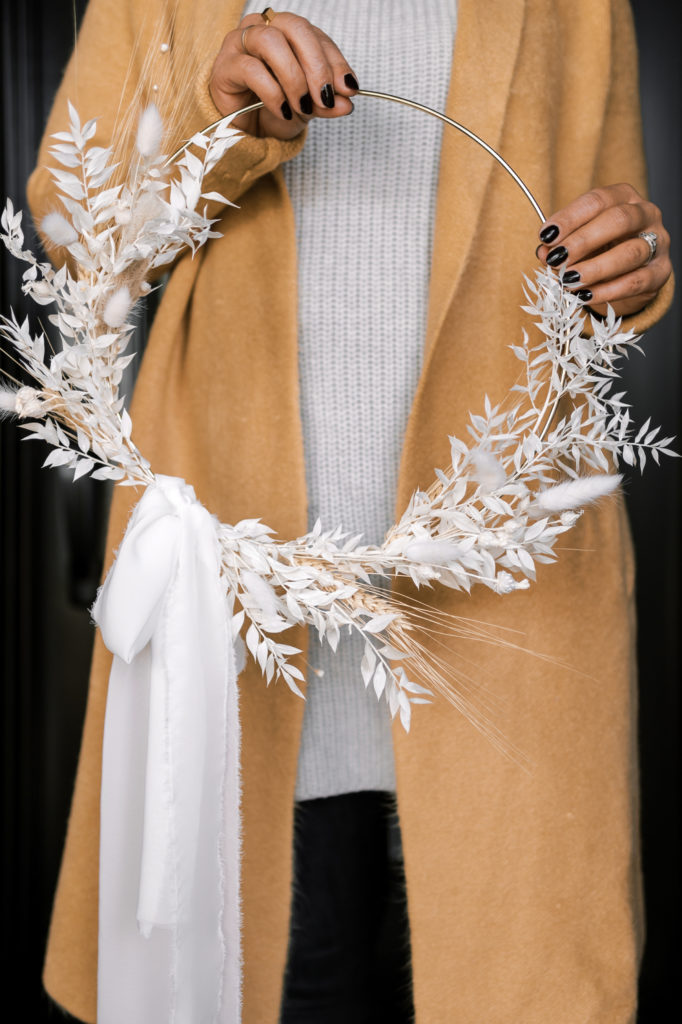 Want more Fall decorating ideas?
Pin For Later!